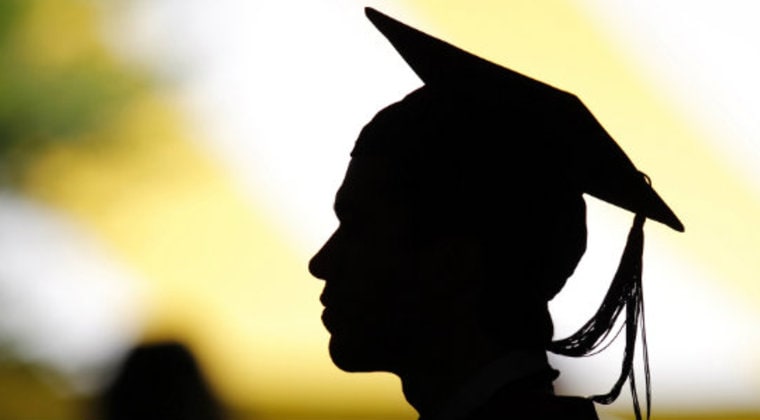 The speech below was delivered on March 19, 2001, by then U.S. News & World Report columnist John Leo, who is the founder and editor of Minding the Campus. Leo has spent much of his career reporting on the vicissitudes of campus political correctness, many of them recorded in his latest book, "Incorrect Thoughts: Notes on Our Wayward Culture."

The following excerpts are from the speech Leo gave  at the National Press Club at a gathering sponsored by the Independent Women's Forum. They were reprinted in The Washington Times and are published here with permission.
I want to say a few words on how I got interested in political correctness. I'll start off with the famous Goya nude that was molesting and harassing the women at Penn State. It had been hanging on the wall for 10 or 20 years before it decided to molest this teacher and she made a big fuss about it. So the painting was moved.
Then there were stories like the columnist for the Boston Globe who was having a private conversation with another male about basketball and he used a vulgar synonym for being henpecked and a woman was walking by who was of course affronted. He was fined $1,200 by the Globe and suspended for weeks. I said, "What's going on here?"
My favorite was the Beethoven story when the feminists in charge of trashing music by white males announced that most Western music was pelvic pounding. And that Beethoven's Fifth symphony was the murderous rage of an impotent rapist. I thought, "College has changed a bit since I was there."
I know we're all concerned about racism and sexism, but this list of "-isms" started to get longer and longer and attract my attention. One was "ableism," maybe not having a ramp in your home. "Homeism," which is not treating homeless people with the same respect as people with homes; "adultism," which is when your parents tell you what to do; "majoritarianism," when it comes to a vote and you lose; "borealcentrism," this was on "West Wing" last week– that's when you have white nations at the top of the globe instead of the bottom of the globe.
One of the campuses said you could not exclude anyone in conversation, so conversational exclusionism became a campus sin. At Smith College, they had an explicit warning against "looksism," which is creating a standard that some things and some people are more attractive than others, which doesn't fly at Smith.
And there's "faddism" and "faceism." I looked this up and not only is there such a thing as "faceism," it is legally banned in Santa Cruz, California. You simply cannot hire a pretty receptionist in Santa Cruz if a homely one is available.
I got this up to 75 "isms" and I wondered if there was such a thing as "breastism," you know, the unwanted male gaze at a female upper torso. And sure enough, I checked Lexis and there was "breastism." The total rose to 78 isms. So now I'm deep into PC.
My next step was to notice what happened to Linda Chavez. Now this was 10 years ago. Linda Chavez was canceled out of a speech at the University of Northern Colorado. Now why was she canceled? She was the wrong kind of Hispanic. How did they know? She had worked for a Republican president.
This was 1990. It proved for the first time that a small number of agitators could make the president of a university grovel and impose identity politics, and it's become a pattern in the culture, at least the campus division. They said she wasn't a real Hispanic because she didn't speak Spanish. My father told me he was Irish, but he must have lied because he doesn't speak Gaelic.
Then there was the Egypt business. The story was pervading the campuses that the pyramids weren't built by Egyptians; they were built by sub-Saharan blacks. So, believing in the journalistic method, I thought it was a good idea to call seven Egyptologists and ask them who built the pyramids. And they all said, "Well, the Egyptians, of course."
So I wrote that down. And then they all said, "Well, don't use my name." So here are these specialists in Egyptology who are afraid to say the Egyptians built the Egyptian pyramids. I thought that was pretty telling. It was the beginning of double bookkeeping in the academic world, where you have one reality you think is true and one you tell people because it is "correct."
I was at Time Inc. before I came here and I noticed Time Inc. put out a poster to celebrate Black History Month and on the border [of the poster] were real achievements by blacks and in the center of the poster were the pyramids. I knew the guy who had put this out, so I called him up and said, "Michael, you just sent out a million posters saying the blacks built the pyramids?" And he said, "Yeah, I know."
"Isn't that wrong?" "Yeah, I know, but they felt so strongly about it." So this means that if you feel strongly about it, you too can get credit for building the pyramids.
Next, I started to notice the itch to censor on college campuses. I started collecting these speech codes. At Colby College, any speech that caused a "loss of self-esteem or even a vague sense of danger" was illegal. At North Dakota State, it was "intentionally producing discomfort." At Minnesota, "insensitivity to the experiences of women"; at West Virginia, "feelings about gays, which evolve into attitudes." At Connecticut, it was "inconsiderate jokes."
At Sarah Lawrence, it was "inappropriate laughter." Someone called an ex-roommate, who was gay, a nasty word for gay. And this fellow snorted, whether out of nervousness or laughter, and he was brought up on snorting charges. And I think he got 100 hours of community service and he had to write an essay on homophobia.
The [American Civil Liberties Union], which has not been good on these cases, woke up and defended him and he got off.
At Michigan State, "eye contact or the lack of it." That pretty much throws a damper on what you can do with your eyes at Michigan State. At the University of Maryland, it's "licking lips or teeth; holding or eating food provocatively."
This is the public face of a movement that pretends to be elevating us to the next stage of truth and justice. What's behind PC is a therapeutic ethic. It wasn't just about equality, women and minorities, it's about feelings and how important those feelings are. When you criticize women or minorities, you do a great disservice, because their self-esteem is threatened. It's very important to have mandatory niceness on campus.
A lot of this came from the beginning of sexual-harassment theory. Catharine McKinnon says rape is when a woman has sex and feels violated. As soon as you put it into the "feeling" category, you take it from sex that is an actual violation to sex that didn't turn out well and you feel bad about the next day. The "feeling" of being violated is more important. Negative feeling creates and defines the offense. You abandon all communal standards and everything becomes subjective.
Sexual-harassment theory became the jackpot for the PC movement. It was a decisive turn away from anything objective. When [society] created the "hostile-work-environment climate" argument, it sprang loose from the traditional American approach in law that you had to prove something harmful; that something had happened. But once you talk about environmental things, you erode all common standards and the only standard becomes the subjective feeling of being hurt by the person attacking. So, on college campuses, the indictment became the conviction.
We are in the heyday of censorship. The PC culture says: We are right; our opponents are wrong. Why should we let them speak? Oppressors should have no rights, anyway. This is our college, these people are backward, so let's just get rid of them. So there is no give and take in argument or debate. The PC job isn't education. It's simply to root out villains.