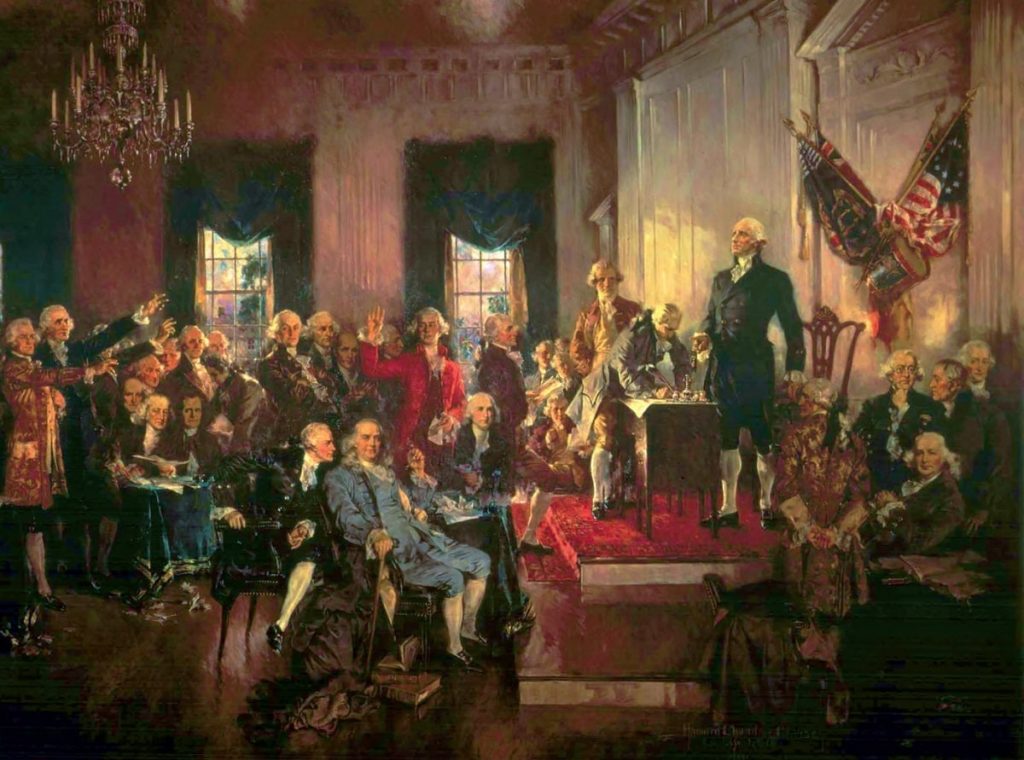 One of the year's most important essays on higher education appeared earlier this week in The New York Times op-ed page. Historians Fredrick Logevall and Kenneth Osgood wrote of the decline of U.S. political history. "The public's love for political stories," they correctly noted, "belies a crisis in the profession. American political history as a field of study has cratered. Fewer scholars build careers on studying the political process, in part because few universities make space for them. Fewer courses are available, and fewer students are exposed to it. What was once a central part of the historical profession, a vital part of this country's continuing democratic discussion, is disappearing."
Related: A Big Campus Trend–Ignorance of U.S. History
As someone who almost lost his job in part because (as a former colleague put it in a then-secret letter), my scholarship took the "old-fashioned" approach of focusing on "figures in power," I obviously share the concerns raised by Logevall and Osgood. I've made similar points about the field at Minding the Campus and in Congressional testimony.
The two historians also offered a solution: "What is needed, to begin with, is for university administrators to identify political history as a priority, for students and families to lobby their schools, for benefactors to endow professorships and graduate fellowships and for lawmakers and school boards to enact policies that bolster its teaching—and without politicizing the enterprise." They're absolutely right, of course, that history departments won't solve the problem (though I suspect the reason is less "tight budgets" than the fact that the departments, through their hiring policies, created the problem in the first place).
I'm dubious that administrators will do anything about the issue; only a reckless administrator takes on faculty on personnel matters when faculty has strong ideological objections. And based on what we saw from student protests in 2015-2016, restoring U.S. political history seems unlikely to be a central concern (despite the fact that political, and diplomatic, history classes tend to be very popular with students). I agree that state legislatures are fully within their rights to bolster the teaching of political history, especially since—as at schools like CUNY—state policies require public school history teachers to get M.A. degrees, on the theory that this knowledge will train the students to be better teachers. If history departments don't hire specialists in the areas that states need to have taught, why should states continue to prop up these departments through the tuition dollars from M.A. students? Trustees also should play a critical role. They can and should be far more involved in ensuring pedagogical diversity in key departments, including (and perhaps especially) history.
Related: Big History Kicks American History to the Back of the Class
The op-ed has (appropriately) generated lots of positive responses. Academic criticism has come from two sources—one of which is correct but not germane to the point Logevall and Osgood raise, and one of which unintentionally proves their point.
The first noted that good work in political history sometimes comes from people outside of history departments. True. To take some examples from my experience: whenever I teach an M.A. or Ph.D. class in political (or constitutional) history, I assign at least one book by Kevin McMahon, a Trinity political scientist who's written on FDR and Nixon. The next time I teach my undergraduate course in recent political history, I'll use this article on the state marriage equality debates from Anthony Kreis, currently on the faculty of Chicago-Kent Law School. (Kreis' work is also a reminder to historians that if we don't write about recent events for which lots of sources are available, we cede the topic to non-historians.) And Robert Mann of LSU, who holds chairs in journalism and mass communication, is the author of one of the two or three finest histories of the Senate.
The fact that some academic non-historians write good political history, however, isn't a reason why history departments shouldn't hire specialists in U.S. political history. Imagine the reaction if (say) political science departments started not hiring specialists in race or gender in U.S. affairs, because those topics are already extensively covered in history departments.
Related: The Campus Assault on American History
Critical reaction was more troubling. Here was the New School's Claire Potter (a 1990 Ph.D. whose sole published monograph appears to be War on Crime: Bandits, G-Men and the Politics of Mass Culture), tweeting to six other historians: "According to @nytimes we don't exist." It's not clear to me why—even if Potter is correct that all seven of these people were hired in U.S. political history—the existence of seven U.S. political historians among the nation's 7000 universities would undercut the Logevall/Osgood thesis. The reaction of Potter and her correspondents, however, seemed to reflect a general argument that Logevall and Osgood have misunderstood the nature of the field—overlooking what once was called the "new" political history, or a "re-visioned" political history, which sees the field as more attuned to themes in social history, or urban history, or elements of identity politics.
Some of this history, of course, is excellent—such as the work of Tom Sugrue (who unsurprisingly dismissed the op-ed) or Nancy Cott. But, as an approach, the "new" political history envisions a narrowed, not broadened, field—one in which it's difficult to fit in most elements of congressional or even presidential history, or institutional histories of the government, or public policy histories that don't correspond to identity politics or urban themes, or many types of political biographies, or the history of campaigns and elections. "The most interesting scholars blend the older fields," as Potter euphemistically put it.
I suspect, for instance, that someone like Potter would not be pleased if gender history as a field generated few jobs; and that a significant portion of the diminished tenured or tenure-track positions in the field had gone to specialists in biographies of female members of Congress, with a heavy focus on their committee work. Such studies could be considered gender history. But they'd obviously represent only a small segment of the field.
It's good to see Logevall and Osgood speaking out, and I hope their op-ed makes a difference.