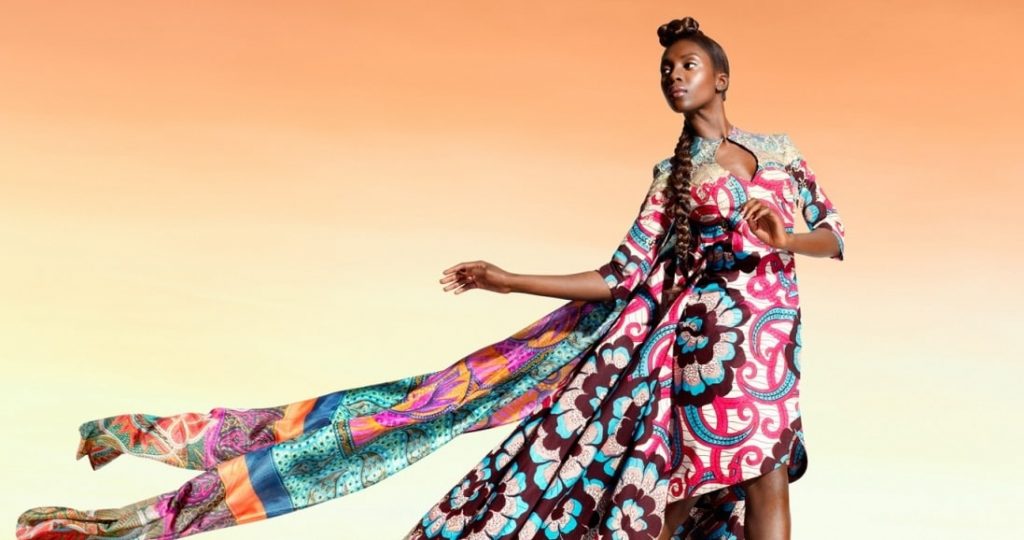 What follows are excerpts from the keynote speech on "Fiction and Identity Politics" delivered September 8 at the Brisbane Writers Festival in Australia by Lionel Shriver.

Let's start with a tempest-in-a-teacup at Bowdoin College in Brunswick, Maine. Earlier this year, two students, both members of student government, threw a tequila-themed birthday party for a friend. The hosts provided attendees with miniature sombreros, which—the horror— numerous partygoers wore.
When photos of the party circulated on social media, campus-wide outrage ensued. Administrators sent multiple emails to the "culprits" threatening an investigation into an "act of ethnic stereotyping." Partygoers were placed on "social probation," while the two hosts were ejected from their dorm and later impeached. Bowdoin's student newspaper decried the attendees' lack of "basic empathy."
The student government issued a "statement of solidarity" with "all the students who were injured and affected by the incident," and demanded that administrators "create a safe space for those students who have been or feel specifically targeted." The tequila party, the statement specified, was just the sort of occasion that "creates an environment where students of color, particularly Latino, and especially Mexican, feel unsafe." In sum, the party-favor hats constituted – wait for it – "cultural appropriation."
Curiously, across my country Mexican restaurants, often owned and run by Mexicans, are festooned with sombreros – if perhaps not for long.
But what does this have to do with writing fiction? The moral of the sombrero scandals is clear: you're not supposed to try on other people's hats. Yet that's what we're paid to do, isn't it? Step into other people's shoes, and try on their hats.
Yet were their authors honoring the new rules against helping yourself to what doesn't belong to you, we would not have Malcolm Lowry's Under the Volcano. We wouldn't have most of Graham Greene's novels, many of which are set in what for the author were foreign countries, and which therefore have Real Foreigners in them, who speak and act like foreigners, too.
In his masterwork English Passengers, Matthew Kneale would have restrained himself from including chapters written in an Aboriginal's voice – though these are some of the richest, most compelling passages in that novel. If Dalton Trumbo had been scared off of describing being trapped in a body with no arms, legs, or face because he was not personally disabled – because he had not been through a World War I maiming himself and therefore had no right to "appropriate" the isolation of a paraplegic – we wouldn't have the haunting 1938 classic, Johnny Got His Gun.
Though the book is nonfiction, it's worth noting that we also wouldn't have 1961's Black Like Me, for which John Howard Griffin committed the now unpardonable sin of "blackface." Having his skin darkened – Michael Jackson in reverse – Griffin found out what it was like to live as a black man in the segregated American South. He'd be excoriated today, yet that book made a powerful social impact at the time.
The author of Who Owns Culture? Appropriation and Authenticity in American Law, Susan Scafidi, a law professor at Fordham University who for the record is white, defines cultural appropriation as "taking intellectual property, traditional knowledge, cultural expressions, or artifacts from someone else's culture without permission. This can include unauthorized use of another culture's dance, dress, music, language, folklore, cuisine, traditional medicine, religious symbols, etc."
What strikes me about that definition is that "without permission" bit. How are we fiction writers to seek "permission," to use a character from another race or culture, or to employ the vernacular of a group to which we don't belong? Do we set up a stand on the corner and approach passers-by with a clipboard, getting signatures that grant limited rights to employ an Indonesian character in Chapter Twelve, the way political volunteers get a candidate on the ballot?
I am hopeful that the concept of "cultural appropriation" is a passing fad: people with different backgrounds rubbing up against each other and exchanging ideas and practices is self-evidently one of the most productive, fascinating aspects of modern urban life.
But this latest and little absurd no-no is part of a larger climate of super-sensitivity, giving rise to proliferating prohibitions supposedly in the interest of social justice that constrain fiction writers and prospectively makes our work impossible.
So far, the majority of these farcical cases of "appropriation" have concentrated on fashion, dance, and music: At the American Music Awards 2013, Katy Perry got it in the neck for dressing like a geisha. According to the Arab-American writer Randa Jarrar, for someone like me to practice belly dancing is "white appropriation of Eastern dance," while according to the Daily Beast Iggy Azalea committed "cultural crimes" by imitating African rap and speaking in a "blaccent."
The felony of cultural sticky fingers even extends to exercise: at the University of Ottawa in Canada, a yoga teacher was shamed into suspending her class, "because yoga originally comes from India." She offered to re-title the course, "Mindful Stretching."
Seriously, we have people questioning whether it's appropriate for white people to eat pad Thai. Turnabout, then: I guess that means that as a native of North Carolina, I can ban the Thais from eating barbecue. (I bet they'd swap.)
Writing fiction is a disrespectful vocation by its nature – prying, voyeuristic, kleptomaniacal, and presumptuous. And that is fiction writing at its best. When Truman Capote wrote from the perspective of condemned murderers from a lower economic class than his own, he had some gall. But writing fiction takes gall.
As for the culture police's obsession with "authenticity," fiction is inherently inauthentic. It's fake. It's self-confessedly fake; that is the nature of the form, which is about people who don't exist and events that didn't happen. The name of the game is not whether your novel honors reality; it's all about what you can get away with.
My most recent novel The Mandibles was taken to task by one reviewer for addressing an America that is "straight and white". It happens that this is a multigenerational family saga – about a white family. I wasn't instinctively inclined to insert a transvestite or bisexual, with issues that might distract from my central subject matter of apocalyptic economics. Yet the implication of this criticism is that we novelists need to plug in representatives of a variety of groups in our cast of characters, as if filling out the entering class of freshmen at a university with strict diversity requirements.
You do indeed see just this brand of tokenism in television. There was a point in the latter 1990s at which suddenly every sitcom and drama in sight had to have a gay or lesbian character or couple. That was good news as a voucher of the success of the gay rights movement, but it still grew a bit tiresome: look at us, our show is so hip, one of the characters is homosexual!
We're now going through the same fashionable exercise in relation to the transgender characters in series like Transparent and Orange is the New Black.
Fine. But I still would like to reserve the right as a novelist to use only the characters that pertain to my story.
Besides: which is it to be? We have to tend our own gardens, and only write about ourselves or people just like us because we mustn't pilfer others' experience, or we have to people our cast like an I'd like to teach the world to sing Coca-Cola advert?
For it can be dangerous these days to go the diversity route. Especially since there seems to be a consensus on the notion that San Francisco reviewer put forward that "special care should be taken with a story that's not implicitly yours to tell."
Thus in the world of identity politics, fiction writers better be careful. If we do choose to import representatives of protected groups, special rules apply. If a character happens to be black, they have to be treated with kid gloves, and never be placed in scenes that, taken out of context, might seem disrespectful. But that's no way to write. The burden is too great, the self-examination paralyzing. The natural result of that kind of criticism in the Post is that next time I don't use any black characters, lest they do or say anything that is short of perfectly admirable and lovely.
Why, it's largely in order to keep from losing my fictional mojo that I stay off Facebook and Twitter, which could surely install an instinctive self-censorship out of fear of attack. Ten years ago, I gave the opening address of this same festival, in which I maintained that fiction writers have a vested interest in protecting everyone's right to offend others – because if hurting someone else's feelings even inadvertently is sufficient justification for muzzling, there will always be someone out there who is miffed by what you say, and freedom of speech is dead. With the rise of identity politics, which privileges a subjective sense of injury as actionable basis for prosecution, that is a battle that in the decade since I last spoke in Brisbane we've been losing.
Worse: the left's embrace of gotcha hypersensitivity inevitably invites backlash. Donald Trump appeals to people who have had it up to their eyeballs with being told what they can and cannot say. Pushing back against a mainstream culture of speak-no-evil suppression, they lash out in defiance, and then what they say is pretty appalling.
We should be seeking to push beyond the constraining categories into which we have been arbitrarily dropped by birth.
Writing during the day and reading when I go to bed at night, I find it an enormous relief to escape the confines of my own head. Even if novels and short stories only do so by creating an illusion, fiction helps to fell the exasperating barriers between us, and for a short while allows us to behold the astonishing reality of other people. We fiction writers have to preserve the right to wear many hats – including sombreros.
Lionel Shriver is an American journalist and author who is resident in the United Kingdom. Her novels include We Need to Talk About Kevin and The Mandibles.