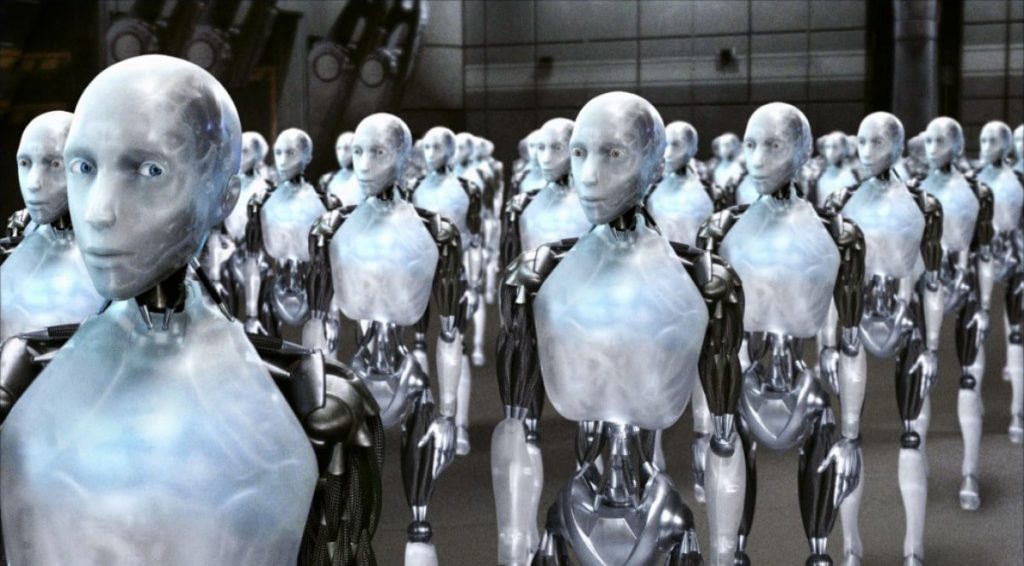 I learned about the charges brought against me only after the findings were reached. My departmental chair called me into her office and at the direction of the college administration told me what I had to do to remedy the apparently awful situation I had known nothing about. I had to change my syllabus.
I teach geology at Brooklyn College, part of the City University of New York (CUNY). And luckily I have tenure, an important protection in case of Kafka-like trials at a PC college. What had I done wrong? See for yourself. Here is the offending phrase from the grading portion of my syllabus: "Class deportment, effort etc……. 10% (applied only to select students when appropriate)."
Can you spot the alleged offense? I bet not. For reasons that escape me too, that phrase was perceived as a prelude to sexual harassment. And the phrase was so clearly problematic to the administration that they directed me to change it.
Related: How Students Intimidate Professors and Stymie Learning
As it turns out, my syllabus almost crossed another invisible line of acceptability in the politically correct world at Brooklyn College. Here's the problematic part:
"This classroom is an 'unsafe space' for those uncomfortable with viewpoints with which they may disagree: all constitutionally protected speech is welcome." I had been using warning triangles sardonically instead of ordinary quote marks when referring to foolish PC terms. All my department chair would say is, "The triangles are the problem." I never found out what made the triangles a problem. They were ready to act on a problem without saying what the problem was.
My guess is that some administrator thought the warning triangles were reminiscent of the pink triangles that the Nazis made gays wear. I wonder how long the administrators deliberated before deciding that the clip art street signs I'd included in my syllabus weren't Nazi symbols.
Nothing in Writing
I think it's fair to conclude that the phrases at issue in my syllabus were neither sexually harassing nor anti-gay. Would anyone not deeply versed in PC culture conjure up the alleged offenses in my syllabus?  Indeed, of all the excesses of the language police I've heard about, I can't think of a more tortured interpretation of words.
Charges involving sexual harassment and anti-gay bias are serious matters that mandate thorough investigation. But because the charges are so serious, they also mandate due process for the accused. That this investigation was concluded, and a course of action recommended without my knowledge and without my having an opportunity for input, fails to meet that standard.
I thought it wise, given the possible damage to my reputation, that I learn what procedures had been used in my case and what records exist. So I started digging, first asking my chair to tell me which department had initially contacted her.
As a result of that inquiry, the college's Director of Diversity Investigations and Title IX Enforcement —yes, Brooklyn College really has a Director of Diversity Investigations— emailed me and offered to meet. Given the seriousness of the charges, I declined that offer because I wanted all my communications with the administration to be documented.
In a series of emails, I asked the director to provide me with a copy of the complaint with names redacted, the names of the offices involved in the matter, a description of the procedures, and a description of all actions that were recommended as a result of the findings, among other things.
In response, the director claimed that there had been no charges filed against me and that his office had not investigated my syllabus. He again offered to meet in order to "clear up some apparent misconceptions and miscommunications."
I certainly was confused at this point. If no charge had been filed, why was I directed to change my syllabus? If his office hadn't investigated the issue, why did he contact me? If his office wasn't involved, which office was?
To clear things up, I asked my chair for further explanation. What she told me made me realize why the director was so reluctant to put anything in writing or to share pertinent documents: despite his denial, it was the director's office that had told her to have me change the phrasing in my syllabus.
Confronting the Director
When I confronted the director with my newly discovered information, he immediately shut down communications, saying, "My office considers the matter to be closed."
I know that my case pales in comparison to others because the charges I faced were bizarre enough to be easily rebutted. But in seeking answers from the college administration over this issue, I revealed the college's system for investigating charges of sex bias and sexual harassment to be thoroughly dysfunctional.
If the procedures used against me are typical, an accused person at Brooklyn College is 1) denied due process during the investigation and adjudication and 2) denied any documentation of the complaint, procedures, and findings after the fact.
It is also particularly troubling that the administrator in charge of the investigation of my syllabus became the gatekeeper regarding inquiries about the investigation. Who, then, would hold that administrator accountable for improprieties in investigations?
Brooklyn College is now on notice: the college's system for investigating charges of sex bias and sexual harassment fails to meet requisite standards for due process, transparency, and accountability and needs to be fixed.