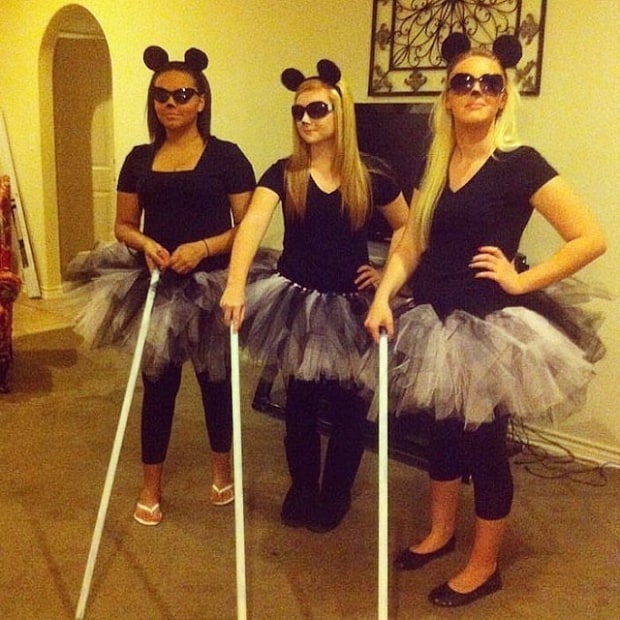 On campus, the holiday is at least as much fun as a 4-hour trip to the dentist. Students involved in fraternities and sororities at Tufts University, where the First Amendment is apparently not widely known, were told to not wear anything that could offend or annoy others during Halloween celebrations – or risk getting investigated by campus police and being hit with "serious disciplinary sanctions."
The University of Florida considered the possibility of mental and emotional impairment by costume and offered to counsel students "troubled" by incidents involving Halloween costumes. For example, the University of Wisconsin-Platteville's Bias Incident Team made sure that three women dressed as "Three Blind Mice" costumes that mocked the disabled last year did not do so again.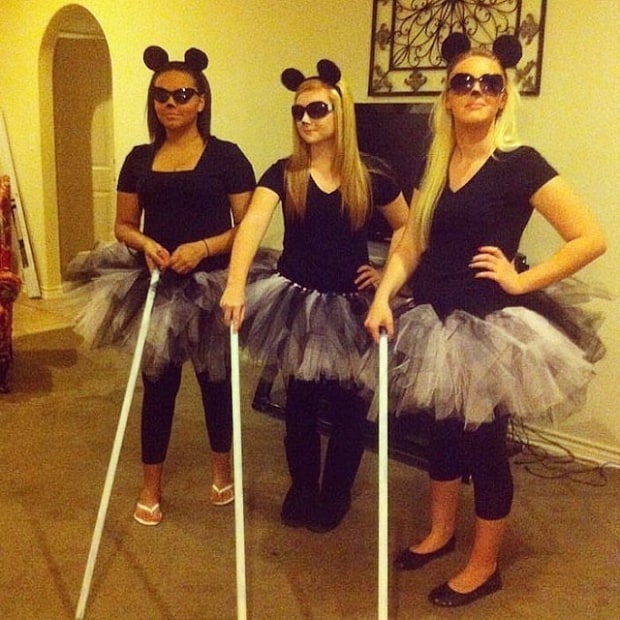 The University of Texas-Austin issued a grim 29-point guide to terrible mistakes in costuming, including unique or exotic themes. "A theme connected to our own communities are more likely to be respectful and fun for everyone (e.g. rather than a "jungle" theme, try a 'Texas beach' theme).
(More fun if the motif at a Texas party is just plain old Texas.)
Costumes Coded for Threat Levels
At the University of Massachusetts at Amherst, several signs around campus instructed students to avoid cultural appropriation when planning their Halloween costumes. The signs were posted in residence halls as part of an initiative led by the university's diversity office, its Center for Women and Community, and its Center for Multicultural Advancement and Student Success.
One poster features a meter similar to the terrorism alert meter used by the federal government. Called the Simple Costume Racism Evaluation and Assessment Meter (or SCREAM), the poster displays five threat levels, all assigned a different color. Students worried about the possible threat level of their costumes were told to check with SCREAM in advance.
At Yale, where last Halloween's great upheaval took place (Erica Christakis and her husband were shrieked at, threatened, cursed by a mob of students and in effect driven from the university because she had suggested that Yale men and women could make costume decisions with Administration guidance) the new head of Silliman, where the Christakis's once were, held a Halloween party with a "spook team" and commemorated a fictional girl who supposedly had burned to death in the house.
Kishore Chundi '20 said he appreciated the respect and sensitivity of the costumed actors. Organizers took precautions to ensure that attendees were comfortable. Santos stood at the entryway to the haunted house to warn attendees about the strobe lights inside and explain to students that they could leave at any point. "They made sure you could tap out at any time if it was too much to handle," Chundi said.