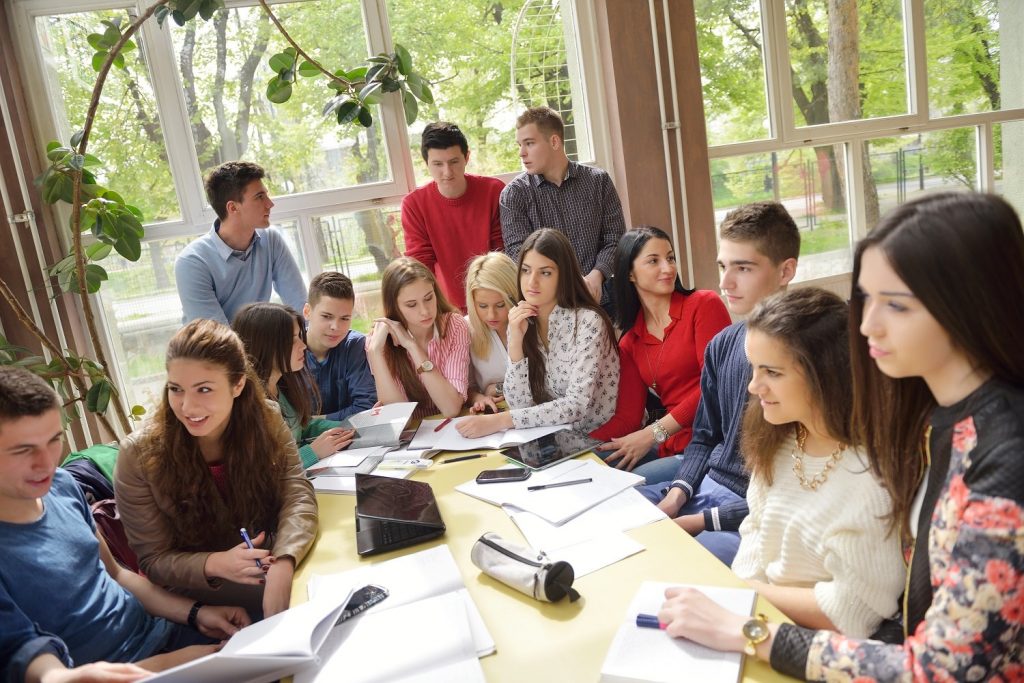 I have stopped counting the number of times that an academic colleague reminds me that "undergraduates are not what they used to be." In private conversations, a significant minority of academic teachers have raised the concern that the age-old distinction between school children and university students was fast losing its meaning.
Back in 2003, Neil Howe and William Strauss, the authors of the study Millennials Go to College, advanced the thesis that this generation is far less mature and resilient than previous ones. They noted that the millennial generation is far more "closely tied to their parents" than the students that preceded them, and they also insist on a "secure and regulated environment."
Howe and Strauss concluded that as a result, students today find it difficult to flourish in the relatively unstructured environment of higher education. The assessment that the millennials find it more troublesome to make the transition to independent living on campuses than previous generations is widely held by educators on both sides of the Atlantic.
A report last September from Britain's Higher Education Policy Institute said that the normal experiences of university life now constitute serious challenges to the well-being of the current cohort of students. It noted that "students are vulnerable" because in most cases they are living away from home for the first time. It also pointed to the new challenges they faced such as "a different method of learning" and "living with people they have never met before."
Related: Should Colleges Coddle the Whiners?
One of the most significant and yet rarely analyzed developments in campus culture has been its infantilization.  Eric Posner, a leading legal scholar at the University of Chicago, declared that "students today are more like children than adults and need protection." Posner contends that today's university students are not ready for independence and require the moral guidance of their institutions.
In England, a group educators have criticized universities for treating their new students as if they were young adults. Sir Anthony Seldon, now head of Buckingham University, stated that 'there is a belief among Vice Chancellors that young people are adults and can fend for themselves, but "18-year-olds today are a lot less robust and worldly wise."
Most accounts of the unprecedented emotional fragility of university undergraduates claim that this development is the outcome of the expansion of student numbers. They suggest that many of these students come from diverse non-traditional backgrounds and lack the confidence and financial security of their more privileged predecessors. Catherine McAteer, the head of University College London's student psychological services observed that the reason why a growing number of students require mental health support is because "students are now coming to university" who previously "would not have come."
Some argue that first-generation students –undergraduates whose parents did not attend university – face unique problems attempting to fit into an alien, high-pressure environment. It is also asserted that since a significant proportion of first-generation students come from minority and socially deprived backgrounds they face a unique problem of adjusting to the traditional white middle- class campus environment.
Related: The New Age of Orthodoxy Overtakes the Campus
The principal problem faced by first-generation students is that their parents had little cultural capital to hand on to them and were, therefore, less prepared for university life than their more comfortably off peers. But unlike today, the problems they faced was not portrayed in psychological terms but in the language of culture and socio-economic deprivation.
Unfortunately, when first-generation students arrive on campus today, they are often treated as if they are likely to possess some emotional deficits. In the U.S. it is common for universities to organize special programs for integrating first-generation students. Diversity officers dealing with the first-generation often operate under the theory that this group faces a unique problem of being torn between family and university. They frequently contend that first-generation students suffer from guilt for leaving their family behind. The upshot of these theories is the belief that first-generation students need special dedicated psychological support.
Regrettably, the focus on psychology distracts attention from more constructive ways of preparing students from disadvantaged backgrounds to deal with the pressures of academic learning. The provision of academic support to help students gain intellectual confidence is probably the most useful way of helping students to make their way in the university.
Perversely the provision of psychological support as the default solution for helping first-generation students is likely to intensify their quest for validation. Instead of developing their power of resilience it may well heighten their sense of vulnerability. What universities need to do is not to cultivate the insecure identity of first-generation students but to provide them with the intellectual resources that will help them to gain confidence in their ability to achieve.
Related: Millennials Not Ready for the Job Market
In any case, it is far from evident if the link between emotional fragility and a student's non-traditional background explains very much. Students from well-to-do backgrounds are no less likely than their poorer peers to talk the language of trauma and psychological distress. Indeed some of the most privileged campuses– Oxford, Cambridge, Yale, Berkeley, Oberlin – have been in the forefront of campaigns that focus attention to the emotional harms suffered by students from a variety of alleged causes.
The reason why the current generation appears to behave differently from their predecessor has little to do with their socio-economic background. Rather the sense of emotional fragility expressed by some undergraduates is the outcome of the prevailing ethos of socialization that treats young people as children.
The socialization of young people has become increasingly reliant on therapeutic techniques that have the perverse effect of encouraging children and youth to interpret existential problems as psychological ones. The concern with children's emotions has fostered a climate where many young people are continually educated to understand the challenges they face through the language of mental health. Not surprisingly, they often feel find it difficult to acquire the habit of independence and make the transition to forms of behavior associated with the exercise of autonomy.
The complex emotional tensions that are integral to the process of growing up are now discussed as stressful events with which children and young people cannot be expected to cope. Yet is through dealing with such emotional upheavals that young people learn to manage risks and gain an understanding of their strengths and weaknesses. Instead of being encouraged to acquire an aspiration for independence, many youngsters are subject to influences that promote childish behavior. The infantilization of young people is the unintended outcome of parenting practices that rely on levels of support and supervision that are more suitable for much younger children.
The relations of dependence that are nurtured through these practices serve to prolong adolescence to the point that many young people in their 20s do not perceive themselves as adults. Whereas in the past infantilization was classically associated with the phenomenon of maternal overprotection, today the prolongation of adolescence is culturally sanctioned. In the case of universities, it is institutionally enforced.
Socialization through validation
The erosion of the line that divides secondary from higher education is a trend that contradicts the ethos of academic teaching and the vocation associated with it. In theory, the ideals associated with the university remain widely affirmed, but in practice, they are often tested by the introduction of conventions that were formerly confined to secondary education. The adoption of paternalistic practices and the wider tendency towards the infantilization of campus life can in part be understood as an outcome of the difficulties that society has encountered in the socialization of young people.
For some time now it has been evident that parents and schools have been struggling with the transmission of values and rules of behavior to young people. In part, this problem was caused by the lack confidence of older generations in the values into which it was socialized. More broadly, Western society has become estranged from the values that used to inspire it in the past and found it difficult to provide its adult members with a compelling narrative for socialization.
The hesitant and defensive manner with which the task of socialization is pursued has created a demand for new ways of influencing children. The growing remission of child protection and the widening of the territory for parenting activities can be interpreted as an attempt to develop new methods for guiding children.
Lack of clarity about the transmission of values has led to a search for alternatives. The adoption of the practices of behavior management serves as one influential approach towards solving the problem of socialization.  These psychological techniques of expert-directed behavior management have had an important influence on childrearing. From this standpoint, the role of parents is not so much to transmit values but to validate the feelings, attitudes and accomplishment of their children.
Though parents still do their best to transmit their beliefs and ideals to their children, there is a perceptible shift from instilling values to the provision of validation. Affirming children and raising their self-esteem is a project that is actively promoted by parents as well as schools. This emphasis on validation has run in tandem with the custom of a risk-averse regime of child-rearing. Social psychologist Jonathan Haidt has described this form of childrearing as that of "fearful parenting." He claims that since the 1980s, children have been "protected as fragile," which has the perverse consequence of undermining their capacity for resilience.
As I noted in my study, Paranoid Parenting, the (unintended) consequence of this regime of parenting has been to limit opportunities for the cultivation of independence and to extend the phase of dependence of young people on adult society. The extension of the phase of dependence is reinforced by the considerable difficulties that society has in providing young people with a persuasive account of what it means to be an adult. Instead of encouraging new undergraduates to embark on a life of independent study, universities have adopted a paternalistic ethos that treats them as biologically mature children. In this way, they have helped create a campus culture that discourages young people from embarking on the path to adulthood.