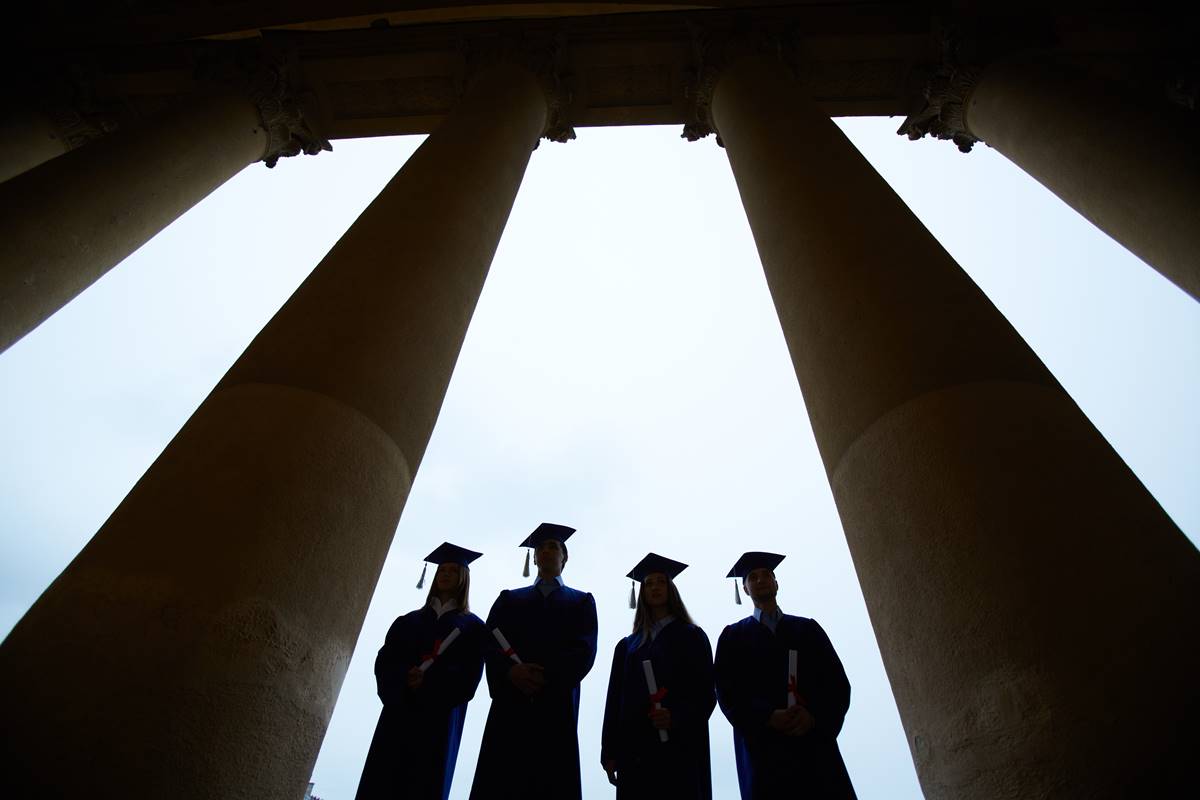 A little more than a decade ago, I commented on the "re-visioning" of American history—the transformation of "traditional" sub-disciplines such as U.S. political, diplomatic, or military history to have them focus on the themes of race, class, and gender (and, now, ethnicity) that have come to dominate the field. A more recent development, documented by a 2016 ACTA report, has been the elimination of any required courses in U.S. history—even of the "re-visioned" variety. Only 23 of the nation's 76 leading colleges and universities have such a requirement for History majors.
ACTA's report is important not merely because of its impressive collection of hard-to-gather data, but because it has led some university History departments to publicly explain why they believe it's fine for a U.S. university to graduate a History major who hasn't taken a single course in U.S. history.
According to George Washington's History Department, the elimination of a U.S. history requirement was purely market-driven—the number of majors had declined, and the department decided that eliminating a U.S. requirement would attract majors. Yet the department kept a far more onerous requirement (a pre-1750 course).
And a comment last month from the department's director of undergraduate studies—"American history is so dominant at GW that it's almost unnecessary to tell students that they have to take it. It's what our students overwhelmingly do"— contradicted the suggestion that the unpopularity of U.S. history explained the decision to eliminate the requirement.
If George Washington's seemingly illogical explanation for its removal of the U.S. history requirement, the response of the Duke History Department provided a clearer rationale for the problem the ACTA report exposed. Professor Bruce Hall, director of undergraduate studies in Duke's History Department, asserted that "our goal is to have our students to develop the kind of critical skills that we think are really important for them"—implying that the actual content of History courses is irrelevant to Duke history professors.
Of course, the vast majority of History courses at Duke (or any other university) consist not of the instructor spending dozens of hours talking about "skills," but of the professor providing information about the past. The "skills" emphasis (a favorite of the AAC&U, among others) provides a way to divert the public's attention from what actually is being taught in university classrooms.
In the event, a Ph.D. student in the Duke program, Jessica Malitoris, gave the game away, indicating her "worry about the politics of privileging American history." (Malitoris' Duke profile affiliates her with the institution's gender, sexuality, and feminist studies program.) Hall appeared to agree: "We don't try to communicate an American ideological notion about citizenship—that's not our goal."
At least Malitoris was candid in why the department might have eliminated the requirement for U.S. history. (How that line would work with Duke donors, on the other hand, is a different question.) Hall's remark, meanwhile, is difficult to square with his department's own mission statement, which proclaims that "we study history for instrumental reasons, to redress the pervasive 'history deficit' in political discourse and policy formation."
(The department's website doesn't indicate the nationality of its majors, but it seems safe to assume that the majority, and probably the overwhelming majority, are U.S. citizens, linking the department's concern with "the pervasive 'history deficit' in political discourse and policy formation" to U.S. history.) And Duke University's own mission statement, as articulated by the Board of Trustees, speaks of providing students with "a sense of the obligations and rewards of citizenship" that Hall appeared to disparage.
Only pressure from trustees is likely to achieve any kind of progress on this issue. As the responses of the Duke and George Washington departments illustrated, and as ACTA's study documented, it appears that a majority of History professors nationally now believe that it's OK for a university to graduate History majors who have never taken a course in U.S. history.