Day:
March 6, 2017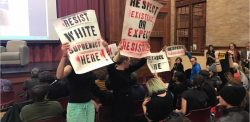 Photo:  Erielle Davidson for The Daily Wire A few months ago, AEI's student group at Middlebury College invited me to speak on the themes of Coming Apart and how they relate to the recent presidential election. Professor Allison Stanger of the Political Science Department agreed to serve as moderator of the Q&A and to ask the first […]
Read More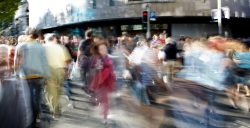 While the American Sociological Association continues to congratulate itself for a rising number of bachelor's degrees in sociology, traditional sociology seems to matter less than ever before. Apart from the recent and brilliant Strangers in Their Own land: Anger and Mourning on the American Right by Arlie Russell Hochschild, not many sociologists have a good […]
Read More
Copyright © 2022 Minding the Campus, Inc.
Powered by Beck & Stone, Inc.