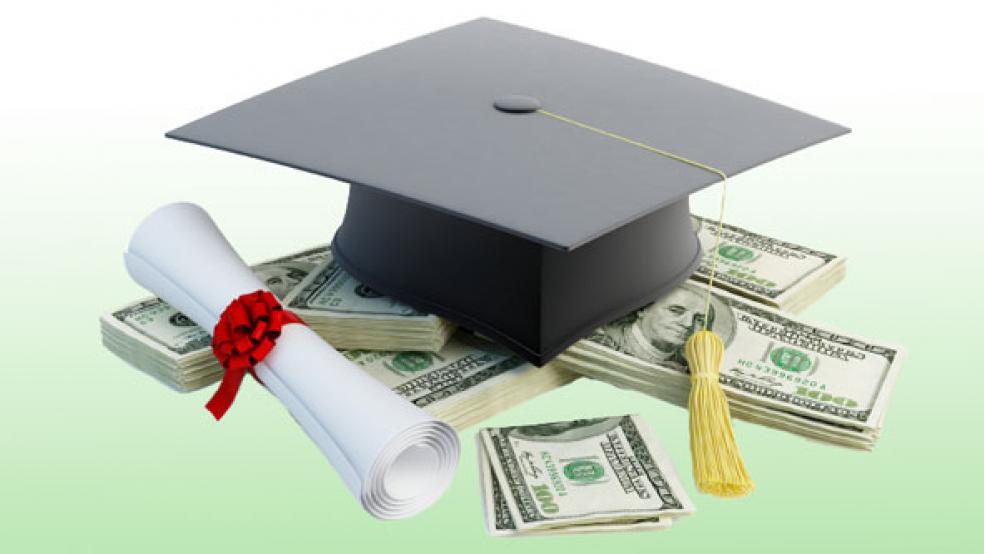 Three-year bachelor's degrees are back in the news mostly because colleges and universities are coming under heavy pressure to make higher education more affordable.
Last month New York University, one of the most expensive schools, launched its "NYU Accelerate," which officials called "a new program that outlines pathways to make it easier for some students to graduate in less than four years." Some 20 percent of NYU students are already on the three-year plan.
Three-year bachelor's programs are far from new.  Harvard created one in the early 1900's.  Bates College has run a continuous three-year bachelor's program since the 1960's But the question lingers, is the apparent resurgence of three-year BA degree programs part of the solution or a symptom of an intractable problem?
True, three-year degree BA programs attempt to reduce the average time to graduation with various institutional reforms that make fast-track education more feasible. But institutions may well discover that their three-year degree programs, however well-intended, will barely touch the underlying constraints that hinder many students from staying in college and graduating in a timely fashion.
Tantalizing Payoffs
The potential payoffs of three-year bachelor's programs are tantalizing. Less time to a degree means students and families would pay less tuition, fees, and other costs of attendance.  In turn, colleges' total spending per student would be substantially reduced, allowing institutions to educate more students for a given amount of spending on teachers, staff, administrators, and so on.
What's more, such productivity gains would also enable states and the federal government to advance long-held educational policy agendas, focused primarily on producing more college graduates while lessening cost pressures on government-sponsored financial aid programs.
Daniel J. Hurley and Thomas L. Harnisch concluded in a 2012 report by the American Association of State Colleges and Universities (AASCU) that such programs "can help students by lowering opportunity costs, reducing tuition costs, encouraging better utilization of high school, expediting the path to graduate school, and providing a predictable, structured degree program." While the theoretical benefits of the three-year solution are widely touted, most accounts of the trend are anecdotal, and actual economic data on the trend is scarce.
Since 2009, when the National Association of Independent Colleges and Universities started tracking the trend, roughly two dozen of its members had launched three-year degree tracks. Also, many public universities have created or plan to launch three-year programs, including the University of California system, the University of Wisconsin campuses, and the University of Texas.
Consider Wisconsin. The Wisconsin Legislative Fiscal Bureau estimated that a student at the Madison campus would save more than $6,400 graduating in three years instead of four.
The AASCU study cites the University of Houston-Victoria's Degree in Three, which "can save students $1,400 on tuition."  At the University of North Carolina Greensboro (UNCG), students   in its accelerated program "can realize up to $9,000 in tuition savings."
At the University of California, officials suggest that its accelerated bachelor's program will enhance system-wide efficiency. If 5 percent to 10 percent of students to graduate just one term earlier, that alone would open scarce admissions slots to an additional 2,000 to 4,000 students.
Who's graduation problem?      
But for three-year degree programs to realize these promised efficiencies and savings, students actually have to graduate in – surprise, surprise – three years.  According to the most recent full-cohort data from the National Center for Education Statistics, just 41 percent undergraduates who began college in 2007-08, earned a bachelor's degree in four years or less; 45.9 percent took up to 10 years to graduate; and 13.1 percent took 10 years or more to complete a bachelor's degree.
Those are just averages.  The actual time it takes individuals to earn a bachelor's degree depends on various demographic, economic, and individual characteristics.
For example, parent income plays an outsized role on one's ability to complete college in a timely fashion, according to data provided by the 2008-2012 Baccalaureate and Beyond Longitudinal Study.  Fully 63 percent of students whose parents were among the top fifth of income earners graduated in four years or less. By contrast, just 34 percent of students from families in the middle-income tier graduated within four years.
Total financial aid from all private and public sources is also a prominent predictor of the time students take to graduate. More than 65 percent of students receiving aid totaling  $17,800 or higher earned degrees in four years, while just a third of students receiving $10,399 or less in total financial aid graduated in four years.
Research has also shown that timely graduation depends a lot on one's intensity of attendance.  Stopping college for a single term just once can add significantly to the time one takes to complete a bachelor's degree and stopping more than once vastly reduces the chances of earning a degree at all.
It should come as no surprise, then, that the college-completion problem in the United States rarely applies to top-tier schools and the students who attend such schools.  Most all the determinants of timely completion of a bachelor's degree are in ample supply at colleges with big endowments and wealthier students.
Given the extraordinarily large student subsidies at wealthy institutions and their ability to meet most if not all student financial need, students at top-tier schools have little financial incentive to accelerate their time at college.  Of course, that's unless students want to enter the job market after three years instead of four years, but few such students are so financially strapped that early entry into the labor market seems desirable.
In fact, for students at top-tier schools, absorbing the opportunity costs of remaining in school can lead to substantial economic returns in the long run with the added social capital that comes from a traditional college experience.
Red Herring?
That picture is far different for less advantaged students at schools with modest endowments and far lower student subsidies. Clearly, the three-year solution would be of great benefit to students who now take more than four years to complete a bachelor's degree.  But if too many students have a hard time graduating in four or five years now, then what's the magic bullet that helps them graduate in even less time?
Indeed, the very reasons poorer students stop going to school or take five years or longer to finish school are often related to financial pressures and the ever-pressing opportunity costs of staying in school.
For many financially strapped students, it seems rational to drop college for a relatively good-paying job now — that doesn't require a four-year-degree — instead of adding onto personal debt by staying in school.  Although such students are statistically likely to earn far more over a lifetime having the four-year degree than not having it, an individual student can never take that probable outcome for granted.
"For populations that most need to increase college success—such as older adults, lower-income and minority students—the three-year degree can be arguably construed as largely a nonstarter due to financial realities, college preparation issues and family obligations," write Hurley and Harnisch.
So a three-year bachelor's program might sound like found money.  But don't look to this particular non-innovation innovation as a meaningful answer to making college more affordable to the very students who can least afford it.  For many students, institutions' touting of accelerated bachelor's degrees as a solution to the affordability problem amounts to little more than the marketing hype.
That's why the Washington Square News, NYU's student newspaper, called the university's newly minted three-year bachelor's program not a program at all, but "a gimmicky slap in the face," by putting a fancy label on efforts students already are making to graduate in less than four years.
Noting that some 20 percent of cash-strapped undergrads already have maneuvered in the system to graduate early, the paper's editorial board said, "the proposal is taking an unfortunate reality of NYU's unaffordability crisis and passing it off as a solution."