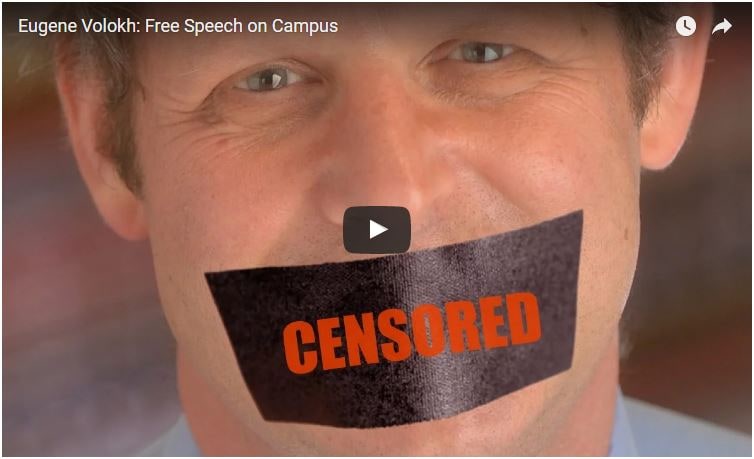 Our friends at Reason.com and Reason Magazine share many of  MTC's concerns, not the least of which is the threat to free speech, sanctioned by America's colleges and universities. They invited Eugene Volokh, a professor of free speech law at UCLA to speak at Reason Weekend, the annual even held by Reason Foundation.
Reason says, "Volokh believes free speech and open inquiry, once paramount values of higher education, are increasingly jeopardized by restrictive university speech codes. Instead of formally banning speech, speech codes discourage broad categories of human expression. 'Hate speech. Harassment. Micro-aggressions,' Volokh says. 'Often they're not defined. They're just assumed to be bad, assumed they're something we need to ban.'"
Edited by Todd Krainin. Cameras by Jim Epstein and Meredith Bragg.