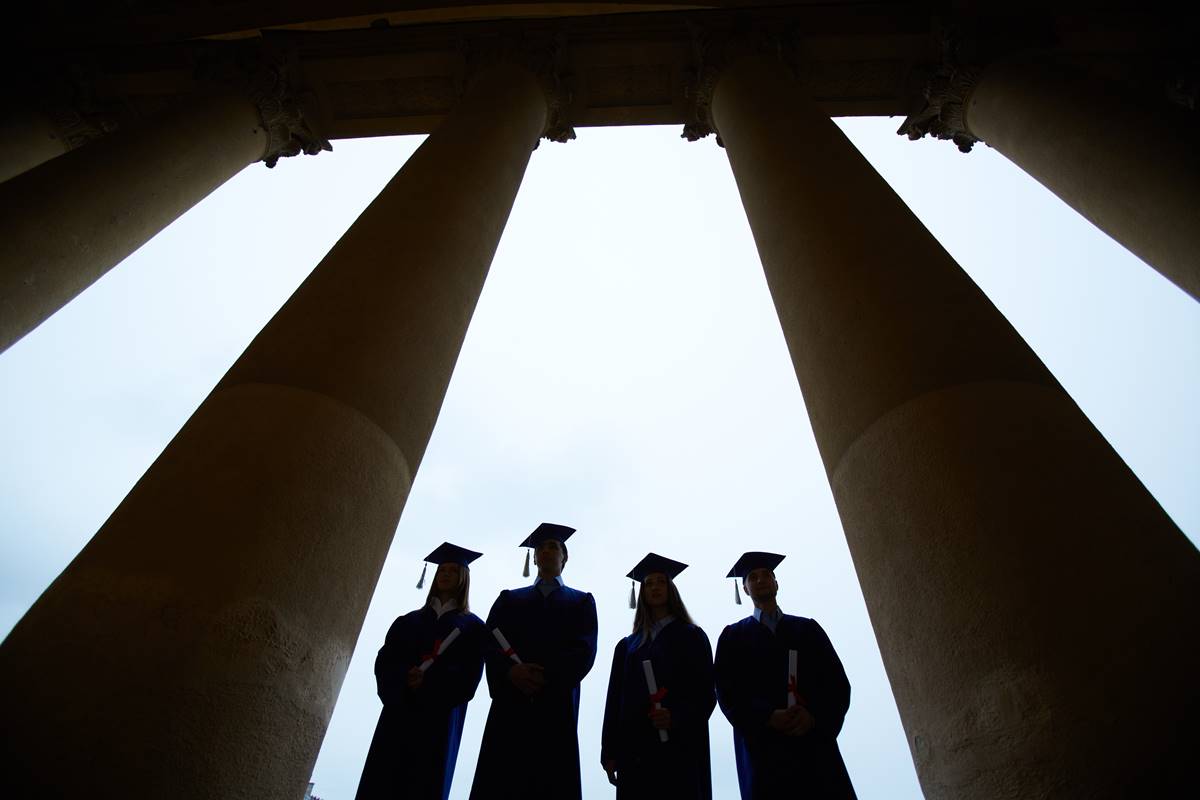 While Education Secretary Betsy DeVos considers reforming the Title IX policies she inherited from her predecessor, states have acted on their own. On the one side, some blue states moved beyond Obama's guilt-presuming approach. Four states (California, New York, Illinois, and Connecticut) have adopted "affirmative consent" laws that define sexual assault differently for college students than in the state's own criminal law. A fifth state, Minnesota, has enacted a law requiring training that seems designed to tilt disciplinary panels to return guilty findings.
On the other side, a handful of red states have tried, despite federal pressure, to create a fairer system. North Carolina and North Dakota enacted laws requiring schools to allow accused students to have lawyers. (UNC then moved to weaken the provision by changing its policies to limit lawyers' roles.) And now Georgia's Board of Regents has made a move.
Inside Higher Ed reports that Georgia has adopted a new statewide (for public institutions) sexual assault policy, in which investigations will be more centralized. According to talking points that Inside Higher Ed obtained, the new policy "establishes increased oversight of investigations by the system office and provides a consistent approach for handling all conduct and sexual-misconduct matters through the same procedures. Campus officials will steer away from any semblance of a criminal proceeding."
Paraphrasing sentiments from various accusers' rights activists, the article, by Jeremy Bauer-Wolf, summarizes their belief that the new policy "would make it more difficult for survivors to get justice on their own campuses." (How this would be, remains unclear.) And the Inside Higher Ed sub-headline noted concerns with accusers' rights groups about how the new policy contradicted federal law. (How, again, is unclear, since Obama-era "guidance" isn't law, and the only issue with this guidance that Bauer-Wolf mentions is the new policy's not including a promise to complete all adjudications within 60 days—which is a suggestion, not a demand, from the 2011 and 2014 guidance.) The opening of the piece, moreover, now includes a major factual correction.
More interesting, however, is the framing of the article. Bauer-Wolf's piece leaves the strong impression that the new policy resulted from the Board's desire to appease Georgia State Representative Earl Ehrhart. Earhart has been one of the few politicians to publicly criticize how the Obama-era Office for Civil Rights handled sexual assault matters, and introduced a bill this year designed to require school employees, when they received word of a student who claimed to have been the victim of a felony offense, to report the issue to the police.
It's certainly plausible that the Regents acted to stay on the good side of a powerful legislator—though it appears as if most of Bauer-Wolf's sources making this claim are accusers' rights activists, and it's not clear why the accusers' rights movement would have particular insight into the inner workings of the Georgia Regents.
Unmentioned, moreover, by Bauer-Wolf is another obvious possible motive for the Regents' action: due process lawsuits. Georgia Tech faced—and settled—two such lawsuits last year. One settlement occurred on the eve of the court hearing; the other came after the university had prevailed in a TRO hearing, albeit with some strong words against Georgia Tech policy from the judge. Ashe Schow outlined the troubling facts from one of the cases. The second case, if anything, raises even more concerns: despite a reported six-figure payout by the state, 35 of the filings in the case are sealed (after a motion from the accuser) with no certainty on when (or even if) the material that prompted the university to spend taxpayers' dollars on a settlement will see the light of day.
Nor, it seems, were these two cases non-representative. An investigation by the Atlanta Journal-Constitution found that at Georgia Tech, accused students "were almost always found responsible." Looking at state universities' overall system, the former DeKalb (Atlanta) County District Attorney observed, "It's a sham. These young men are being denied very basic protections so that the schools can score political points." On the taxpayers' dime, one of the state's two leading public universities had established what bordered on a rigged system.
How could the Regents, under those circumstances, not have acted?