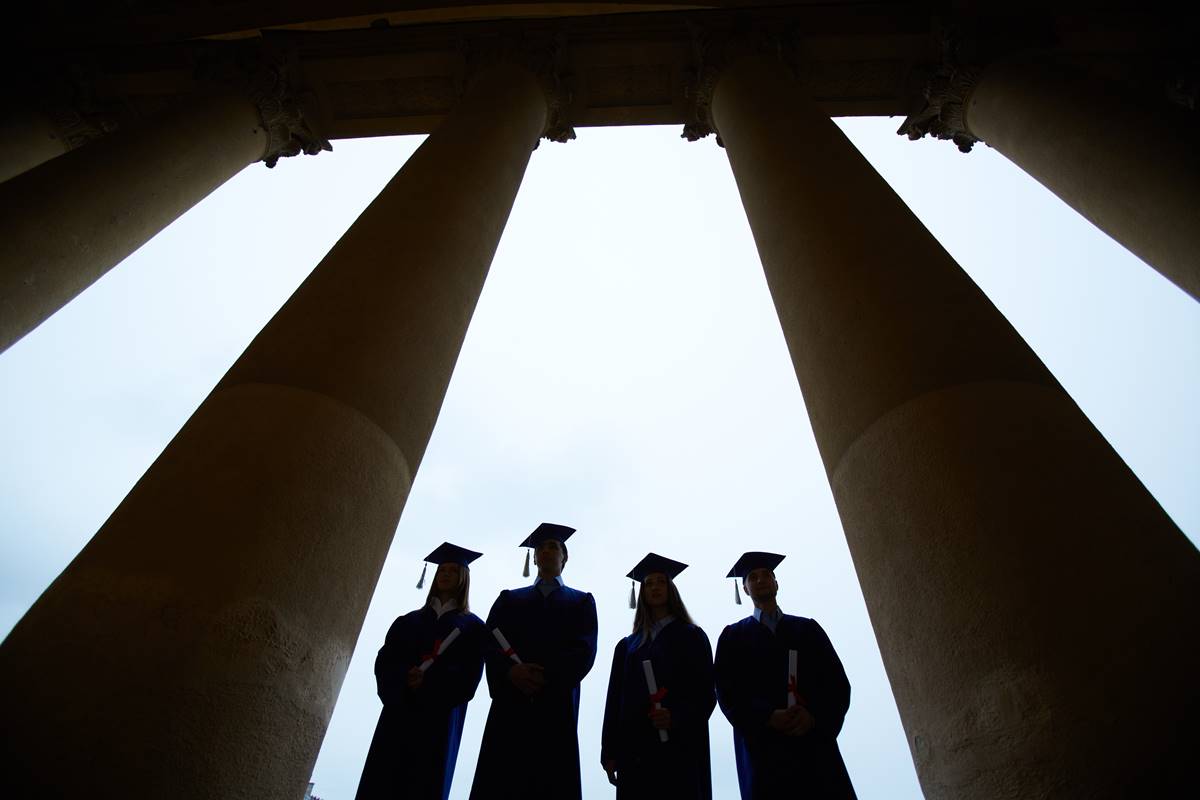 While Yale is the only institution required by the Federal government to outline its campus sexual assault adjudications, (albeit in an increasingly limited way), a second university — Stanford — has now started to do so. As with Yale, these reports unintentionally reveal the moral panic over sexual assault on many of the nation's leading campuses.
The current Stanford report appeared over the pen of Stanford University spokesperson Kathleen Sullivan. It contends that Stanford is an extremely dangerous campus (about at the level of danger as Yale)—with 30 rapes listed in the 2016-2017 academic year. For comparison's sake, this means that the Stanford campus had more rapes in one academic year as did the city of Palo Alto in the last four years combined. Stanford isn't an island: if these figures were anywhere near accurate, it would mean the Stanford campus should be the Palo Alto Police Department's number one priority.
Sullivan's report later suggests, however, that passing outside of the campus walls might yield a different understanding of rape. Five of Stanford's cases were reported to police. According to the report, "No charges and/or convictions resulted from those five investigations." (The wording is odd here: did each of these cases not even rise to the level of probable cause necessary for prosecutors to bring a charge? Or did some yield not-guilty verdicts at trial? Sullivan doesn't say.) Regardless, the zero-for-five ratio shows the difference between a campus system that too often presumes guilt and a criminal justice system that provides the defendant with protections of due process.
Beyond these five cases, fourteen others featured no adjudication at all. In ten cases, the accuser wouldn't or couldn't identify the alleged perpetrator; in four other cases, Stanford handled matters informally, at the request of the accuser. That is: in 14 of the 30 rape allegations, the sole issue was accommodations for the accuser, not adjudication.
That left 11 rape allegations that Stanford investigated. Six of these didn't go to a hearing. Two or three of the accused students pled guilty (and were either expelled or received long suspensions). But at least a few of these allegations resulted in a formal decision not to charge, and other cases where the resolution suggested no admission of guilt (education or no-contact orders). Five cases, meanwhile, went to hearings; three yielded guilty findings, two not-guilty.
So, of the 30 rape allegations at Stanford in 2016-7, none of those reported to police yielded guilty findings, and only five or six guilty findings came in a university system that's less unfair than it once was but still is no paragon of due process. Yet even though at least 80 percent of the rape allegations didn't produce a guilty finding, not one of these 25 was listed at Stanford as an unfounded claim in its Clery Act report—a good reminder of the unwillingness of universities to make such a designation in the context of sexual assault, lest they generate protest from accusers' rights groups or their faculty allies, such as Stanford Law Professor Michele Dauber. Even Harvard, whose adjudication process is so notoriously one-sided as to generate public dissent from more than two dozen Harvard Law professors, listed two unfounded claims in 2016-2017.
The Sullivan Report has another odd component: it appears to use "rape" and "sexual assault" interchangeably, despite the differences between the two types of offenses. Sullivan offers no explanation for this decision.
Another report, from Stanford Provost Persis Drell, offers a little more insight into the situation at Stanford. Drell's report covered allegations from March 2016 through May 2017, thus including four months of cases that Sullivan's did not, and excluding around two months of cases (June 2017 and some portion of May 2017) that made Sullivan's report.
Drell portrayed conditions even more apocalyptically than had Sullivan: "In any given room of women," said she, "80 percent to 90 percent of us have either personally experienced sexual violence or have witnessed its devastating effects first hand on a very close friend or family member."
Yet Drell's statistics painted a quite different story. Of the eight Title IX tribunals that met during the 15 months covered in her report, four yielded not-guilty findings (three unanimously, one by a 2-1 vote). And of the four guilty findings, none yielded expulsions—suggesting that the offense was somewhere short of forcible rape. In addition to the four not-guilty findings, seven more allegations never even went to a hearing, presumably due to insufficient evidence, after an investigation by the Stanford Title IX office.
There were fourteen additional allegations. (At least six, and perhaps all fourteen, of these allegations also appeared in the Sullivan Report.) In three of these cases, the accused student clearly pled guilty. But the other eleven cases were resolved with "no-contact directives and other remedies"—outcomes, in short, that carried no implication of guilt.
This data suggests not an epidemic but instead, a campus environment in which students (perhaps understandably, responding to a radicalized campus culture) bring allegations that are so dubious even Stanford's procedures can't justify a guilty finding.
These figures, it's worth noting, coincided with Stanford's decision to create a slightly fairer system—to define rape as California does in its criminal code, to allow guilty findings only by a 3-0 hearing vote, and to give accused students some trained (legal) assistance. These changes altered the ostentatiously unfair system created by Dauber, which existed from 2010 through 2015. Based on the material from Drell's report, one can only imagine how many wrongful guilty findings occurred under the Dauber system.
The Drell Report challenged prevailing accusers' rights narratives in two other ways. First, it found no over-representation of either athletes or fraternity members among accused students. (Athletes, in fact, were underrepresented.) And 75 percent of cases involved alcohol or drug use by one or both parties, suggesting that attention to these matters could help reduce campus crime.
As with the Spangler Reports at Yale, material from the Drell and Sullivan reports suggests that Betsy DeVos is on the right track in her efforts to move beyond the use of Title IX tribunals as de facto kangaroo courts.
Editor's Note: The first paragraph was revised for clarity on October 13, 2017.