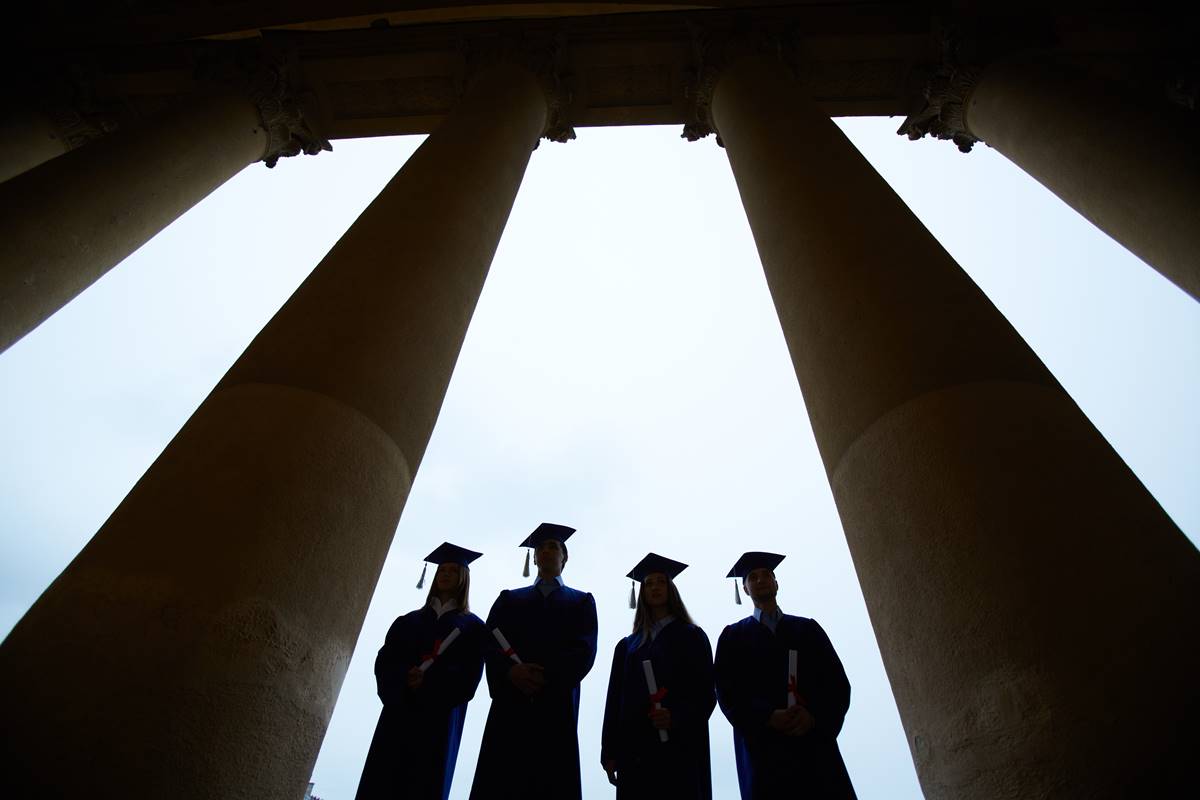 A few weeks ago, the David Horowitz Freedom Center caused a stir at Brooklyn College by placing posters on campus labeling two of the college's professors "terrorist supporters." The college's president, Michelle Anderson, issued a statement condemning the posters as "targeted intimidation" designed to "defame and silence specific individuals," claiming those targeted were "at risk for further harassment and abuse." She further noted that "robust discourse" on public policy issues is central to the college's mission and, thus, that those in the college community have a right to express opinions in an atmosphere "free from hate.
Related: How Soft Censorship Works at College
But the charge leveled by the Freedom Center is arguably true. In 2014, both of the accused professors, Samir Chopra and Corey Robin, were arrested outside the Israeli mission in New York for protesting the Israeli bombing of Gaza. The Israeli bombing at issue was the culmination of a series of events: Hamas members kidnapped and killed three Israeli teenagers in the West Bank. During its operation to find the teens, Israel arrested a number of Hamas leaders. Hamas retaliated by launching 80 rockets from Gaza into Israel, and that prompted Israel to launch a major military operation into Gaza. The two professors were arrested protesting this operation.
By demonstrating against the Israeli bombing of Gaza, but not the rocket attacks against Israel that prompted that bombing, Professors Robin and Chopra clearly sided with the Hamas-led government in Gaza. Hamas has long been designated as a terrorist organization by both the European Union and the United States. Thus, a reasonable person could conclude that by publicly siding with Hamas, the two professors are indeed supporting terrorists.
Because the Freedom Center's accusation against the two professors is arguably true, it is not "defamatory," as President Anderson alleges. Indeed, labeling those who support the Hamas-led government as terrorists could catalyze useful discussion of the Israeli-Palestinian conflict. Among the questions to be debated are: do rocket attacks against civilian targets in Israel constitute terrorism, and at what point does Israel's defense against these attacks become disproportionate and therefore unjustified?
Thus, the Freedom Center's posters – provocative as they were – were not defamatory, and they might promote healthy debate. As such, they fall well within the realm of constitutionally protected speech
Related: How Colleges Promote Censorship and Undermine Free Speech
Further, President Anderson's use of the term "hate" to describe the posters stifles the "robust discourse" she claims as central to the college's mission. Opposing the strongly held view of the head of a college isn't easy under any circumstance, but it would be especially risky in this case. Why would a student or faculty member even bother to seriously examine a college-condemned viewpoint if coming to accept its validity might get you shunned as a "hater." Simply put, President Anderson's argument is a rhetorical ruse designed to chill speech with which she disagrees.
Unfortunately, this incident is not an aberration: Brooklyn College has a history of suppressing the voices of Israel's supporters. In 2013, Brooklyn College security officers removed four pro-Israel students from a campus forum featuring opponents of Israel, claiming later to the press that "official reports" had indicated that the students were disruptive. In fact, a subsequent independent investigation proved (based on audio tapes) that there was no disruption and, thus, no justification for removing the students. The so-called official report of that disruption was based on a false account of the incident given by a college vice president. That the college apologized to the students – over a year after the event – is small compensation for stifling their voices and defaming them to the press.