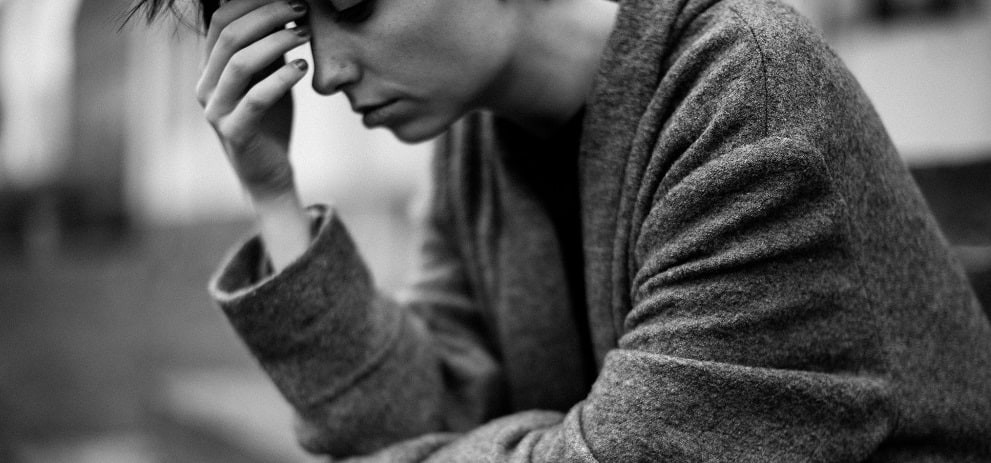 Amid the tidal wave of sexual abuse allegations against powerful individuals in politics, sports, the media, the entertainment industry, and in academia, one stands out because it has not inspired the kind of collective outrage that the others have. Ithaca College's new President, Shirley M. Collado, was accused—and convicted—of sexually abusing a female patient in 2001 while working as a psychologist at the Psychiatric Institute of Washington.
According to court records, and an article in a recent issue of The Ithacan by the student newspaper's Editor-in-Chief Aidan Quigley, President Collado pleaded nolo contendere to sexual abuse in the Superior Court of the District of Columbia. She also admitted to living with the female patient in her home after the patient was discharged from the psychiatric hospital. Collado, who was 28 years old at the time, accepted the conviction and received a 30-day suspended sentence, 18 months of supervised probation, and 80 hours of community service at a site that the court-mandated "should not directly involve vulnerable people."
Seven Colleges Let It Go
For the past 17 years, Collado has held teaching and administrative positions in higher education, working with students at New York University, Georgetown, George Mason University, The New School, Middlebury College, Lafayette College, and most recently at Rutgers University, where she was executive vice-chancellor and chief operating officer at the Newark campus. She has also served as Executive Vice-President of the Posse Foundation, a non-profit organization that enables low-income minority students to attend college.
Ithaca College hired Collado last year, and according to The Chronicle of Higher Education, she revealed the "claims" against her in a campus interview shortly after she was hired as president in February 2017.   A Chronicle article, "How a Nagging Detail Plays Out in a Presidential Search," explained that the search was "closed," meaning that the campus community was not aware of the candidates prior to hiring Collado. The daughter of immigrants from the Dominican Republic, Collado was the perfect candidate for the search committee after the former president abruptly resigned because of racial unrest on campus last year over allegations of racial injustice.
Collado served as the dean and Chief Diversity Officer at Middlebury College and also served as the co-chair of a national group called the Liberal Arts Diversity Officers. Collado told The New York Times on June 7, 2017, "I don't have to be the chief diversity officer to be doing chief-diversity-officer work." A Dream Candidate
Ithaca board member and chair of the Search Committee, James W. Nolan Jr. told The New York Times last June that the college was looking for a leader who would "encourage people to be talking, to be heard, that would really seem to be looking to bring the community together." As the first person of color to lead the beleaguered college, Collado must have seemed like a dream candidate."
In a published statement to the campus, Collado maintained her innocence and said she had made the "no-contest" plea on the basis of legal advice. She added that her decision to plead no contest occurred shortly after her husband's suicide. She said that "she fought the claims for a while, but did not have the resources, social capital or wherewithal to keep going." One of the members of the search committee told a reporter at The Chronicle that the search committee had "spoken with Collado about the case before she was hired. After deliberating, the committee decided the case was a singular incident and not a pattern of behavior."
Indeed, there have been many such allegations of sexual abuse against powerful people—and powerless students and employees—in the past year that involved a "singular incident," but few have received the kind of understanding and mercy that Collado has received. Collado has told The Chronicle that she was grateful for the support received on campus and adds that four bouquets of flowers from supportive members of the community arrived in her office last week. But Collado was allowed to enter her nolo contendere plea to a comparatively mild charge—placing one hand on a clothed breast of the patient. But the patient said there was more sex involved.
A Brave Student Editor
In contrast, Aidan Quigley, the beleaguered editor-in-chief of The Ithacan who broke the story after receiving a packet of court materials in the mail on the 2001 case from an anonymous sender, seems to be receiving few campus accolades for his courageous reporting. Letters to the editor of The Ithacan, from some Ithaca faculty members, took a harsh position against the student editor. Professor Nick Kowalczyk called Quigley's story "shoddy reporting at best…. That this story broke quickly on Fox News and within 18 hours was commented upon no less than 922 right-wing trolls, whose comments are rife with misogyny and bigotry and white fragility suggests exactly where the sender of the anonymous package hoped for the story to land."
Ignoring the 2001 court documents, including the witness statements, Kowalczyk simply assumes Collado's innocence. Likewise, Harriet Malinowitz, an Ithaca lecturer in Women's and Gender Studies wrote, "As a part-time faculty and as LGBTQ faculty, I have had my views explicitly sought by her and discussed with the kind of reflectiveness and care one usually only dreams of from a higher ed administrator. I think that she is a gem. …I am sure she is suffering greatly right now, and I hope others will join me in extending her massive outpourings of support."
In a radio interview for WRFI, Quigley was asked if it was "fair" of him to put Collado through "double jeopardy in this way?" Claiming that since Collado had gone through court, was convicted and had a sentence, the interviewer suggested that she had already been punished enough.
Lost in all of this is the psychiatric patient who claimed in court documents to have been sexually abused by Collado. There has been no #metoo moment for her. This is unfortunate for two reasons: Students are learning that some people are part of a protected class and will be forgiven for their transgressions because of their racial identity. And victims of sexual abuse may be wary about naming abusers from a protected group. We have been told that we need to believe the victims. But as this case demonstrates, the alleged offenders' and enablers' excuses exhibit similar themes—claiming that "it was a singular incident" or "she is a gem," do little to help her victim.
In response to all of this, Collado has begun to assume victim status herself now—claiming that it was "unsettling" to receive the anonymous attack on her. She has said that she felt "targeted" by the negative attention and told The Chronicle"I've shared things that I think most presidents don't get up and share about who they are." But the disturbed patient involved said Collado had sex with her repeatedly, once in a threesome with a male. And Collado picked a very vulnerable victim who had already been sexually abused as a child and again as an adult by a doctor convicted of the crime. In an age of "me too," how much should a college overlook in a search for a diversity-minded president?

Photo: by Eugene Kukulka