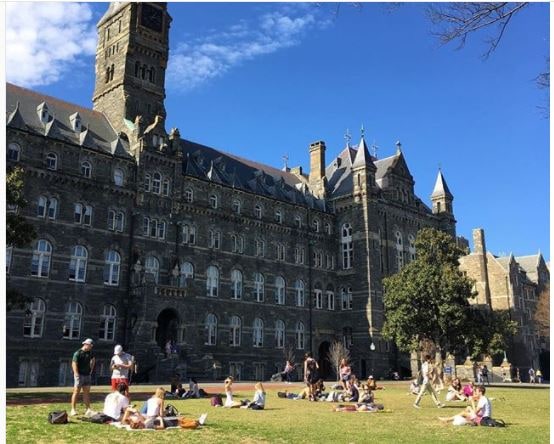 After a month of controversy, the mystery of the siphoned checks at Georgetown University is no closer to being solved. In late January, the campus became aware that three donors who sent money last fall to Love Saxa, the oddly named pro-life campus group that believes in traditional marriage, were getting receipts informing them that the funds had been deposited in the accounts of campus gay groups, not Love Saxa. Since two Georgetown gays had mounted an angry campaign to derecognize Love Saxa and have it booted off campus as a "hate group" for not supporting gay marriage, many wondered whether the diversion of the checks was part of that campaign.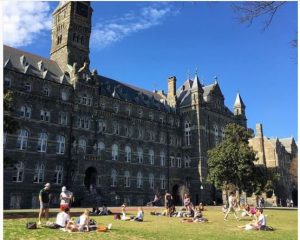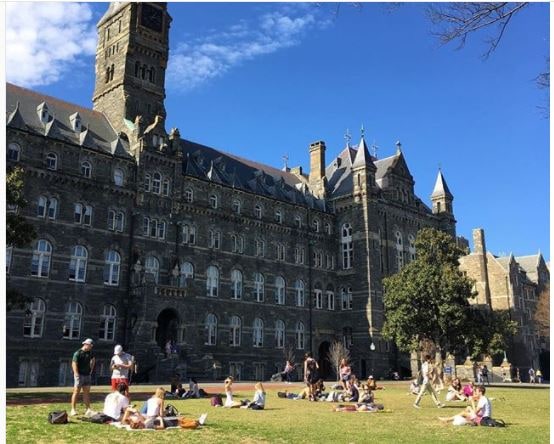 Georgetown investigated Love Saxa for weeks and quizzed its officers for almost four hours before finally rejecting those calls and refusing to kick the group off campus for advocating views that mirror Catholic teaching on a Catholic campus. Many critics pointed out that Georgetown couldn't let Love Saxa be labeled a hate group without inviting that label for itself. Kelly Marcum, a founder of Love Saxa, now the Government Affairs office coordinator at Family Research Council, said: "If Love Saxa is banned from defending the Christian vision of sexuality and marriage, how will the Jesuits of Georgetown be able to refrain from referring to their own Church as a "hate group"? How long before they will be called on to condemn the doctrinal tenets of Catholicism??
The group's unusual name stems from Georgetown's college chant "Hoya Saxa," which translates as "what rocks." Love Saxa means "love rocks." The Alliance Defending Freedom, representing Love Saxa in this case, described how several donations from private individuals to Love Saxa were misappropriated "either [by] funneling those funds to different organizations or just losing them completely." For example, in November 2017, an individual sent Love Saxa a check for $50, which the club's president, Amelia Irvine, promptly deposited with Georgetown officials. But Love Saxa never received the funds, and the donor received a receipt from Georgetown showing that his donation had been credited to the LGBTQ Resource Center Reserve.
The following month, another donor contributed $100 to Love Saxa through a university phonathon. The receipt he received, however, showed that Georgetown directed his donation to the Saxatones, a musical group that partners with another LGBT advocacy organization, the Sexual Minority Youth Assistance League of Washington, D.C. That same month, Irvine deposited another donor's $250 check into Love Saxa's account, but those funds didn't show up either. The similarity of the names Love Saxa and Saxatones might have caused an innocent confusion about one check, but not the other two.
"Universities should encourage students to participate in the free marketplace of ideas, not favor some while financially exploiting others," said ADF Senior Counsel Tyson Langhofer, director of the ADF Center for Academic Freedom. "We call upon Georgetown to investigate this breach of Love Saxa's checking account and its donors' trust, restore all funds that are unaccounted for, and hold all individuals involved responsible. If Georgetown or anyone at Georgetown has retaliated against Love Saxa by hijacking its donations and giving them to groups that oppose its mission and identity, then no student, alumnus, or donor can trust the university's integrity."
Georgetown restored the missing funds to Love Saxa three weeks ago but has shown no interest in finding out who misappropriated them or why. It did put out a bland and uninformative letter saying that last fall Love Saxa was a new group with "no valid path" for it to receive funds. But that doesn't explain how the donations got to gay groups.