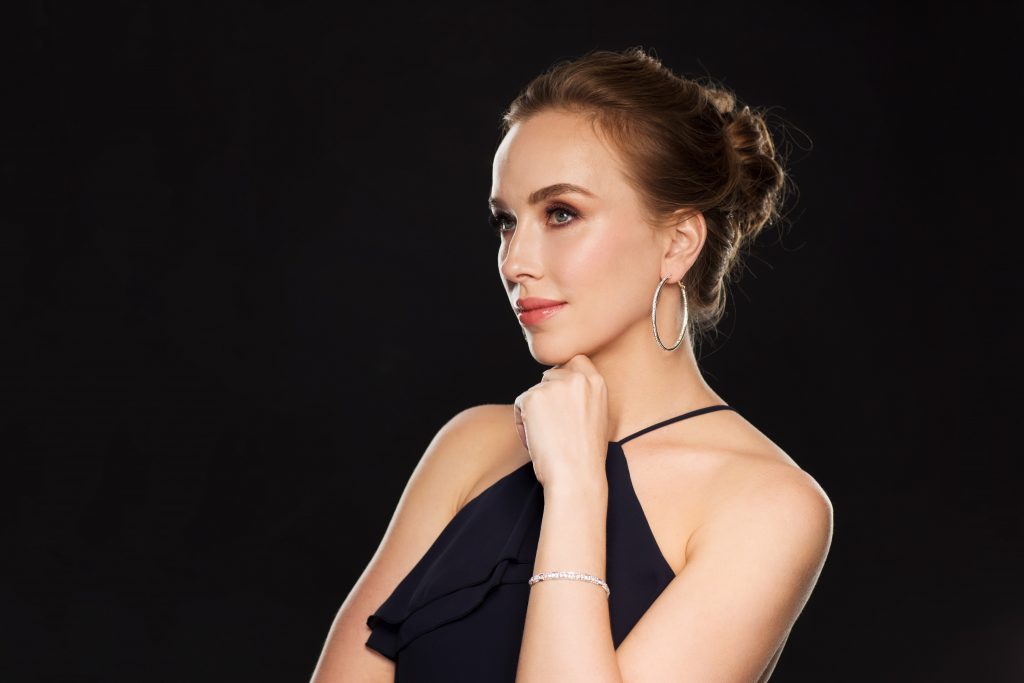 Why have the forces of political correctness triumphed so easily on today's campuses? What kind of world is it when a campus can be in turmoil for a week if a white woman wearing hoop earrings is caught serving tacos at "South of the Border Night" in the school cafeteria? All to be followed by a cowardly administrator offering heartfelt apologies to offended students and promising do even more to promote a fully inclusive campus. Not even Franz Kafka could imagine such madness.
Let me offer a brief explanation of this craziness and with its origins understood, suggest a cure. As we shall see, eliminating this pox is not all that difficult and, best of all, courage is hardly necessary.
I'll begin with two factors facilitating the PC triumph: (1) the cheapening of "doing good" and (2) the inability of administrators to resist the PC onslaught.
Doing Good. The impulse to "do good" is particularly common among the young, so it should be no surprise that millions of college students rally on behalf of what they believe to be a "good cause." What has changed over the last half-century is that the cost of doing "good" has sharply declined. A do-gooder version of Moore's Law– the number of transistors that can be put on a single integrated circuit (now about 7 billion) would double every two years (or 18 months)—now applies to "doing good."

So, for example, a 19th-century do-gooder might volunteer at a soup kitchen, an effort that was personally time-consuming and reflected a limited, locally available charitable options. Merely carrying an "end world hunger" sign hardly counts as "doing good."
Over time, the cost of campaigning to end world hunger has declined dramatically. Now just drop off a box of spaghetti at a supermarket collection point or send a check to the Salvation Army. Still, there is some tangible cost, however modest in this doing good. Even an ambitious humanitarian cannot write more than a few checks or otherwise feed the hungry.
By contrast, contemporary campus-based social justice warriors can be a Dervish on steroids at "saving the world" at minimal cost per cause. All it takes is concocting a list of "good ideas" and announcing it in public. No matter that this make-it-up-as-you-go-along jumble is pure theatrics and the candidates are almost limitless.
Even a middling campus activist might over a semester demand the university divest from companies producing fossil fuels, recruit more students of color, eliminate offensive names from school buildings, require mandatory anti-racism training for all faculty, increasing the penalties for sexual harassment, offer racially segregated "safe space" dormitories, eliminate homophobia and Islamophobia, drop racist sports symbols, or monitor micro-aggressions against stigmatized, marginalized groups.
Moreover, since no central control exists over this menu, options continually expand and cannot be anticipated. This is a far cry from when campus Marxists had to toe the party line. Nor is there any rule that requires demands to be financially or legally possible. Impossible demands may well signify a higher commitment and can be incomprehensible — for example, hiring counselors for those anxious over their "inter-sex" identity.
Campus confrontations are thus totally unlike labor/management negotiations over a handful of tangible disputes. Who knows when the next "hateful" incident will occur and the demands that it will trigger? Administrators may have only hours to react if a black undergraduate is arrested for shoplifting or a gay student is called "a queer" by a townie. No wonder official responses are so generic. Again, this is profoundly different than labor/management disputes where the specific agenda is known in advance.
Appropriation or Appreciation?

The futility of Counter-Arguments. Added to these tsunamis of demands is that nearly all are truly non-negotiable in the sense that even if administrators wanted to surrender, surrender is seldom an actual option. For example, a particularly common demand is sharply increasing faculty diversity, a call that, no doubt, most administrators endorse. Unfortunately, good luck to any administrator who will sit down with demonstrators and try to explain the legal and financial obstacles to this worthy goal, how this campus must compete with hundreds of others in pursuing minority faculty, and similar other reasonable rejoinders. Even agreeing with the protestors—America is hopelessly racist, diversity is essential, everything is the fault of whites, blacks are owed billions in reparations—will scarcely cool the passion of those determined to bring justice. What can any administrator say? Her bargaining position is hopeless.
Ironically, those presenting these wish lists of demands seem to have a childlike belief that today's campus administrators are all-powerful who could surrender "if they really wanted to." For example, if only sufficiently threatened, the school president could force the school's endowment mangers to sell all stocks that invest in tobacco, defense industries or manufacture guns. A dean who explained that deans have no influence over endowment investments would not be believed—just a ruse, a devious way to undermine the pursuit of saving the world.
What is to be done? It should be clear that the triumph of campus PC rests on the administration's mistaken view of what student demands are all about.
Let me now offer a concrete suggestion, one even feasible for spineless administrators. In a nutshell, ending the current PC mania will only come when the costs of "doing good" are dramatically increased. Let students think twice about offering up their non-negotiable nonsense. Here's how.
When social justice warriors arrive with their usual dog's breakfast of airhead ideas, the university apparatchik will immediately hand them "University Form 101, Request for University Intervention to Solve a Pressing Problem." No different than the typical paperwork necessary for, say, creating a new major. Fifteen or so dense pages filled with IRS-like terminology will suffice. Note well, university administrators may be spineless, but when it comes to imposing paperwork, they are world class!
Form 101 will require the names of all those pressuring the university, their personal information, a brief (500 word) statement of objectives, a detailed listing of how the university is uniquely suited to accomplish this worthy cause, the value of this endeavor vis-à-vis already existing university and non-university ameliorative measures, potential sources of public and private funding, a specific project time-table, a history of the past successes (and failures) of comparable measures elsewhere, a legal analysis of the proposed initiative, and time-specific benchmarks necessary to calibrate success. A separate Form 101 will be required for each list item, and if social justice warriors are perplexed by the paperwork, the administration will happily provide workshops to complete the form-filling. Even though this paperwork nightmare is familiar to anyone on campus who has attempted to accomplish any policy change, the research and interviews necessary to complete Form 101 are a valuable learning experience.
If social justice warriors object, they will be told that if their quest is really that important, completing Form 101 is hardly an obstacle and, most importantly, the university is powerless to act unless all forms are properly completed and submitted. Until that time arrives, all demands will be put on hold.
Naturally, submitted forms may be returned with requests for additional information and clarifications. Alas, it takes time—perhaps an entire semester– before anything can happen but the smart money will bet that the passion for saving the world will wilt a day or two after receiving Form 101. The bureaucratic blob wins again. Yes, the demonstrations may linger on, but the administrator can now honestly say, "I absolutely agree that members of the Queer Community feel at risk and alienated from campus life, but until the paperwork arrives, I am powerless to act. Please, pretty please complete Form 101, so we can get busy correcting this historic injustice."
In other words, who needs courageous deans to resist the PC idiots when you can just stop them with mind-dulling paperwork. And, as any academic can attest, university administrators excel at this task.