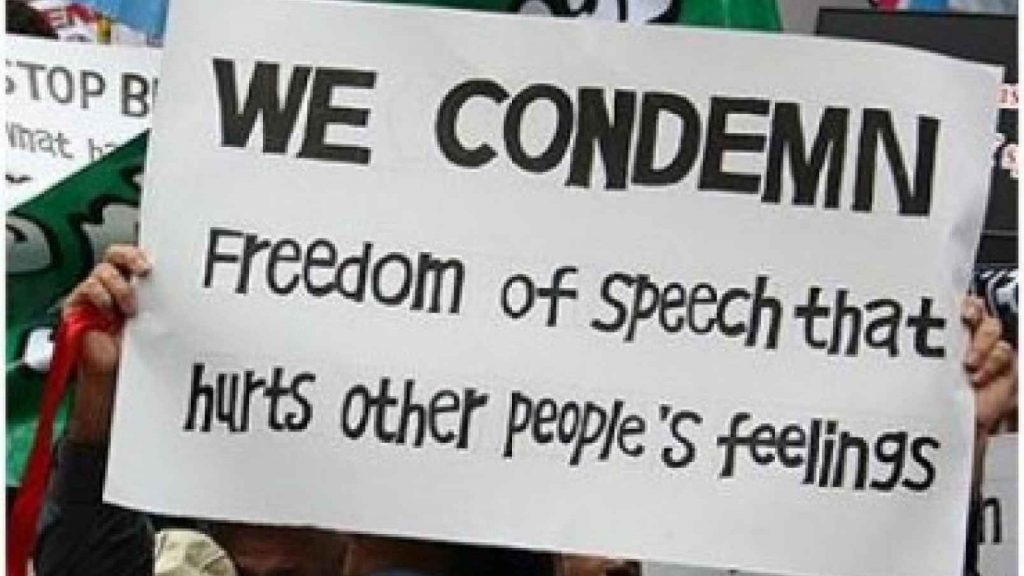 When Branch Rickey picked Jackie Robinson to integrate major league baseball, Ford Frick, president of the National League, turned out to be an unexpected hero. Four Dodgers demanded to be traded and a group of St. Louis Cardinals said they would go on strike rather than take the field against Jackie. Frick crushed the rising rebellion with a blunt ultimatum: "I do not care if half the league strikes. Those who do will encounter swift retribution. All will be suspended even if it wrecks the National League for five years." The rebellion collapsed.
Contrast Frick's courage with the conventional tame responses by American college presidents when radical students tell them what to do. During the melee at Middlebury, president Laurie Patton made brave noises but apparently imposed quiet slaps on the wrists, though a professor had been injured.
Related: Colleges Are Drawing the Contempt They So Richly Deserve
At Mizzou, president Tim Wolf, near tears, simply quit without taking any useful action at all. At Yale, in a pointless debate about Halloween costumes, president Peter Salovey, after a sedate and reasonable professor was encircled, cursed out and threatened ("we know where you live"), took no relevant action. The two professors involved, noticing that Yale had no principles it was willing to defend, quit.
And today Evergreen State, having failed to protect two white professors last year when radicals ordered all whites off campus for a "Day of Absence," is paying the price for its folly, including president George Bridges' unwillingness to handle increasingly aggressive protests.
Bridges might have simply delivered a variation on Ford Frick's speech: "No one will be banned from this campus, for even one day, because of the color of his skin."
Related: The Revolution Turns on Its Base
Jillian Kay Melchior reports in The Wall St. Journal today that applications to Evergreen this fall are down 20 percent, and current students are fleeing. Only 60% of first-time, first-year students who enrolled last fall stayed through the end of the school year, a full 8 percentage points below the prior year," said a report commissioned by Evergreen and released in April.
Based on fall 2018 enrollment projections, Melchior reports, nearly 25 full-time adjuncts will lose their jobs, as provost Jennifer Drake wrote in a Feb. 15 email. The college has had to tap its emergency reserve fund for $1.3 million so far to cover the costs of the "events of spring 2017," including legal settlements. Evergreen has delayed the construction of a $42 million, 375-bed dorm and has cut its operating budget by nearly $6 million.
Evergreen has doubled down on identity politics, Melchior says, advertising a "bias response team to handle reported slights, a three-day "time of absence," cultural competency sensitivity and anti-bias training, plus an administrative reorganization plan heavy on "equity and inclusion."
Melchior predicts things will get worse for Evergreen, which, she says, would be rough social justice.