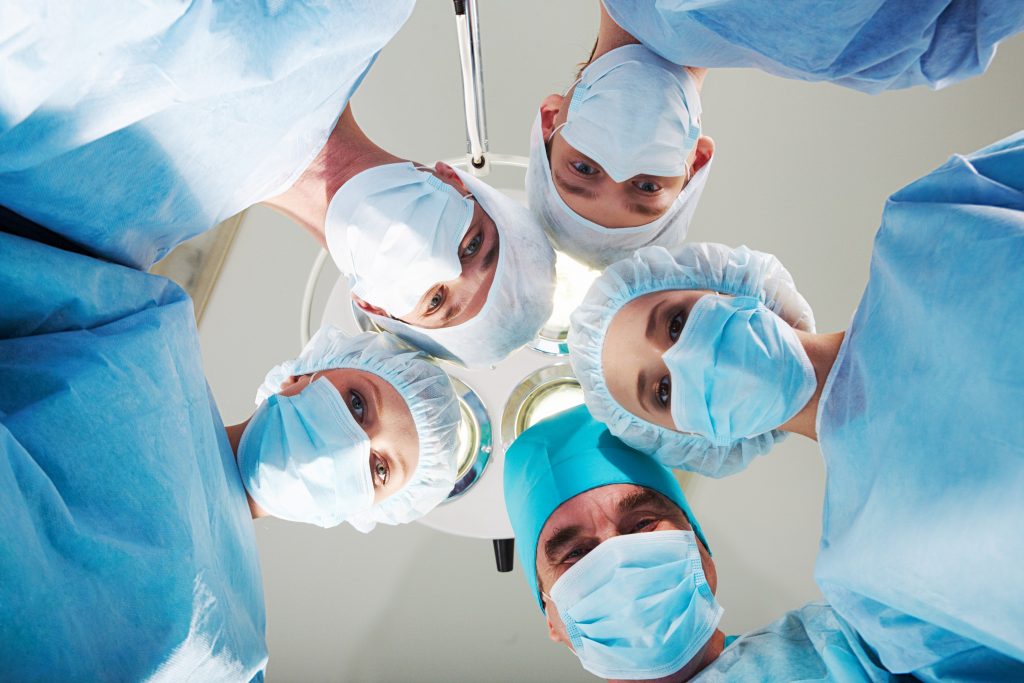 Anyone who believes that the hard sciences could never capitulate to identity politics in the way the humanities and softer sciences have should not read Heather MacDonald's report just posted at City Journal. It's too infuriating, and the impacts could be devastating.
MacDonald surveys the National Science Foundation, the National Institutes of Health, and accrediting organizations such as the Accreditation Council for Graduate Medical Education and finds the quota police alive and well within them.
The NSF, for instance, "dumps millions of dollars into implicit-bias activism," a pseudo-scientific effort to explain lack of proportionate numbers of women and certain minorities in STEM fields on the grounds of racism and sexism. It has other programs that "pressure actual science grantees to incorporate diversity considerations into their research." Such programs aim to set "inclusion and equity" at "the very core" of STEM science.
The NIH puts similar burdens on the field. Its training grants for postdoctoral education for physicians are threatened with funding cuts if the programs don't support "a sufficient number of 'underrepresented minorities.'" It also wants to see proportionate representation in the sample of medical subjects, so that (in MacDonald's example) the Mayo Clinic in Minnesota must reach out well beyond its surroundings to draw in different identities, a costly and time-consuming practice.
Accreditors play their part by criticizing academic departments if they don't have enough underrepresented groups. They don't bother, however, to consider the number of available job candidates in those groups. MacDonald doesn't mention this, but the percentage of doctorates in STEM fields granted to African Americans each year is under four percent. The applicant pool isn't nearly large enough for departments to reach proportionality in the demographic make-up of the professors (using the population of the surrounding geographic area as a base measure).
MacDonald summarizes the problem perfectly: The use of a school's immediate surroundings as a demographic benchmark for its faculty is a significant escalation of the war between the diversicrats and academic standards.
Escalation is the right word. It's as if the official bodies that monitor scientific research are searching for mechanisms that will ramp up the pressure on individuals and institutions to include underrepresented minorities in their work in one way or another.
These tactics are backed by funders who explicitly set aside money for "gender- and race-exclusive science training." University departments and schools, too, are creating their own diversity enforcers." Schools are adjusting the way they teach and evaluate minority students and job candidates, for instance, developing "culturally sensitive pedagogies" that downplay knowledge and skills and upgrade, in the words of one program, awareness of the "racialized and gendered construct of scientific brilliance."
The results are already showing. From 2013 to 2016, MacDonald notes, "medical schools nationally admitted 57 percent of black applicants with a low MCAT of 24 to 26, but only 8 percent of whites and 6 percent of Asians with those same low scores." Allegations of racism, sexism, microaggression, and bias continue, despite nearly everyone in STEM (science, technology, engineering, mathematics) complying with diversity ambitions. As one practitioner quoted by MacDonald puts it:
The sheer effort that is expended in complete good faith at the graduate, post-graduate, and faculty level chasing after a declining population of minority applicants is astonishing. URMs [underrerpesented minorities] are encouraged to apply, indeed begged to apply, to medical school and post-graduate medical training programs. Everyone at this level is trying incredibly hard to be generous, fair, forgiving, thoughtful, kind, and encouraging to these applicants.
This is the general circumstance that coincides with the ceaseless talk of systemic and individual discrimination. The insertion of diversity criteria into the practice of science relies upon presumptions of bias, but one would have to search far and wide to find any scientists who wish to keep women, African Americans, and Hispanics out of their classrooms, departments, and research projects.
A few years ago, I was in a small meeting of college leaders and a few people who run organizations devoted to improving diversity in higher education. One person in the room raised the charge that professors prefer to hire people who are just like them, which was just a way for him to assert that white males want to hire white males. I asked him if he had ever served on a hiring committee. He hadn't–he wasn't a professor. I told him with a laugh about standard efforts and intentions of everyone in the room to favor any underrepresented minority candidates we could find. He wasn't impressed, though. The fact that African Americans and Hispanics are still underrepresented in the departments makes our efforts and motives inadequate and perhaps suspect, too.
Those of us who believed that the empirical demand would preserve the sciences from progressivist coercion were naive. The diversity mandate is too strong. It has no scientific or intellectual rationale; the justifications that proponents offer are less than flimsy, but they don't care. There used to be a lot of talk about the cognitive and disciplinary benefits of diversity (people with different backgrounds and experience will bring new ideas into the room), but even diversiphiles seem to have grown tired of those weak supports. They mutter truisms such as "Diversity is our strength" with a listless air. For them and for everyone else, diversity doesn't mean anything anymore except more women and underrepresented minorities in the jobs–which is to say, less white and Asian men. It's a crass ambition managed in a crass manner. But this is where we are.