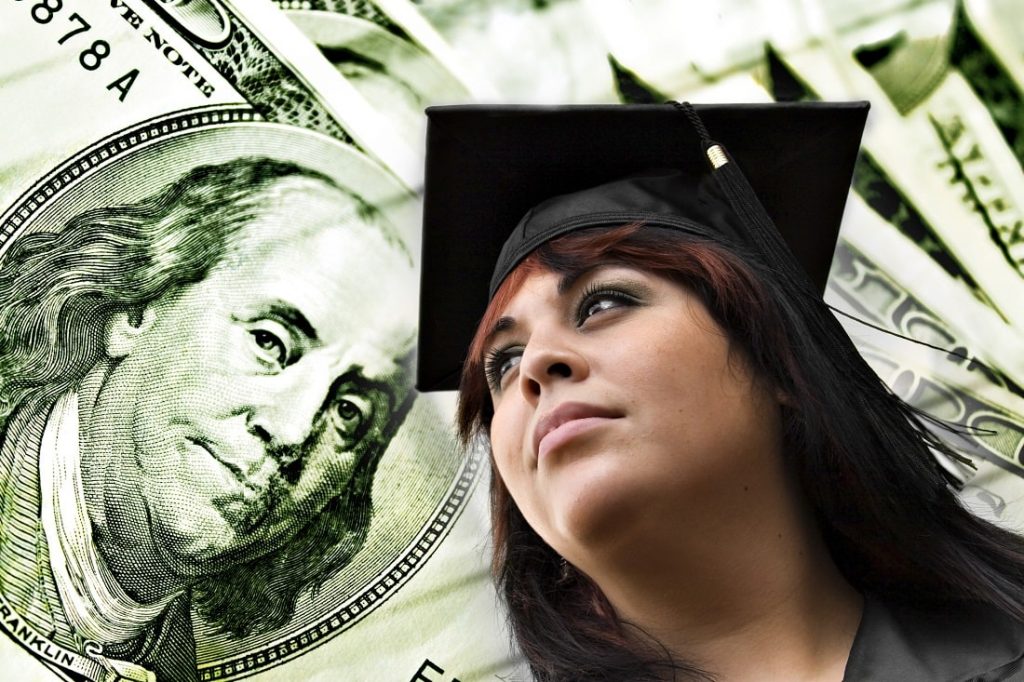 What's to be done about the large and growing number of Americans who cannot repay their student loans? There are two new developments. The New York Times reports, "Senators Marco Rubio and Elizabeth Warren introduced a bill on Thursday that would prevent states from suspending residents' driver's licenses and professional licenses over unpaid federal student loans."
And The Wall Street Journal explains, "For decades, bankruptcy judges refused to consider reducing student loans. That is now changing, and some judges are throwing lifelines to people struggling to repay their debt."
The Rubio/Warren bill, though it comes from the oddest of political bedfellows, makes a fair amount of sense. Depriving debtors of the means to repay their debts never seemed the smartest way to collect what they owed. The NYT reported last November that it had found 8,700 cases of student loan defaulters being stripped of their professional licenses, a figure that "most likely understated the true tally." Tennessee appears to be the worse state in which not to repay student loans. Between 2012 and 2017, it went after the licenses of 5,400 student loan debtors.
Before giving too loud a hurrah for Rubio and Warren, however, it is worth considering why states passed such laws in the first place. Some student loan debtors, for example, do have the means to keep up with their repayments and simply choose not to. I've encountered several such individuals in the last few years—encountered because they boasted about it. What leverage does a state have to make such deadbeats pay up?
Consider an orthodontist making $225,000 annually, with more than a million dollars of student loan debt. If he declined to pay, threatening to suspend his license might indeed concentrate his attention. As it happens, in this case, the orthodontist Mike Meru in Utah is on an income-based repayment program, under which he pays 10 percent of his discretionary income. After 25 years, the Federal government will forgive the balance.
License suspension also works as a deterrent to others who have so far kept up their payments but are thinking about brushing aside these obligations.
So, the state policies aimed, as the NYT puts it, "to strong-arm debtors" are not senseless. Those policies, however, seldom distinguish between the deadbeat who chooses not to pay and the debtor who simply can't. The Rubio/Warren bill, the "Protecting Job Opportunities for Borrowers (Protecting JOBs) Act," likewise does not distinguish between voluntary and involuntary deadbeats. It would simply bar states from "denying, suspending, or revoking" driver's licenses, teaching licenses, professional licenses, or any other kind of license for "lawful employment."
The Rubio/Warren Bill has a long way to go before becoming law, but the actions taking by bankruptcy judges which were reported in the WSJ are already reshaping the student debt landscape. As one judge put it, "If the law's not going to be improved by Congress, we have to help these young people who are drowning in student loan debt." This activist sentiment was voiced by U.S. Bankruptcy Court Judge John Waites of South Carolina.
The idea that the judiciary should make up its own rules for how much and under what conditions borrowers should repay is troubling. Congress has been "improving" student loan law as long as I remember, and at least as far back as 1965 when it first passed the Higher Education Act (HEA). That legislation created the Title IV student loan system, inaugurating the age of publicly financed student loans as a mainstay of American higher education. Hardly a year has gone by since without attempts to modify, expand, improve, or complicate this system.
Private lenders were encouraged to participate with "loan guarantees" or expelled in favor of Direct Loans run entirely through the Department of Education. Sky-rocketing default rates in the 1980s brought a draconian crack-down in the early 1990s. Congress at one point passed a law that all but eliminated the possibility of escaping student loans through bankruptcy. Under Presidents George W. Bush and Barack Obama, the system was modified to create "loan forgiveness" for college graduates who performed certain kinds of public service for a specified number of years.
Judge Waites may not like the "improvements" Congress has been making, but Congress has never rested for long in its attempts to fit the student loan system to its sense of national priorities. The problem is that those priorities have seldom matched the real educational needs of the nation or the individual students. Rather Congress decided over the last half century to build a system that would support the gigantic growth of colleges and universities by convincing tens of millions of individual students to take out loans.
By plowing ever more money into student loans, politicians get to grandstand about opening up opportunities for the young, creating greater access to college for those who were formerly shut out, making tuition more affordable by supplying grants and loans, assisting the economy by preparing a better-educated workforce, and increasing national competitiveness. Colleges and universities, on receiving this money, get to preen on their commitment to serving the disadvantaged while also advancing the frontiers of science and industry. None of these self-congratulations is without merit. Higher education does some splendid things for students and for society.
But that said, the federal student loan system, reduced to its basics, it is a system of exploitation. It has been the means by which the federal government persuades students that borrowing money to attend college is harmless and will over time prove to be an excellent decision. It just happens that those borrowed dollars go into the pockets of colleges and universities that charge exorbitant prices for programs of diminishing educational value and highly uncertain worth as credentials.
The federal government's student loan programs are also built, in classic government fashion, as exercises in kicking the can down the road. As the crisis reaches a new breaking point, Congress devises a new way to put off the day of reckoning. Total debt on student loans crested to $1.4 trillion several months ago. It may be higher. Forbes says $1.5 trillion. $500 billion could be a rounding error in these stratospheric numbers.
This amount of consumer debt is second only to home mortgages. A home mortgage, however, usually comes with a home. Student loan debt comes with nothing tangible. The debtor may have a credential in the form of a college degree, though there are many drop-outs who have debt too. And even those who have a degree are frequently working in fields in which their degrees are superfluous.
All of which is to say that the country may not be deriving many benefits from having plunged some 44 million borrowers into a total of $1.5 trillion in debt. And many individual debtors groan under their share of this burden.
So, is Judge Waites on the right track to circumvent Congress by means of judicial rulings that allow some debtors to escape some of the consequences of their profligate borrowing via student loans? The WSJ account offers a good many examples of individuals who faced seemingly insurmountable obstacles to repayment. An ailing 39-year-old man in Boston secured a ruling in April that freed him from $50,000 in student loan debt. An Alabama judge erased $112,000 in debt of a single mom who teaches high school science.
These cases are exceptions, though it isn't hard to imagine both attorneys and debt-ridden college graduates aglow with new hope as word of these developments spread. The key is the willingness of judges to interpret what circumstances amount to "undue hardship" for the borrower. The law allows an "undue hardship" exception to the rule that specifies no exit from student loans by mere bankruptcy.
A lax attitude by judges on "undue hardship" plainly poses a moral hazard to American society. If being a single mother, all by itself, is an "undue hardship," we will see a veritable explosion in judicially imposed cancellations of student loan debt.
Bad policy has gotten Americans into this mess. A stronger ethic of pay-as-you-go would help solve it. Pay-as-you-go might require colleges to give more scholarships. It would almost certainly impede the ability of less prosperous students to attend four-year private colleges and universities—though it need not close off 2-year and 4-year public universities. Pay-as-you-go would be harsh medicine for universities that have learned to live high on the vast amounts that their students now borrow. And because of that, the really entrenched opposition to student loan reform comes from the higher education establishment.
The PROSPER Act, which is what the House Republicans call their version of the Higher Education Act's reauthorization, goes a considerable distance towards re-allocating federal higher education spending towards the vocational side of the spectrum. PROSPER has other merits that my colleagues and I at NAS have noted elsewhere, but on the matter of student loans, it is a significant step in the direction of reining them in before another generation finds itself indentured to a lifetime of repaying student loans.
As for what we do for the already indentured, I fear that there are only stop-gap answers. We need an absolute ceiling on the amount that a student can borrow to go to college. The PROSPER Act proposes one. It has various exceptions, but essentially the ceiling is $50,000.
What do we do for the more than 6 million borrowers who owe more than $50,000 in student debt? We provide them relief on a case by case basis, but perhaps we also turn back to the colleges and universities that enabled and often encouraged this level of borrowing—and require that they participate in repaying the loans. What if every college that receives more than $1 million a year annually in Federal student loans and grants must pay 2% of its total receipts from those programs to a central Federal fund dedicated to relieving the debts of hardship cases? If we do that by law, we can also remove temptation from the way of would-be judicial activists.
Improving government policies will require overcoming the hardened opposition of colleges and universities as well as the readiness of elected leaders to follow the wishes of the presidents of colleges in their districts. College presidents and politicians are often yoked in long-lasting, friendly, and mutually beneficial relationships. That's one of the reasons that it so hard to shift the debate to a higher level. Hard as it is to fix the student loan debacle, it will be harder still to get to win support for the idea that American higher education could get a lot better if only we stopped drowning it in money.