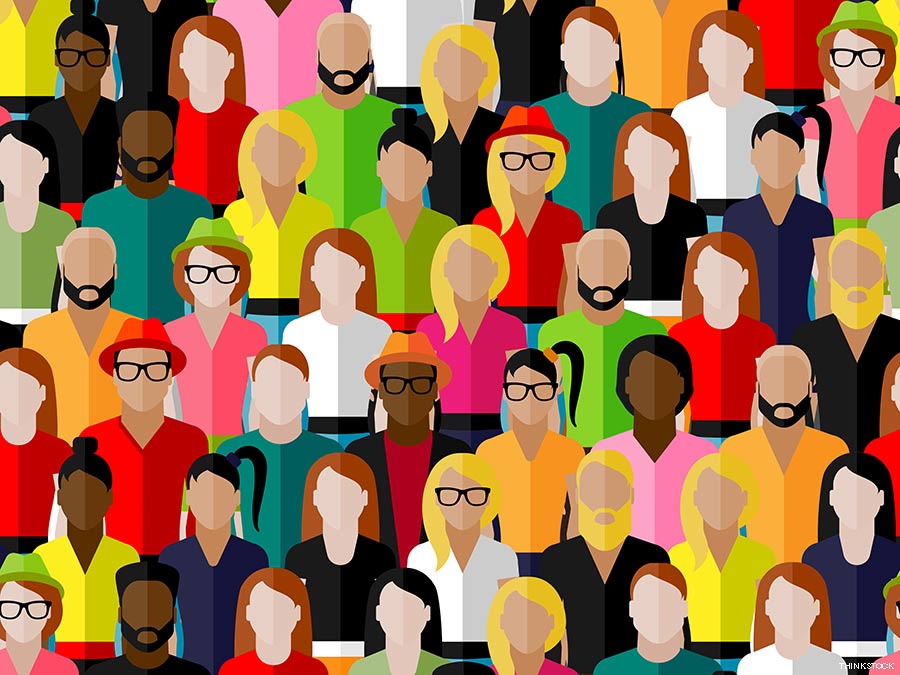 Sometimes the utter intellectual hollowness of a program is most clearly revealed by its unctuous but unwitting advocates. A perfect example is "Fostering Diversity on Campus to Strengthen Maine's Healthcare System," which the University of New England actually paid to have published in the Chronicle of Higher Education.
The advertorial begins with a profile of Samuel Acha, a UNE graduate and nurse practitioner for three rural Maine jails. Mr. Acha grew up poor in Cameroon and came to the United States when he was 31 with only $40 in his pocket. After learning that his bachelor's and master's degrees from Cameroon were of little help, he applied himself diligently and with scholarship and other help managed to get through nursing school and to his current position.
His is a classic American success story, and, as Dora Anne Mills, UNE's vice president for clinical affairs, suggests, it could provide strong support for a traditional view of the value of diversity. "Samuel is an example of how crucial diversity is to UNE's public health mission," she states. "In order to provide health care professionals for Northern New England — a largely rural, largely Caucasian region — we recruit and educate people from around the world and from many backgrounds. So, increasing diversity is just something that has happened organically as we've recruited talented students."
Since Maine is classified as a health workforce shortage area, I suspect Mainers in need of medical attention care much more about getting good (or any) practitioners than where they come from. Even so, Ms. Mills' point would be fine — if she stopped there. But since UNE "is committed to attracting students from different backgrounds, nurturing an inclusive campus community, and providing a more diverse health care workforce for the state," she, of course, did not. "Research shows," she claims, "that minority populations have better health outcomes when they are cared for by health professionals with similar backgrounds."
Whether or not that is true, it is preposterous to suggest that the arrival of Mr. Acha (then 31-years-old) and Maine's African Americans have "similar backgrounds." Nor do two other UNE graduates profiled in the article: Jeyashree (Jai) Boardway, a 2018 graduate of UNE's physician assistant program, "was born in India in 1974 into a privileged life"; and Richard Agbortoko, who received a doctorate in pharmacy from UNE in 2013 and who was born in Boston but moved back to Cameroon with his parents shortly after his birth, returning to the U.S. when he was 16.
Thus, it is apparent that what the University of New England, like the rest of diversity-infatuated higher education, means by "diversity" is skin color, a notion resting on the racialist assumption that in important respects dark-skinned people are fungible.
Finally, even if it is true that Maine's African Americans would have "better health outcomes" if treated by medical professionals from Cameroon or India because of the magical effects of skin color, only 2% of Maine's population is African American. Thus, UNE seems inordinately fixated on what is at best a minor underrepresentation problem (if that is a problem): that, as Ms. Mills points out with grave concern, "only 0.1 percent of Maine's physicians and 0.1 percent of Maine's nurses identify as African-American."
Given the shortage of healthcare workers of whatever color, it would seem that UNE's fixation on "diversity" is out of all proportion to any problem promoting it could solve. Instead of devoting all its funds and efforts to recruiting and training the best people, it now must spend time and effort gazing at its own diverse navel, "trying to connect its students to each other."
For example, "Erica Rousseau, the university's director for intercultural student engagement, coordinates workshops and seminars to help students and professors from all backgrounds, cultures, belief systems, and sexual orientations understand each other."
Good for UNE, and good for them. But is that really what's best for Maine's underserved healthcare-needing citizens?