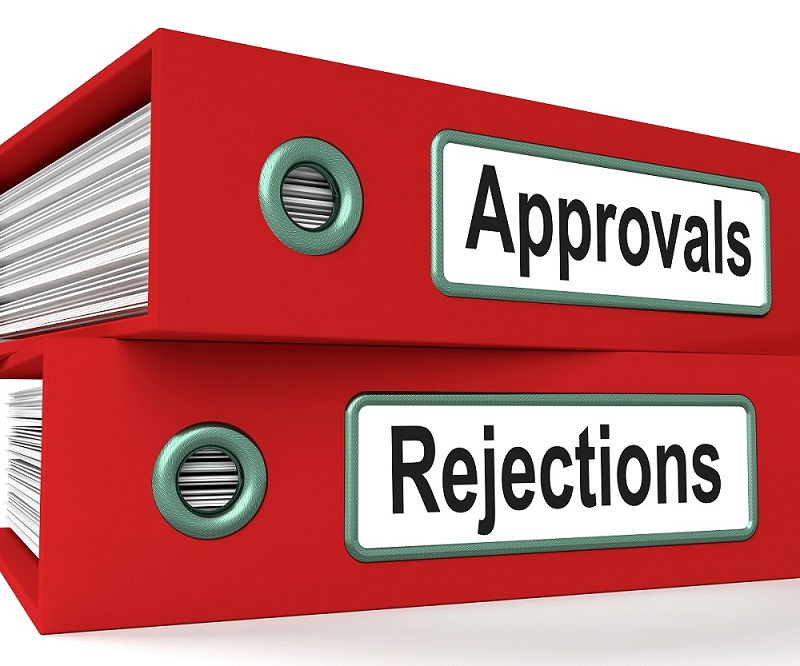 What if the Supreme Court rules decisively against Harvard in Students for Fair Admissions v. Harvard College? Will racial preferences fade into history as has Prohibition? Or will universities employ legally safe proxies such as social class to admit less qualified minorities?
Let me suggest one resistance tactic not yet on the agenda but, rest assured, it will show up: challenging the definition of "merit" that underlies the SAT, MCAT, GRE's and similar tests. To be sure, racial and ethnic differences in these scores are probably intractable but developing new tests to replace old "racist" ones might narrow gaps sufficient for judges to conclude "close enough" to escape the verdict of racial discrimination.
For fans of preferences, this quest is relatively simple, and I suspect that woke Education Testing Service (ETS) psychometricians are already at work, given the firm's financial incentives.
Let me try to predict the possible transformation of "merit."
[Bow Down to Diversity or Risk Your Academic Career]
First, regardless of opinions regarding racial preferences, we can all agree that no Platonic "merit" exists akin to the precisely defined meter. The Bureau of Standards could hardly be asked to develop such a measure, so the ETS (or anybody else) can freely offer its own, scientifically appearing tests. "Merit" is socially constructed.
Second, test construction resembles sausage-making sans any labeling of ingredients; recipes are constantly being reformulated. Even the federal government once played this deceitful game beginning in 1981 with a tactic called race norming until it was banned in 1991. Here the top scores of blacks were equated with the top scores of whites even when blacks scored substantially lower to give the illusion of zero racial differences. Remember when SAT scores were "re-centered," a highly technical, almost impenetrable process, and perhaps purposely so. The ETS may insist that their tests are the gold standard, but the value of gold can often be invisibly manipulated, and purity cannot be assumed.
One feature of the SAT is especially rich for fiddling racial gaps concerns incorporating test items heavy on abstract cognitive ability ("g-loaded in psychometric parlance). These items are both excellent predictors of academic success and, critically, award Asians and whites advantages over blacks and Hispanics. That understood, who determines the "correct" proportion of high g-loaded questions to those that measure cultural knowledge disproportionally found among African Americans?
What about adding vocabulary probably unknown to culturally unsophisticated Asians? Recall the almost forgotten debate over the term "regatta" in the SAT since few blacks, allegedly, were unfamiliar with that "Waspy" term. Conversely, there are so-called "black IQ" tests where African Americans outscore whites. It would not take much effort to eliminate questions that show sizable racial/ethnic differences provided everything was done slowly; test-takers, even admission officers, might not notice a radical altering of "merit."
Even staunch defenders of today's ETS-supplied "merit" version admit its shortcomings. There are college drop-outs with perfect 800 scores and those who excelled academically though with middling test scores (e.g., President Clinton, a Rhodes Scholar and Yale Law School graduate). While the SAT and similar tests generally predict worldly success, they are far from perfect, so there is always a constituency for making changes.
It is especially important to realize that standardized tests are totally unregulated and while ETS has been sued over the SAT, these suits are about cheating or access for the disabled, not the test itself. No FDA-like government agency certifies validity or that the test is "fair" or meets as credible scientific standard. This hardly gives ETS a free hand, but constraints are market driven—ensuring that schools require it for admission.
Let me suggest a possible intellectual framework that will guide transforming. The coup de grâce to the current definition of merit may well be the introduction of a three-decades-old idea with an excellent intellectual pedigree—multiple intelligences, as explicated by Harvard psychologist Howard Gardner. In a nutshell, Gardner argues that other "intelligences" exist (at least eight, maybe nine) besides the cognitive one measured by IQ. These include visual/spatial, linguistic/verbal, musical, interpersonal with logical-mathematical intelligence being the closest to the standard understanding of IQ. (A similar alternative to IQ is "emotional intelligence.")
[Loyalty Oaths, Diversity Mandates, Faculty 'Training' at San Diego State]
To be sure, Gardner's "intelligences" have been roundly criticized (usually as being just talents) but it has defenders, especially in schools of education, and there is no reason why his ideas cannot be incorporated into the admission process just as Harvard currently employs personality measures to exclude Asian applicants. More to the point, Harvard already uses two of Gardner's "intelligences"– bodily-kinesthetic that favor admitting athletes while musical intelligence is the standard for accepting band members or those who will study music. And let's not forget the cousin of Gardner's approach—the already popular "holistic admissions" in which an otherwise academically unqualified applicant receives credit for a mishmash of non-cognitive talents. Surely it is arguable that the incorporation of at least some of these traits into the SAT itself is hardly racial.
And what if these new tests fail to predict with 100% accuracy classroom performance and that admitted minorities disproportionally flunk out? The rejoinder is simple: ditto for the current tests. Keep in mind that most of the controversy about test construction is about admission and not degrees (including degrees in majors such as Black Studies), and at least those admitted with these new "more encompassing" tests get an opportunity, and who can oppose opportunity? You can always just blame the school and professors for not paying greater attention to wider ranges of "intelligences" and perhaps demand special training for the faculty.
Yes, adding questions tapping Gardner-like multiple intelligences to the new and improved SAT would certainly be criticized as fakery, but as a political matter forget about challenging any test results that narrowed the racial/ethnic gaps ("turning back the clock" on diversity and inclusion). Critics might easily be silenced by cries of "you just don't want blacks attending Harvard!" Further, add the benefit to schools in escaping litigation resulting from gross race-related disparities in test scores. Nor would judges automatically strike down this "new and improved" rigged test on the grounds that their sole purpose was to help black and Hispanic applicants at the expense of whites and Asians. In short, incorporating multiple intelligence (or something similar) in the admission process via a seemingly scientific instrument would be a political triumph of the first order, require only modest effort, and difficult to oppose on both historical and technical grounds.
The depressing conclusion is that racial preferences may well march on despite a favorable outcome in the Students for Fair Admission case. Why shoot the messenger when he can so easily be forced to lie?  Never underestimate the zeal or cleverness of ideologues. Think of it this way: if PC zealots can convince millions that biological sex differences are just socially constructed, corrupting "merit" into something that does not vary by race or ethnic group is a snap.