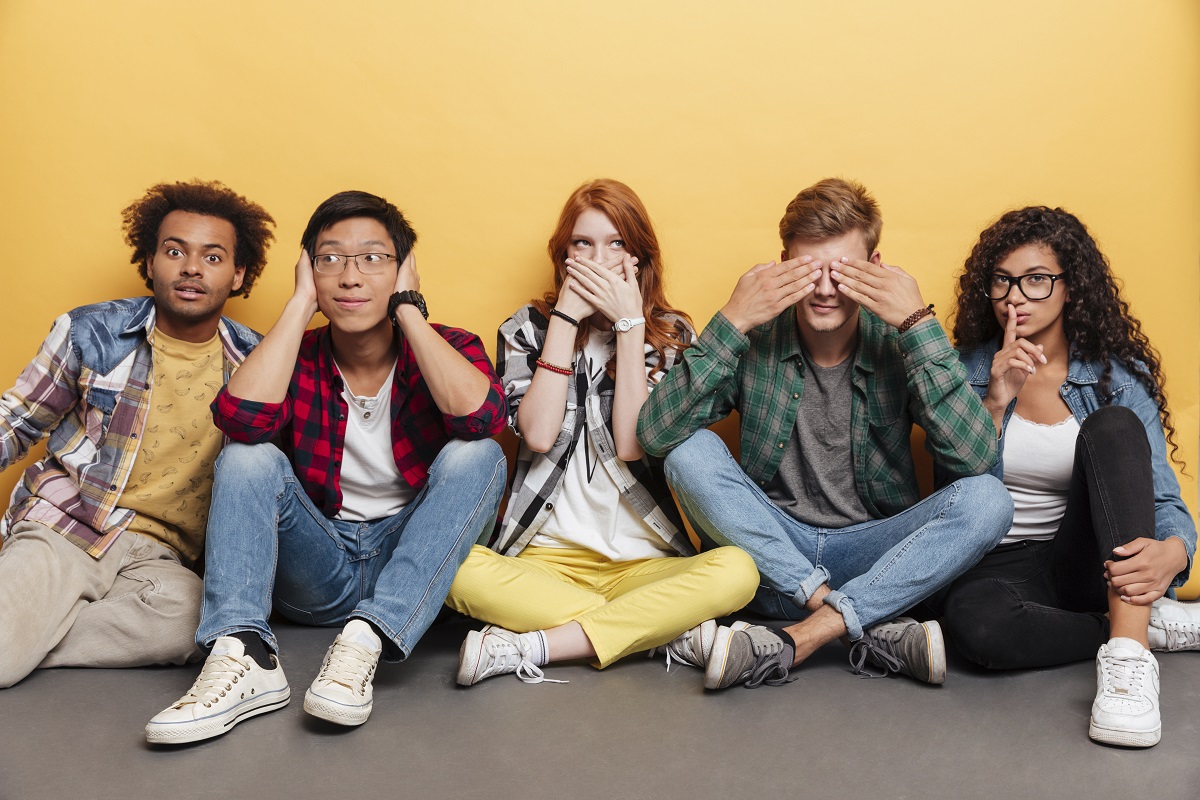 After I gave a public lecture on 'Socialization and Fear' at a university in England, a young professor came up to me and said, "You forgot to mention the biggest fear we face as teachers – the fear that many students have of opening their mouths."
Since this encounter, I have met numerous academics who tell me, "I can't get them to speak in seminars." My stock response to their predicament was to indicate that getting some undergraduates to participate in seminar discussions has always been difficult- 'so find a way of giving them the confidence to find their voice.'
Don't Become Judged
After reflecting on the problem of the silent seminar and discussing this problem with some undergraduates, I have concluded that the issue at stake is not simply the old problem of shyness and fear.
[Why Pomona Students Are Afraid to Say What They Think]
Many of the students I met had outgoing and lively personalities. They also produced excellent written work and expected to do well in their course work. Yet, they were hesitant about speaking in seminar discussions. They gave a variety of reasons for their silence. Some said that they did not want to be judged. Others were worried that their words might be misconstrued or misunderstood by others. Some of the undergraduates were worried about appearing to be too critical of other students. One brilliant and eloquent young woman told me that though she is prepared to air her views one to one, she never opens her mouth in seminars.
Only a couple of the students I talked to used the term "self-censor," but it became evident from their comments that they had become unusually guarded in the way that they expressed themselves. As one second-year male undergraduate explained, "people are all too ready to savage you if you use the wrong word." Another student confided that "sooner or later someone will object that I offended them."
Self-Censorship Is Safer
It seems that a significant minority of students have adopted the practice of self-censorship in universities on both sides of the Atlantic. A survey, published by the Harvard Crimson indicated that a significant portion of this year's graduating class was self-censoring their opinion and not debating in public. According to the report, around two-thirds of students who were surveyed had "at some point chosen not to express an opinion in an academic setting out of fear that it would offend others." The survey indicated that 78 percent of registered Republicans said they 'withheld opinions in class' compared to 59 percent of registered Democrats and 73 percent of registered Independents.
[Campus Censorship Is Leaching Into Business and the Arts]
Some may argue that a reluctance to express an opinion on the ground that it might offend someone should be praised as an example of sensitive behavior. But regardless of whether it is voiced, it is through articulating an opinion and being prepared to engage in a discussion around it that students develop their ideas and acquire a measure of intellectual independence.
It is evident that it is not the fear of speaking that inhibits students at Ivy League universities to air their views. Unlike the classical fear of speaking which has been noted since the ancient Greeks, what we see today is very different. Glossophobia, the fear of public speaking referred to the performance of oratory or a public presentation. In the case of twenty-first-century students who have switched off from expressing their opinion, what's at stake is not anxiety about a public presentation but simply a reluctance to converse or discuss a seminar topic.
I am not yet certain how to account for the practice of self-censoring. However, one of its drivers is a lack of clarity about what can be and what cannot be said. Uncertainty about the rules of engagement encourages anxiety about being misunderstood and provoking hostile reactions. Many students have expressed the concern that their opinions could offend some of their peers. From their standpoint, going public with their opinion constitutes a potential hassle.
[How 'Social Justice' Warriors Kill Free Thought]
Self-censorship is potentially more damaging to campus life than the formal regulation of academic life. As academics, we need to explain to ourselves and to our students the importance of open and tolerant communication. Students need to know that their refusal to speak deprives them and others of an opportunity to learn from one another. It is through the stating of an opinion that we demonstrate our willingness to take our ideas seriously and it is through our openness to other's criticism that we create an environment hospitable to intellectual clarification.
Self-censorship also has emboldened zealous advocates of identity politics. Many of the foolish outbursts of intolerance on campuses occur because activists know that their behavior is unlikely to be criticized by their peers. Most students are far from happy with their identity on campuses, but unfortunately, instead of speaking up, they prefer to keep their opinions to themselves. Until students find their voice, the university will continue to be subjugated to the forces of intolerance.