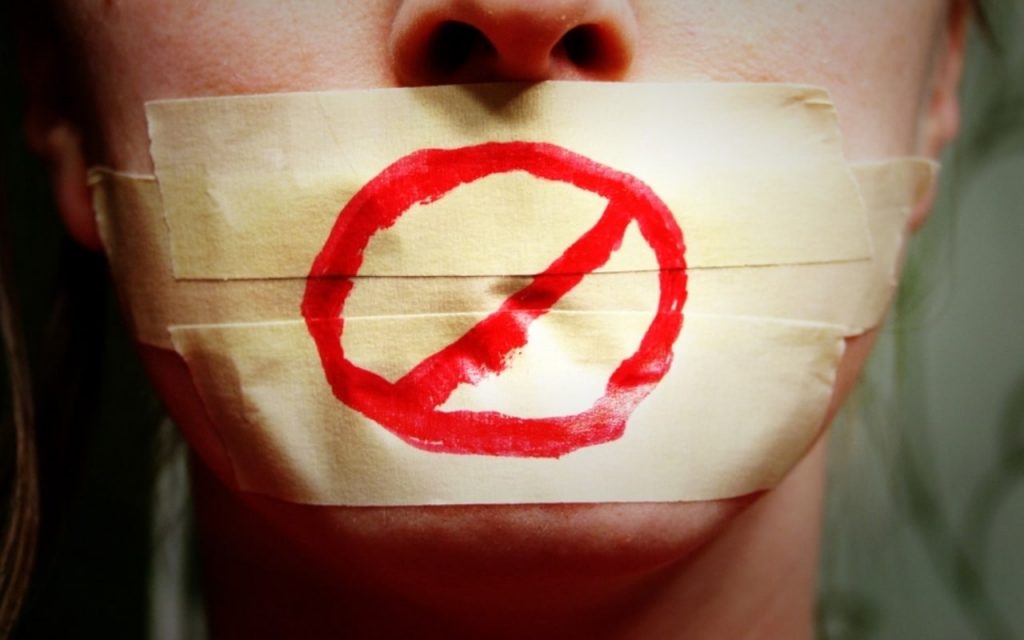 Progressive colleges are often the worst offenders in all the ideological bullying that stains our colleges these days. Take my own institution, Sarah Lawrence.  During the 2016 election cycle, a week did not go by on my campus, without a student or a small group of students coming to me and sharing stories where they felt harassed, shamed, ostracized, and physically threatened for supporting a Presidential candidate who was not dominant on campus.
The consequences were deeply upsetting to me: some disengaged from campus and political life, while others hid their beliefs and views entirely. At no point was healthy questioning and debate about candidates and their positions or ideas on the table and democratic discourse around the election. I should note of course, that at a place like Sarah Lawrence, the candidate who triggered the abuse was not Donald Trump, any other Republican or a fringe candidate, but rather Hillary Clinton. Students who supported Clinton over Bernie Sanders were tormented into hiding and bullied into silence.
Three years later the bullying instinct affected me more directly. I published an op-ed in The New York Times suggesting that more balance was needed in the non-academic programming that was omnipresent on the campus. After the piece's initial publication in October, there was a national media storm in which I was slandered and defamed, my family's safety was threatened, and my personal property, including pictures of my family, was taken from my office door and destroyed.
Recently, the piece garnered national attention again because a group of unnamed student protesters calling themselves the Diaspora Coalition labeled me a racist misogynist and demanded among many varied items that my 'position at the College be put up to tenure review to a panel of the Diaspora Coalition and at least three faculty members of color.'
While Coalition's demand is a direct threat to academic freedom and undercuts the very idea of tenure, it also represents another devastating case of ideological bullying as many students at the College found the demands made of me and the list generally to be absurd but were simply afraid to speak out for fear of reputational consequences.
Since the protest began, I have received some 200 letters from current and former students at Sarah Lawrence who have been horrified by these developments but are simply living in fear of dissenting from the progressive mob. One student wrote that "A lot of students are indeed on your side. A lot of students think this whole situation is preposterous. But I guess we are afraid to stand up and say something to those affected." Another student stated that "many of my classmates are afraid to play devil's advocate against leftist rhetoric because of what their classmates will assume about them" noting that when this student waded into a discussion that the "social blowback was insane."
While Sarah Lawrence students like to think of their experiences as being different, letters that I regularly receive from students around the country and the data make it clear that the ideological bullying leading to being fearful of questioning the prevailing attitudes and ideas is fairly common nationwide.
In 2018, the Buckley Program at Yale asked a national sample of undergraduates, "[Have you felt intimidated in sharing your ideas, opinions or beliefs in class because they were different than those of your classmates or peers?" 54% – a majority of students – stated that they felt intimidated by their peers on campus "often." Breaking this down further, 62% of those students who identify as conservative "often" feel silenced and this should not be surprising given the progressive impulses on campuses. However, 53% of both moderate and liberal students also report that they felt uncomfortable sharing their ideas as well. So majorities of even those on the left "often feel intimidated" sharing ideas that go against the dominant, habitually liberal, views present on campus.
The narrative here should give all stakeholders in higher education pause – from trustees and parents to faculty and students – because the ability of students to dissent on college and university campuses is disappearing. Open discourse is being replaced by ideological bullying and the quelling of questioning, and this is a threat to a core value of higher education.
While the administration and my faculty colleagues at Sarah Lawrence did not support my right to free speech and academic freedom and the College's students are understandably afraid to speak when the school threw speech protections under the bus, I hope my narrative can serve as a warning that our institutions of higher education are close to a crisis that we must avoid: viewpoint diversity dies when we cannot challenge others and we are bullied into silence and conformity.