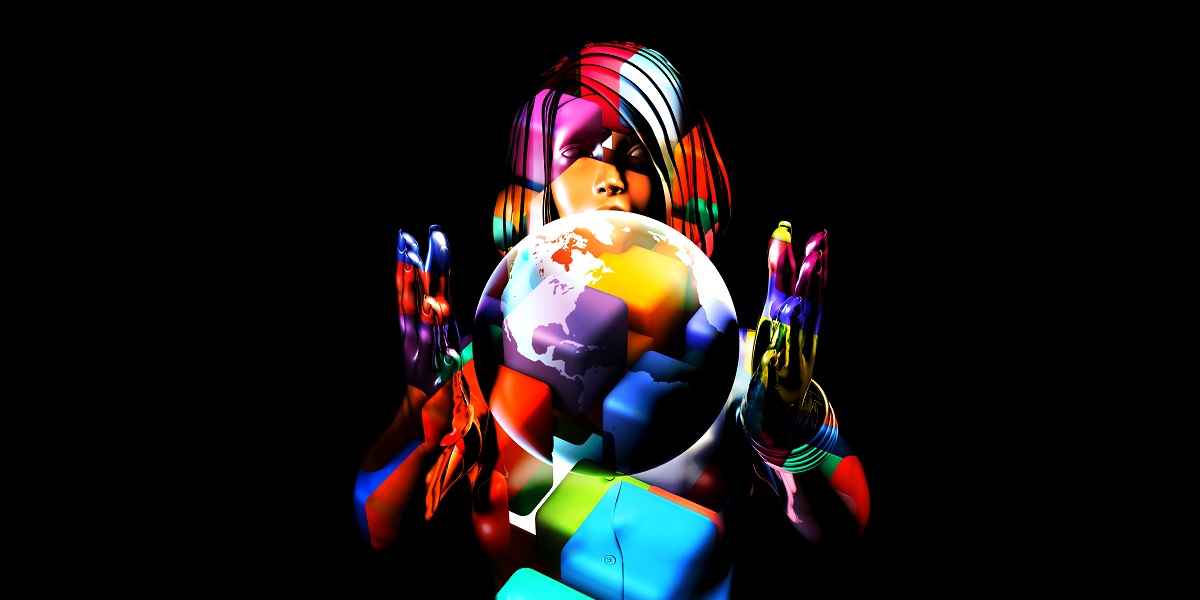 At this point in time, the word diversity is spoken with such pedestrian calm that people forget that it used to have an edgy import.  Not that many years ago, "diversity" meant the introduction of women and minorities into academic jobs and the academic curriculum—as it does now. But back then, that introduction was cast as exhilarating, adventuresome, innovative, revolutionary, and inspiring.
It was asserted that 'The Dead White Males' on the syllabus were stale and unchanging. Old white males on the faculty were "deadwood" and "dinosaurs." Women and minorities would bring fresh ideas and overlooked human experience to the scene. Moreover, they would charm non-white male students, those historically disadvantaged youths seeing someone like them at the podium and surmising that higher education was, indeed, for them, too.
Sometimes, the diversiphiles spoke downright epistemologically, claiming that non-white males in the teaching ranks would deliver entirely new "ways of knowing" to academic practice. The High Theory ventures of the 1970s—Derridean deconstruction, Lacanian psychoanalysis, reader-response theory—would find their completion in these rising apostles of "difference."
[Diversity's Worst Failure–the Faculty]
Well, that kind of thrill is gone, but diversity hasn't lost its institutional power. Intellectually, it's a bore, but the search for more women and minorities to fill positions has only become more desperate and more binding. It's all bureaucratic now. Diversity isn't a scholarly issue, it isn't a concept or theory, and it isn't up for debate. Academics lost interest in discussing it back in the 00s, I would say, and that old slogan "Celebrate Diversity" barely draws a nod from even earnest campus liberals. No, in 2019, diversity is just a management practice, like the handling of Federal funding and quest for alumni dollars.
But it's a thriving practice. Just look at the salaries.
At the University of Iowa in 2018, the interim vice president for diversity pulled in $284,350.
At Cal State-Los Angeles, the head of the office of diversity drew $201,595.
The chief diversity officer at the University of Florida makes $198,038 base plus $80,889 in "auxiliaries."
The vice provost for equity and inclusion at the University of Michigan has a gross income of $407,653.
Gross pay in 2017 for UCLA's vice chancellor of equity and diversity: $383,778.
Salary for vice-chancellor of equity and diversity at Berkeley: $221,453.
You can track down these numbers for university leaders at all public institutions by searching state databases. (I don't give links because I don't want the personnel information to be personal. It's a system.) They show clearly how far administrative bloat has afflicted higher education—and become the center of diversity thinking on the campus.
[Hating White Males Is Not a Curriculum]
A few years ago, Heather Macdonald reported on the hiring of a diversity dean at the University of California-San Diego. The bare circumstances of the hire's recruitment were this:
Linda Greene, a diversity bureaucrat and law professor from the University of Wisconsin-Madison, will pull in $250,000 a year in regular salary, but that's just the beginning: she'll receive both a relocation allowance of $60,000 and 100 percent reimbursement of all moving expenses, a temporary housing allowance of $13,500, two fully paid house-hunting trips for two to the San Diego area, and reimbursement for all business visits to the campus before her start date in January 2013.
Compare that to what the pioneers of diversity get—that is, the leftist professors in the humanities—and you see how far diversity has devolved from an idea to an office. The professors teach diverse writers and artists and thinkers, and they pledge to hire more minorities, but they find fewer and fewer students enrolling in their classes, and they often hear of program cuts happening at schools across the country.
Meanwhile, those offices of equity, diversity, and inclusion keep growing and growing. Little Amherst College has an Office of Diversity & Inclusion that lists fully 19 people on its "Meet Us" page. The Office of Vice Provost for Educational Equity at Penn State, which "is charged with fostering diversity and inclusion at Penn State and creating a climate of diversity, equity, and inclusion throughout the University's faculty, staff, leadership, and student body" lists 66 (!) people in its staff directory. In her City Journal article from 2012, Macdonald warned of a "massive diversity bureaucracy," which has indeed pressed ahead with nary a peep of grumbling from professors who otherwise mistrust meddling administrators and rich institutions.
One wonders if any of the cutting-edge professors in the first years of multiculturalism in the curriculum and diversity in the personnel realized that their outlook would eventually congeal into an administrative project entirely beyond the purview of the faculty. Or that an administrative office would require more and more money and resources that could have been used by the departments to support instruction and recruitment, and whose leader would earn four to five times the compensation that the average humanities teacher would make.
[Word by Word, SJW's Are Changing America]
They didn't foresee it, but the result was inevitable. Diversity never was a substantive insight. It never had much conceptual content. At the bottom, It was always an identification and valuation of people and groups, which is an administrative matter, not a reflective one. We don't need professors to envision and produce diversity. Bureaucrats can do it all by themselves and get paid a whole lot of money for doing so.