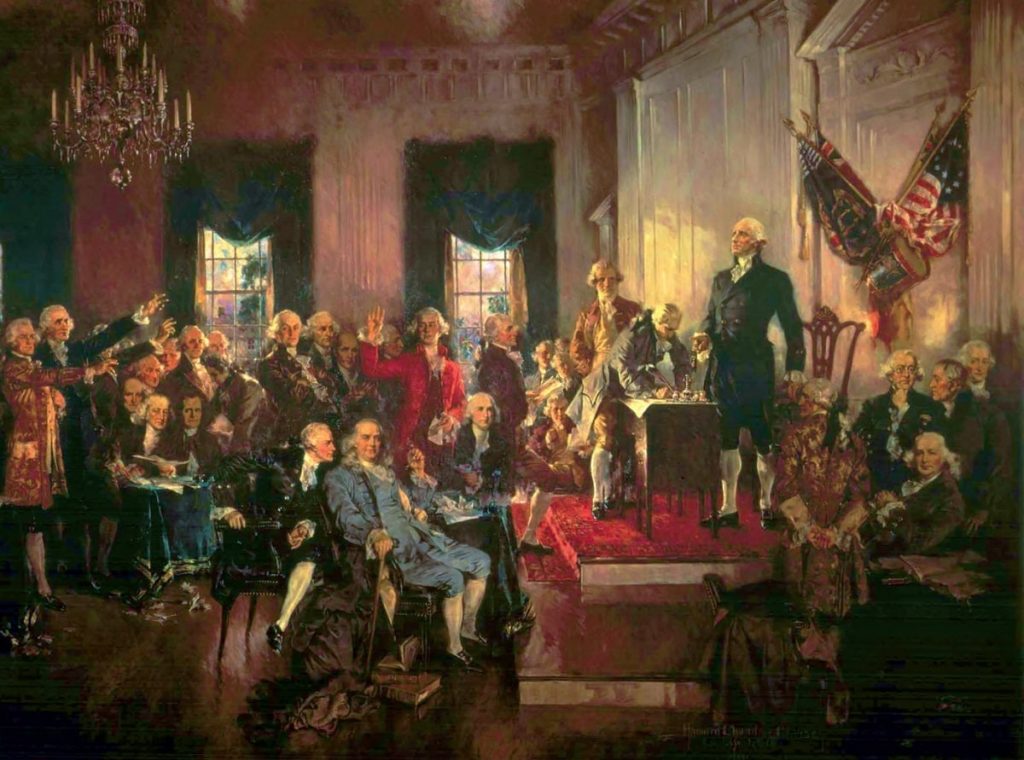 On August 18, the Sunday New York Times included a section, The 1619 Project. It announced a goal unusual in journalism, reframing American history, "making explicit how slavery is the foundation on which this country is built."
The Times seemed to imagine that all the protestors were far-right conservatives, but one that caught our eye was a piece on Reason by Timothy Sandefur. He credited The Times with producing some fine articles but took them to task for including a persistently off-key theme: That slavery "is the country's very origin," that slavery is the source of "nearly everything that has truly made America exceptional" and in the words of one of The Times writers,  the founder "used racist ideology" at the nation's founding.
For one thing, Sandefur says, the idea that the white men who wrote the Declaration of Independence did not believe its words applied to black people is simply false. John Adams, James Madison, George Washington, Thomas Jefferson, and others said at the time that the doctrine of equality rendered slavery anathema. Jefferson also wrote that he considered blacks inferior to whites, but he thought that was irrelevant to the question of slavery's morality. "Whatever be their degree of talent," Jefferson wrote, "is not measure of their rights."
Since the Times sets the agenda for so much of the media, the publication's ahistorical reporting will rattle through the culture for months and probably years to come. Children will have a skewed view of American history, which will be difficult to reconcile with the scholarly work of historians.
At a time when huge openings for blacks and minorities are evident, the Times wants to once again reinforce the victim status of these groups as oppressed minorities. the Times is not the only institution pushing minority oppression and white privilege as an ongoing societal truth. Public schools are now introducing required classes in "ethnic studies" for grade K-12 that reinforce the focus on oppression.
Of course, where's there's oppression, there are villains. In this case, white people with "white privilege."  What the Times is really saying is that the game is still really fixed against black people. From a black point of view, it's not just "look what they did to us"; it's "here's what they're doing to us."