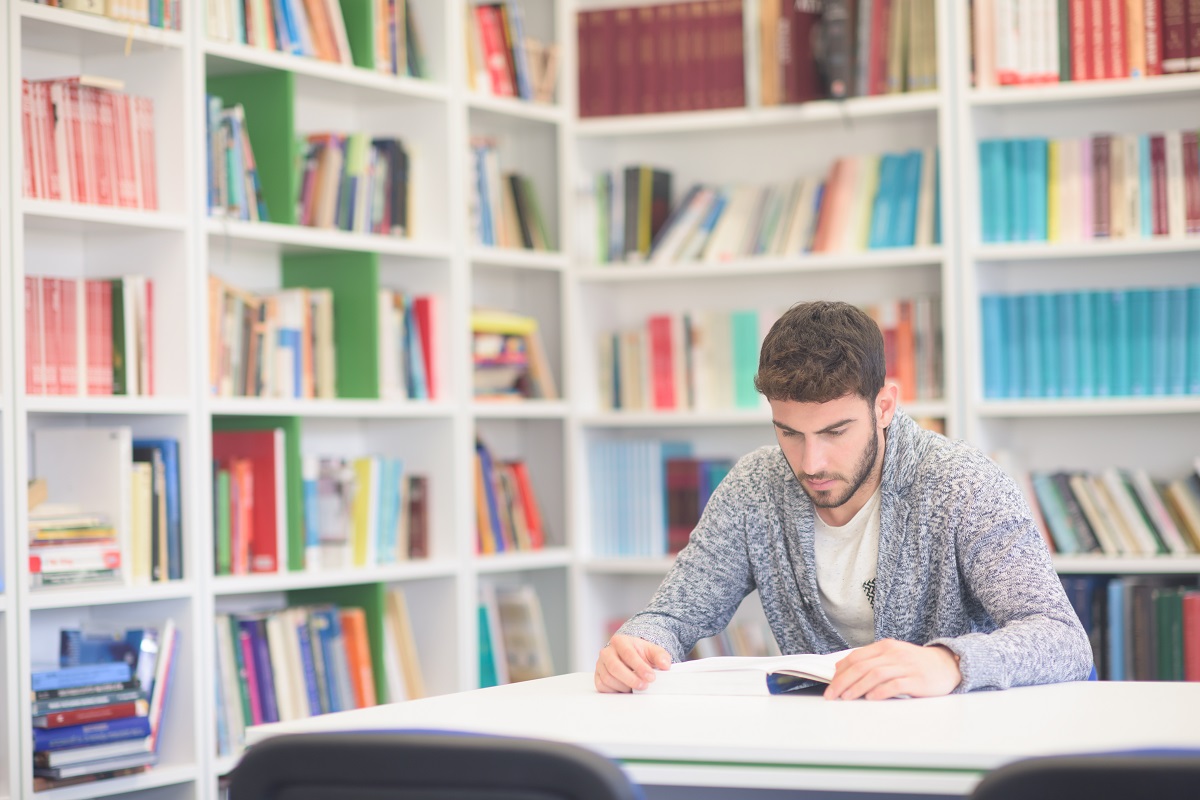 Science magazine recently studied eight science disciplines at 50 select universities, tabulating the ones that include Graduate Record Examinations (GRE) as an application requirement. In 2018, 44 percent of molecular biology programs had stopped asking for GRE scores, and the study predicted the rate would pass 50 percent in the following year's applications. In the fields of neuroscience and ecology, around one-third of the departments dropped the GRE from 2016-2018, with more to come this year.
Earlier this month, insidehighered.com reported that 14 departments at Princeton and 24 at Brown had done the same thing. History at Yale, English at Cornell and Harvard, and philosophy at Penn, it added, had already decided to skip the GRE.
[Columbia Adds Multiculturalism to Core Curriculum]
It's been a long time coming, and you could sense in recent years increasing momentum to scrap the test. Humanities departments need to attract more applicants and removing any daunting hurdle that they can helps accomplish that goal. The GRE also poses a big diversity problem. The racial achievement gap is massive, as it is for every standardized test. If we want more African Americans in the admissions pool (which is usually all that racial diversity means), we must eliminate the elements that make them look inferior. Academics won't admit that the racial gap motivates their decision to drop the GRE, but if African Americans score as well as or better than whites on the exam, academics would praise it to the skies.
It's a done deal, though. The racial gap makes the test hard to defend in departments that are constantly pressured to make their entering classes less white. I can't imagine any of these departments reversing their policy any time soon. Once a requirement of this kind is eliminated, it rarely returns.
There is also the competition factor. If Harvard makes a move, and Princeton follows, the admissions officers at all the elite schools pay close attention. Deans at Penn and Yale wonder what competitive advantage follows from losing the GRE. "What do they know that we don't?" If a process without a GRE secures a few more students of color in the mix, the officers grow especially anxious. Better to go with the trend. There is little risk of being a copycat in the higher ed bureaucracy. The GRE is doomed.
I regret its disappearance, though, and not only because I served for ten years on the GRE Literature committee, crafting and revising with four other professors the questions on that superb test of literary historical knowledge and literary reading comprehension. It's more than that. You see, I owe my professional career to the GRE. If the graduate program I attended hadn't required the GRE as part of the application, I never would have been admitted. A rejection would have sent me into the world scrambling to find a job in another field right after graduation.
[Hating White Males Is Not a Curriculum]
I was an up-and-down student in college, and not much better in high school. I left Torrey Pines High in north San Diego County with a 3.1-grade point average, not even a B+. Still, in 1977 you could get into the UC system with a B average and decent SAT scores, though my initial grades at UCLA suggest maybe I shouldn't have been admitted. I had a few Ds in my first year and Cs in my second year. Sometimes I couldn't keep up, sometimes I was bored and gave up, sometimes I was hungover. Only in my third year did I settle down and focus on one field, English.
It wasn't a career move; I had no idea where an English degree would lead. I just liked to read — it was something I could do. In my last two years (I took five years and two summer schools to finish), I plunged into the major, which at UCLA was an old-fashioned course of generalist coverage from Beowulf to Virginia Woolf. The Norton Anthology of English Literature was the foundational text. Theory and "culture" courses were few.
One of my elderly teachers had labored for decades editing the collected works of John Dryden. An old Medievalist teacher spoke of Chaucer with a warm smile as if he were a lovable comic genius on the Ed Sullivan Show. You didn't have to worry about Foucault and Lacan. You just had to learn your literature, fill in the historical gaps, know the full story from Spenser to Shakespeare, Donne, Milton, Pope, Gray, Blake, and the rest.
I didn't realize it at the time, but I was getting the perfect training for the GRE subject test. In my senior year, I was enamored with deconstruction but had to take courses in basic readings in Restoration and Eighteenth-Century Literature, Romanticism, and Milton. I had five courses in Italian, too, a year of French on top of five years of French in Jr. High and high school. I took them on as personal training. I wasn't thinking about graduate school and a career. I just wanted to become well-read—that, and to keep experiencing what I experienced when I read Karamazov, the Duino Elegies, and "La Jeune Parque."
[The Overthrow of the Great Books]
When my last year began, I had no practical ambition except to keep going, to keep reading and reading. I lived in a dump, a one-room apartment in a tenement house with no kitchen and a shower room down the hall, three of us crowded together, one sleeping on the floor. We got our meals at a sorority, where we worked in the dining room serving the women and cleaning up afterward. I had no money for clothes or books, but I didn't care. All that mattered was getting through Gulliver and The Prelude.
I needed a few more years of this, which is why I applied to graduate school—not for a job but to stay with the reading. I didn't shop around, didn't think about institutional prestige, and knew nothing about the Modern Language Association. The idea of delivering a paper at a conference was as far off as aliens on Mars. Nobody offered advice, not parents or mentors. No one in my family had any professional experience with the humanities, and in a department with 1700 undergraduates, you barely got to know any teachers. I didn't apply anywhere else, only UCLA. It seemed the smoothest way to continue the plan.
I grabbed an application packet from the department advisor, scheduled and took the GRE, asked a few profs to write letters (they hardly recognized me, but I think I did earn an A or A- from them), and turned in the packet. I don't recall what I wrote in the statement of intent.
Weeks passed, Winter Quarter slid into Spring Quarter, and I still hadn't heard anything. I stopped by the advisor's office one afternoon and meekly asked her if grad decisions had been made. "Yes," she said. I paused and told her I hadn't heard (mail was sketchy at the tenement). She pulled out a thick folder, asked my name, and thumbed through the pages. She stopped at one point and a dark expression crossed her face. "Um, no, you weren't accepted." I nodded and got up to leave while she kept looking at the papers. "Wait," she muttered, "this was your GRE?"
"Huh?" I replied. I didn't know which score she meant.
"The literature part. You got 720?" (I'm estimating the score. All I remember is exceeding 700.)
"I think so, yeah," I answered.
"Let me look into this," she concluded. "Stop by in a few days."
I left half-hopeful and a little embarrassed. I gathered that my grades and letters weren't up to the standard, but my GRE scores were. If I did get in, it would be because the test saved me, along with the departmental administrator, a long-serving woman named Adele Butterfield. The following week I stepped into her office, and she informed me that the admissions committee had reviewed my application again and agreed to offer me conditional admission. I wouldn't go directly into the Ph.D. track, only the master's degree. Once I completed the MA, I would have to reapply to the doctoral program and wait for approval. Furthermore, if I didn't attain a certain grade point average in the coming Fall Quarter, I would be dropped immediately from the master's degree.
"Do you want it?" she asked.
"Yes, ma'am," I replied.
I was elated. The stipulations didn't hurt my ego at all. I had a stack of books to read, and now I had a place to do it.
In my case, the GRE did what the SAT was created to do a century ago: identify candidates with some potential that the other elements of the application overlooked. Some kids screw up in college and graduate with one or two poor semesters or quarters. They have a weak GPA relative to the straight and true kids in the applicant pool. Others are too shy and modest to form relationships with professors and secure top recommendations. The GRE is a way for them to demonstrate readiness for the next level. Why would schools not want to have this information?