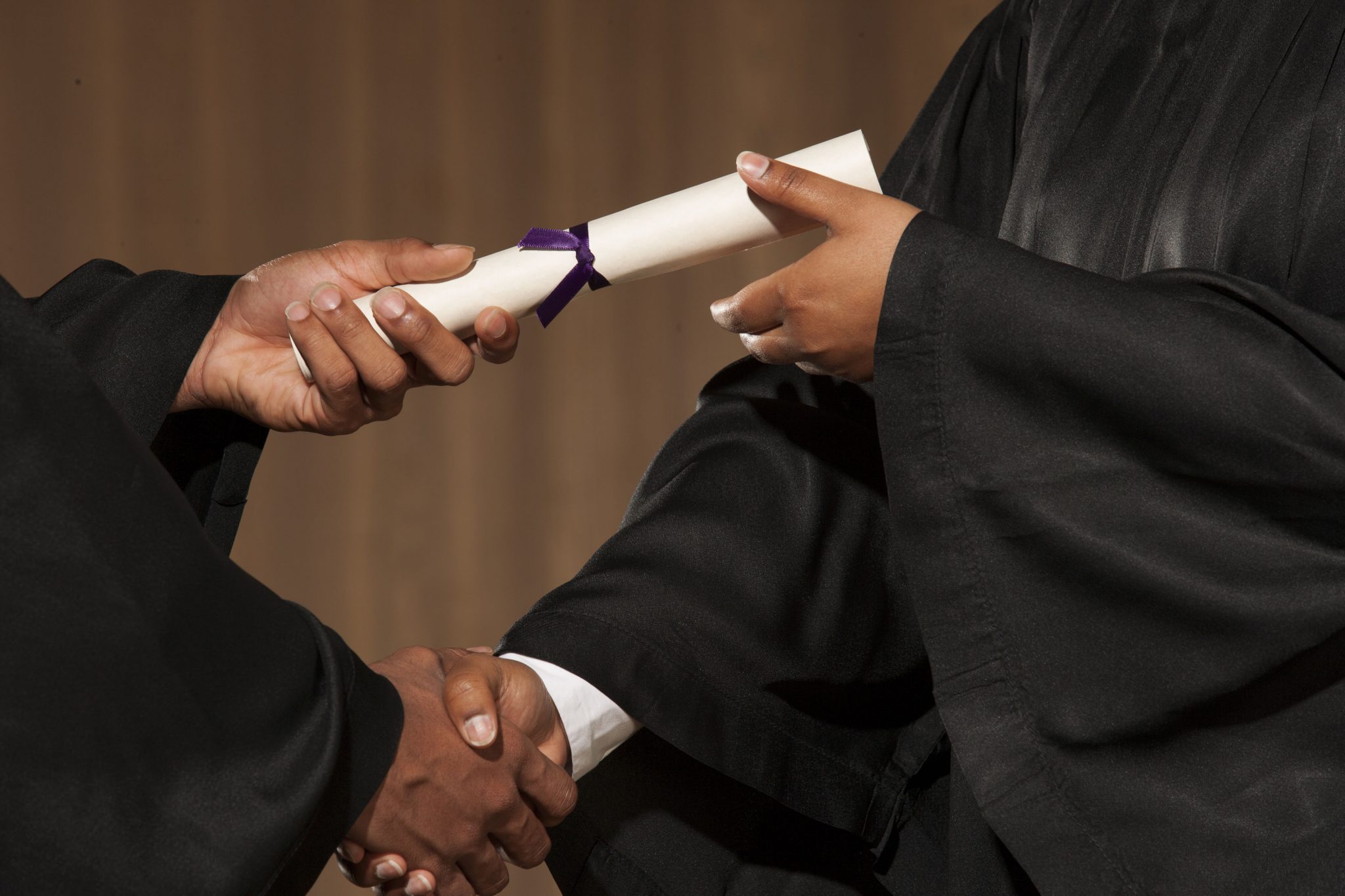 New U.S. Department of Education data show that the number of postsecondary educational institutions in the U.S. declined 15 percent (from 7,234 to 6,138) between the 2012-3 and 2018-19 academic years, with fully one-third of the decline in the last year. In the past two years, total undergraduate enrollment has fallen by 627,000, more than four percent. Observers such as Clayton Christensen of the Harvard Business School predict an accelerated demise of more schools in coming years.
However, some "contrarian universities" flout prevailing norms, behaving radically different than others, and are surviving, even thriving, in an increasingly inhospitable environment.
Hillsdale College is a Michigan liberal arts school serving about 1,500 undergraduate and graduate students at its campus, and now planning graduate-level study from its Washington, D.C. based outpost, the Kirby Center for Constitutional Studies and Citizenship. Hillsdale pioneered admitting women and blacks after its founding in 1844 but is known today for refusing to accept any federal or state money. It is, therefore, free of many federal mandates, even including requirements to report data on its students, finances, etc., to the Department of Education. It is fiercely committed to free expression. The college tells its students "you may assert and defend any argument you conceive, as long as you do so in a way that is civil, academic, and conducive to thought and deliberation…."
Hillsdale offers a traditional liberal arts education emphasizing the classics, some required science training, and understanding the U.S. constitutional framework within a non-denominational Christian tradition –it just dedicated a $30 million chapel. At a time when most campuses are overwhelmingly leftish, Hillsdale is proudly conservative –the biggest ideological contretemps are often between conservatives and libertarians. It even has the personal library of important Austrian economist Ludwig von Mises. Over 50 years ago, the college's trustees adopted their own "declaration of independence" from governmental regulation in the wake of growing federal regulatory efforts in areas like affirmative action, a tradition continued under longtime president Larry Arnn.
Because of its consistent adherence to principles and reputation for upholding traditional values, Hillsdale is flourishing, with a generous endowment. Its monthly magazine Imprimis, reprinting speeches by campus visitors and others, circulates to four million persons. Its conservative reputation attracts financial support from prominent Americans with no Hillsdale ties: television personality Pat Sajak (Wheel of Fortune) is the trustee chairman.
Berea College is about the same size as Hillsdale, located in Kentucky, in southern Appalachia. Jackson County, adjacent to Berea, had a 2017 poverty rate of over 31%, more than double the national average. Founded as an integrated southern school before the civil war, for decades Berea fought local harassment and state laws to allow blacks to study on its campus. While many colleges have students coming largely from affluent families, Berea accepts students only from households with low to modest incomes—over 80% receive Pell Grants.
Berea's biggest claim to fame: its students pay essentially nothing to go to school there, although all of them must work on campus at least 10 hours weekly – cutting grass, serving food, putting out the school newspaper, etc., for very low wages. Deviating sharply from most schools using gifts to vastly increase the size of the administrative staff, build extravagant buildings or pay high salaries, Berea has dedicated itself to remaining affordable for low-income people. Despite relatively impoverished students and location in a low-income region, grateful alumni and other Americans have showered it with gifts. Its endowment of about $1.2 billion is an extraordinary $750,000 per student, enough to allow it to charge low tuition and give students scholarships that, along with federal aid, cover costs. Indeed, it took a special provision to exclude it from the federal endowment tax targeting wealthy schools favored by affluent students and their families.
Purdue University
Since becoming president at the beginning of 2013, Mitch Daniels has made Purdue a real innovator. He has frozen tuition fees for seven years by making that a primary goal, ruthlessly cutting unnecessary expenses, trimming administrative bloat, and admitting more high tuition out-of-state students. To extend the school's outreach, he bought the on-line business of for-profit Kaplan higher education for one dollar, creating Purdue Global. He has initiated an Income Share Agreement program, whereby some students do not have to borrow so much for college, instead agreeing to pay a percent of postgraduate income to Purdue.
Purdue pioneered with Gallup in surveying graduates on their college experiences. It was an early innovator in achieving dramatically reduced textbook costs. The school seems to be flourishing, with record enrollments. Are there any downsides? Its football team is only so-so this year.
Southern New Hampshire University
Founded as a for-profit school in the 1930s, this school converted to non-profit status in the late 1960s. The school was struggling financially when Paul LeBlanc became president in 2003, having little endowment and sagging enrollments. LeBlanc decided to aggressively expand on-line education, charging fees somewhat lower than many for-profit competitors. His efforts were so successful (with on-line enrollments approaching 100,000) that the school has earned healthy surpluses enabling it to expand its traditional residential campus substantially-now nearly 4,000 students attend. Southern New Hampshire is an open admissions school, accepting nearly everyone with a high school diploma or GED certification.
In saving the school, President LeBlanc flouted some academic conventions. SNHU has a small army of part-time adjunct instructors who do most of the teaching of the 95 percent of students studying online, and, like others in that competitive space, he spends copious resources on aggressive marketing. Yet, if the U.S. Department of Education data are accurate, the average earnings of SNHU students after attending exceed $45,000, much more than many other open admissions schools.