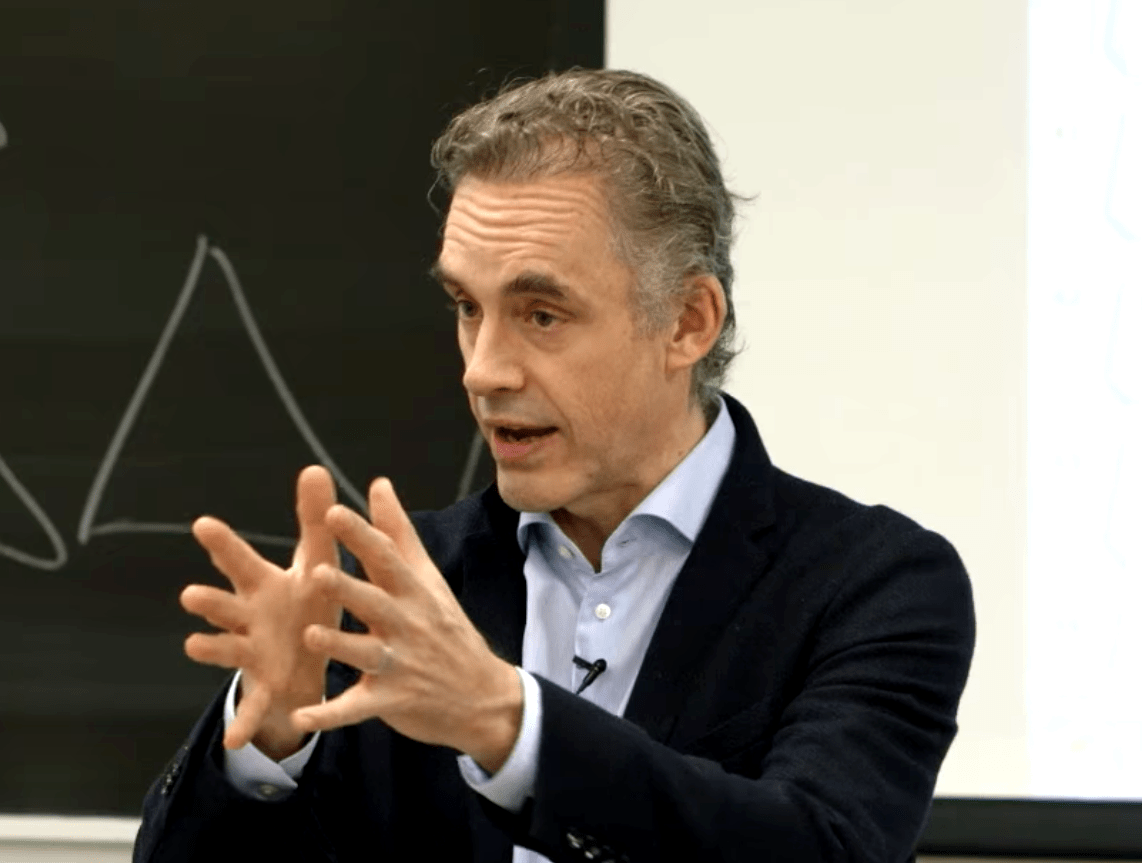 The news that Jordan Peterson has entered an addiction facility in Russia is no surprise to those of us who have watched the interviews, discussions, and debates for the last four years.
The immediate cause is his dependence on an anti-anxiety medication, but it is certainly the case that since 2016 an army of students, activists, journalists, and liberal professors have poured over him the kind of contempt that the rest of us can barely imagine undergoing. The irritants have been overwhelming.
We have seen him accosted by protesting students who charged him with inspiring Nazis; treated by journalists as a hidebound clod; smeared him as a "mean, mad white man" before a live crowd by a media personality/professor; and belittled in a long profile in the New York Times by a young reporter he allowed into his home. Those occasions were infuriating to anyone who wanted to hear what Peterson had to say. To be the object of them had to have been impossible.
The "mad white man" remark came from Michael Eric Dyson of Georgetown University and MSNBC, who, in his blustering way, accused Peterson of failing to appreciate the sufferings of people not like himself. It happened in one of the Munk Debates when Dyson told Peterson in hortatory tones that he must learn to listen, pressing that word as a command.
Imagine what it must have been like to hear this rambling lecturer instruct him in the art of listening. If you have seen Professor Dyson on TV, you know that he prefers talking to listening, and when he hears a contrary opinion, he rushes to shut it down. Peterson, on the other hand, is a clinical psychologist. Not only does he patiently wait while others speak their thoughts, but he has logged thousands of hours with mental patients and troubled souls. They have come from all walks of life and represented every demographic and every mental health problem. His training and his daily labor ask him to listen to them, to consider their experience and suspend his own.
When Peterson heard Dyson's exhortation in the debate, he was already so annoyed by the "mean, mad white man" remark that he didn't think to cite his very profession in response. The whole idea of "you-don't-listen" may have struck him as so absurd that he couldn't come up with a ready reply. "How can someone so misconstrue who I am?" he must have thought.
This misconstruction of who he is, what he thinks, and what he says, however, has been a regular feature of Peterson's life ever since he declared against the pronoun police in 2016. Gender multiplicity was on a rollback then, and the activists weren't about to let a Toronto professor block their progress. They didn't want to debate the issue; they aimed to rid the world of objectors. Peterson had a special resistance to totalitarianism long before the gender militants came along, and he saw in them the familiar tactics of intimidation, mobbing, guilt trips, shunning, and expulsion. He wouldn't comply, and for his failure to bow, the activists had to go to work. That didn't mean arguing with him. It meant characterizing him.
The subsequent years have seen exactly that: a steady characterization of Peterson as this and that and that. He considers patriarchy a historical fabrication, and so he's a sexist. He thinks white privilege is bunk, and so he gives license to racists. He rejects gender fluidity, so he's a transphobe. The crowds at his lectures, the best-selling book, the million-times-downloaded videos . . . they have only made the task of characterization more urgent.
Hence, in the famous interview with Cathy Newman, Peterson had to sit and observe her twist his words into patent nonsense ("So, what you're saying is . . ."). The Forward published a profile of Peterson with the title, "Is Jordan Peterson Enabling Jew Hatred?" and had a photo of Peterson juxtaposed to a photo of Hitler.
British GQ sent a young feminist to interview Peterson, but it wasn't an interview. Instead, it was a series of insinuations from a journalist who, as she said in the conversation, attributes the rise of Donald Trump to all those Americans who couldn't handle a black man in the White House. At one point, when she raised his obligation to disavow the alt-right, he replied, "I'm extraordinarily sick and tired of this particular accusation-slash-line of questioning." But he stayed with her till the end.
In another interview with The Economist, when Peterson states that females go after others more often through vicious gossip than men do, and she doubts what he's saying, and replies: "Where is that data on innuendo and gossip?" the snide tone in her voice revealing that she doesn't believe it exists.
"There's a whole literature on that," he says, but she doesn't accept it: "Just to be clear, you think that is predominantly a female modus operandi."
"It's not that I think it," he snorts. "It's that the clinical literature indicates that . . . I'm not making this up!"
To have to repeat over and over, "I am not what you think I am," and, "That's not what I said," is a sorry existence. Conservatives who live and work in liberal enclaves feel the pressure all the time, but Peterson has undergone it to the thousandth degree. Watch this smug Millennial from VICE sit down for 20 minutes with Peterson
Don't bother with the actual words the interview speaks. Look at his demeanor, the expression on his face, the sly smile, and bemused condescension. All of it communicates a fixed impression of superiority. The man opposite our interviewer is clearly undeserving of anything better, he seems to say. Peterson's replies won't make a dent in that verdict, either. What Peterson will argue will not change what he is, not in the eyes of our 21st-century journalist: a wayward, backward figure. You can tell that Peterson recognizes the game his antagonist is playing, but he lets it go on. In fact, I don't know of any occasion in which Peterson has walked out of an interview or an event.
As the months passed, though, it had to take a toll on him. Fame can send people into a tailspin, and this kind of fame, especially so. Peterson has hundreds of thousands of fans around the world, and they have brought him wealth and renown. He also has hundreds of thousands of enemies, and many of them work in the media. The fans love him for what he says and writes, and for the conviction he adds to it. The enemies hate him for what he is. They put him ever on the defensive. He must prove his innocence, and he can't. In their company, the issues aren't salient; he must justify himself. Worse, he must justify himself to people who will never believe that he is justified.
It's exhausting; it's exasperating. The people who have challenged Peterson to explain himself, and who then mangle his explanations, seem altogether secure in their position. They have big institutions and left/liberal culture behind them. They will leave the interview unchanged. Peterson, meanwhile, walks away, irritated and uncertain.
I am not sure that these episodes played a large role in his collapse, along with the illnesses in his family and the fatigue of nonstop travel and the medications. But this set-up, crafted by an academia/media juggernaut that demands fealty to dogmas about patriarchy, racism, and gender fluidity, is a unique type of pain. It is dispiriting to sit down with someone for the first time and read in his eyes dislike. It's singularly frustrating to realize that nothing you say will lift the cloud over your head. And then to maintain your politeness . . . well, Peterson deserves a rest.