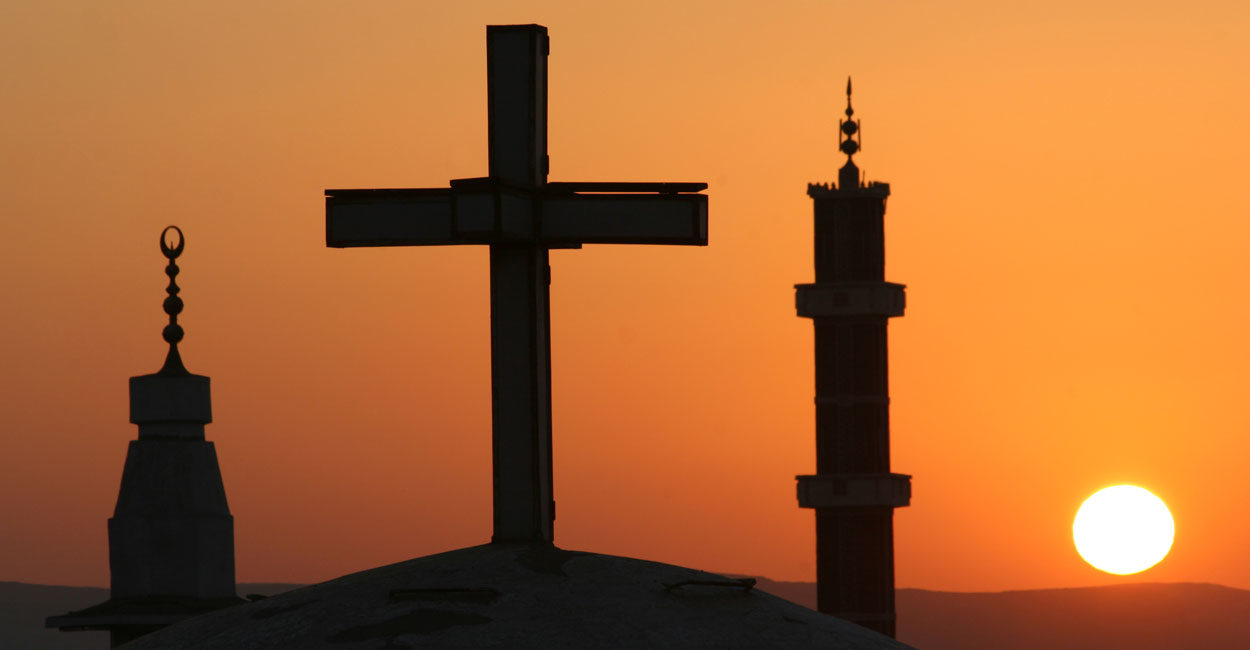 Less than a decade after the Supreme Court issued its 2012 ruling in Hosanna-Tabor Evangelical Lutheran Church and School vs. Equal Employment Opportunity Commission, giving religious organizations wide latitude in selecting their employees, the Court has agreed to review yet again whether two Catholic K-12 schools should be able to hire and fire their own teachers.
The two new cases slated for deliberations this session involve two female California Catholic school teachers—both teaching fifth grade—who sued their employers after their contracts were not renewed. In St. James School vs. Biel, and Our Lady of Guadalupe School vs. Morrisey-Berru, a lower District court applied Hosanna-Tabor and ruled in favor of each of the schools' decisions to terminate the contracts of the two teachers. But the notorious 9th Circuit U. S. Court of Appeals reversed both of those decisions—claiming that "a ministerial title or religious credentials" was required to merit First Amendment protection. On December 18, 2019, the Supreme court agreed to review the 9th Circuit decision and consolidate the two cases.
Central to the deliberations will be whether a teacher in a religious school is performing religious or "ministerial" functions. In Hosanna-Tabor, the Supreme Court deferred to the religious organization's own good-faith belief as to whether a function is "religious." The 9th Circuit refused to allow this, claiming that the "district court erred in concluding that Morrissey-Berru was a 'minister' for purposes of the ministerial exception." The 9th Circuit justices have chosen a more narrow definition of "ministerial function," claiming that: "unlike the employee in Hosanna-Tabor, Morrissey-Berru's formal title of 'teacher' was secular…Morrissey-Berru also did not hold herself out to the public as a religious leader or minister."
Yet, Morrissey-Berru was indeed performing several religious functions. She was in charge of liturgy planning for a monthly Mass, provided religious instruction, led her students in daily prayer, and directed a student performance as part of an annual Easter celebration. These are all ministerial functions. Likewise, Biel, who is now deceased—but her case continues through her estate–was required to teach religion four times each week, spending at least 200 minutes per week teaching about the Catholic faith. Biel also taught students about the sacraments of the Church, the lives of the saints, Catholic social teachings, and the purpose of Holy days of the Church. In addition, Biel taught students their prayers and led students in daily prayer and accompanied her students to a monthly Mass. As the only fifth-grade teacher at St. James, Biel was the person charged with promoting, teaching and fostering Catholic identity in the fifth graders—all ministerial functions.
In both cases, school leaders chose not to renew the contracts of the teachers. Biel, who had been hired on a one-year contract, had received poor evaluations of her classroom performance and was found to have performed "below the school's standards." Morrissey-Berru was also cited for poor performance but is claiming Age Discrimination. In Hosanna-Tabor, the Supreme Court ruled that the ministerial exemption trumps anti-discrimination laws. Writing for the majority in 2012, Chief Justice John Roberts concluded that although the enforcement of employment discrimination statutes is important, "so too is the interest of religious groups in choosing who will preach their beliefs, teach their faith, and carry out their mission."
In one of several amicus briefs filed by religious institutions on behalf of the two Catholic schools, the United States Conference of Catholic Bishops suggested that the ministerial exception is "grounded in both the Free Exercise Clause and the Establishment Clause…By focusing myopically on training and titles to determine which employees qualify as ministers, the court of appeals' judgment abridges the Catholic Church's rights—and those of many other religious groups—under both Religion Clauses."
Recognizing that the 9th District ruling jeopardizes the ability of Catholic universities to follow Church authority and preserve their religious identity, Franciscan University, a Catholic university in Steubenville, Ohio also filed an amicus brief on behalf of the Catholic schools in order to preserve the constitutional right to direct its own religious teaching and governance free from state interference, as well as the right for other religious organizations and religious institutions of learning. For a faithful Catholic university like Franciscan, "narrowing the ministerial exception so that it excludes university presidents would jeopardize the ability of Catholic universities to preserve their religious identity and create exactly the type of conflict between Church and state that the Religious Clauses aimed to avoid."
The Franciscan University amicus brief acknowledges that despite their religious functions, Catholic university presidents would likely fall beyond the scope of a narrowed ministerial exception like that held by the 9th Circuit. This would jeopardize the ability of Catholic universities to ensure that their presidents have the commitment and the personal qualities needed to preserve their religious identity: "Upholding the 9th Circuit ruling would establish a burdensome legal standard for determining when Catholic universities have the right to ensure that employees with important religious functions carry out their functions in accord with their sincerely held religious beliefs." The 9th Circuit ruling threatens all faithful religious universities.
It must be noted that this ministerial exception is contingent upon whether these religious schools can actually demonstrate that they are truly promoting the teachings of their respective faiths. While most Catholic K-12 schools can usually demonstrate that they are fulfilling religious functions, it has become much more difficult for some Catholic colleges and universities to do that. This is not the first time the state has attempted to define what a "religious institution" is.  A few years ago, the National Labor Relations Board stepped in to assess whether the employees of unionizing Catholic and Christian colleges and universities are actually contributing to the religious mission of these institutions by "performing religious functions." The National Labor Relations Board has taken it upon itself to assess whether the employees of several Catholic and Christian colleges and universities are actually contributing to the religious mission of these institutions by "performing religious functions." The NLRB knows that if the faculty upholds and advances Catholic teachings, they may be viewed by the courts as performing a religious function and would be prevented from unionizing.
On January 6, 2015, the NLRB issued a "certification of representation" allowing adjunct professors and lecturers at St. Mary's College in Moraga, California, to join the Service Employees International Union (SEIU). Later that year, adjunct faculty at St. Michael's College in Vermont voted in favor of joining the SEIU. Since then, the NLRB has been involved in labor disputes involving employees at Manhattan College, St. Xavier in Chicago, and Seattle Universities. School leaders had attempted to block unionization, claiming that such efforts posed a threat to their schools' religious character. But the NLRB has disputed that their schools were even performing a "religious function." In the Manhattan college decision, the NLRB claimed that "public representations of Manhattan College clearly demonstrate that it is not providing a religious educational environment." Ruling that Manhattan College did not qualify as a religious institution deserving of an exemption, the NLRB pointed out that although Manhattan frequently cites its Lasallian tradition in describing itself in its public documents, these references are made in "purely secular terms." Noting that Manhattan College's own admission brochure does not even include any reference to the Catholic Church or Catholicism, the NLRB issued a 26-page report which concluded that the college could not claim a religious affiliation in an effort to prevent the unionization of its employees. A similar NLRB ruling at Seattle Universities concluded that the Jesuit school "lacked substantial religious character."
While faithful schools like Franciscan University can easily demonstrate fidelity to the teachings of the Catholic Church in its mission statement, its hiring practices, its policies and its student life—all inspired by and infused with Catholic teachings—many other Catholic colleges and universities would have a difficult time demonstrating the "religious function" performed by their faculty members and administrators.
Still, most Catholic K-12 schools can still argue that they are indeed supporting the religious mission they have been entrusted to fulfill. The 9th Circuit's approach penalizes these faithful schools for exercising their fundamental theological belief in active lay participation in the mission of the Church. While laypeople employed in faithful schools may lack the formal title that the 9th Circuit views as essential to the definition of minister, they are, in fact, providing a religious function in inspiring their students and passing on the faith to the next generation. These schools have the right to determine—without state interference—who to hire and fire.