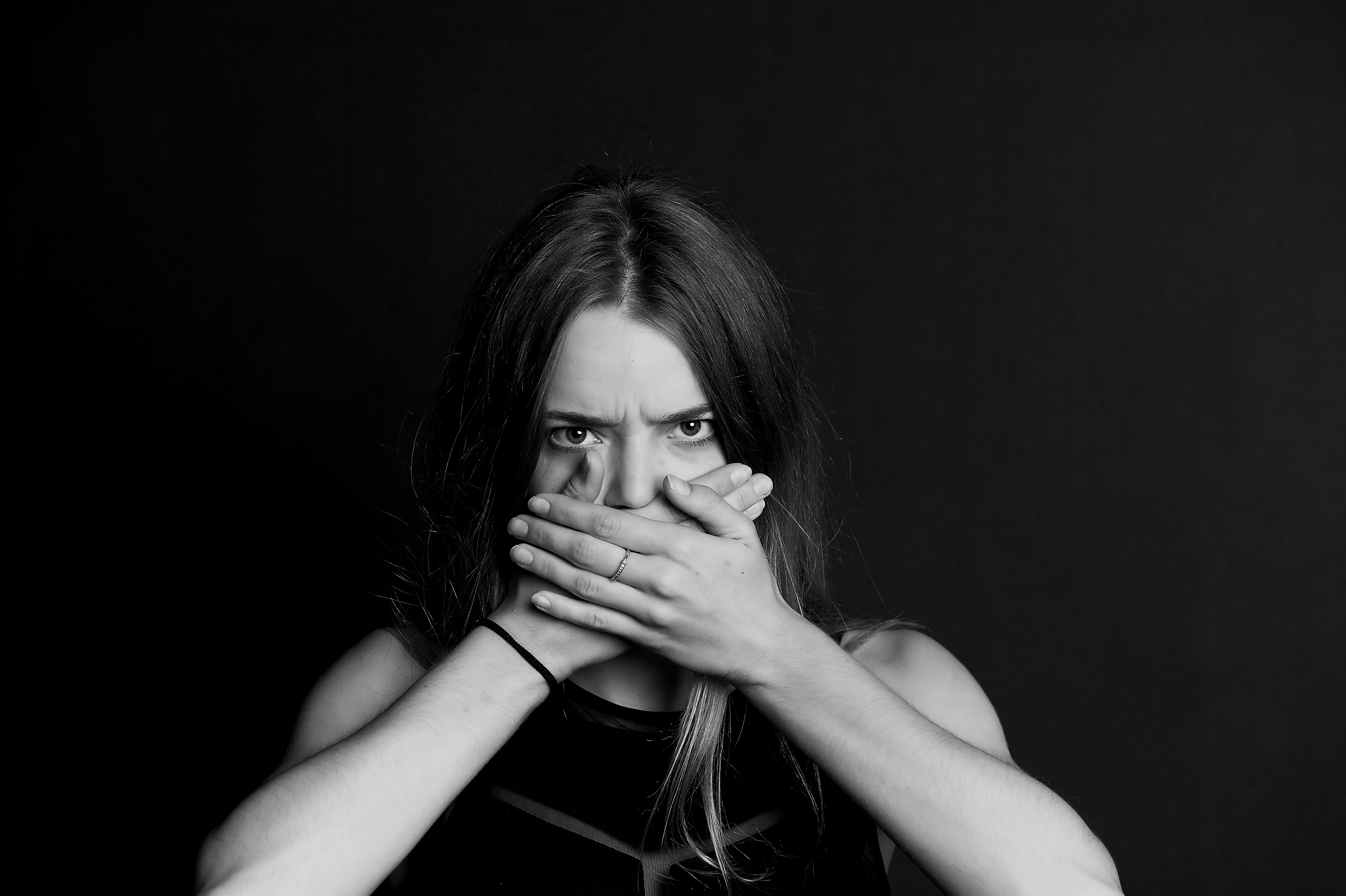 Now we know that the conquest of academia by political correctness is complete. A repressive system succeeds when the overlords of it no longer must exert any pressure. Instead, the group that is the target of the repression censors and harasses itself.
This is the finding of a study by two professors at UNC-Chapel Hill. The researchers began by issuing a questionnaire to the undergraduates at the school, 20,343 in total. They got back 1,087 completed responses. The survey asked the students how many times, in one selected class, they had kept their opinions quiet out of fear of some kind of reprisal.
As you may guess, liberal and conservative students diverged widely. More than three-quarters of liberals (77 percent) stated, "Never," while less than one-third of conservatives (32 percent) did so. Nearly one-third of conservatives (30 percent) choked down their beliefs more than five times, while only two percent of liberals did so.
['Woke' Journalists Undermine America's Newsrooms]
Those rates tally with past studies of campus climate. The next stage of the project is where it gets interesting. When the researchers asked about the source of their self-censorship, conservatives didn't fault their professors all that much. As the researchers put it in a summary of the project,
We asked students whether their course instructor 'encouraged participation from liberals and conservatives alike.' Only 2% of liberals and 11% of conservatives disagreed that the instructor did so.
If professors were ideologically intimidating, one would see higher numbers, as well as a much larger gap between liberal and conservative kids.
So, where does the censorship originate? It comes from other students. When the researchers asked respondents how their peers would react to them, the political gap returned. Fully 75 percent of conservative kids stated that their peers "would have a lower opinion of them if they expressed their sincere political views in class." Liberal students polled at only 26 percent.
The discrepancy showed up outside the classroom as well. One question asked how frequently students hear "disrespectful, inappropriate, or offensive comments" about certain groups on campus. One of the 12 groups was "political conservatives," which came up #1 by a wide margin–even among liberal students. Fully 57.1 percent of liberal respondents stated that they heard those comments about conservatives "several times per semester" or more. The next group chosen by liberals as targets of nasty remarks were "Women" as 32.4 percent. ("Men" came in a 24.6 percent, "whites" at 22 percent, and "blacks" as 19.8 percent.)
[Double Standards on Free Speech]
This is a disaster for conservative students and conservatism generally. When conservative students get hammered by a zealous leftist professor, it can inspire them to band together and strike back against a tyrannical authority. The age difference, too, can be a further inspiration.
But when the repression comes from their peers, that rebel angle is unavailable. We don't have a power imbalance. We have, instead, a college version of peer pressure and cliquishness. It lets the profs and the administration off the hook, especially when they themselves are nervous about fractious students. The students most upset by political conservatism have gone well beyond the professors and administrators in their willingness to shut conservatism down. Many college personnel loathe figures such as Charles Murray and Heather Macdonald, but they weren't leading the mobs that harassed and threatened them.
As anti-conservatism has drifted down the age ladder, it has grown more aggressive (which is, of course, to be expected). And conservative students understand the situation all too well. A professor who hates President Trump and spots one of his students in a MAGA cap while strolling through the mall isn't going to track that student down on social media and gather a digital mob against him. But a 19-year-old who hates the president and all his supporters very well might.
The bigger story here is that many young Americans have failed to learn the basics of pluralism and the First Amendment. They don't understand that higher education requires a suspension of political passions. They are too certain of their beliefs and ready to trash people who disagree. It isn't just conservative students who are in jeopardy. Higher education itself is in trouble when the individuals it is trusted to educate are set against the freedom and forbearance that are necessary to higher learning.