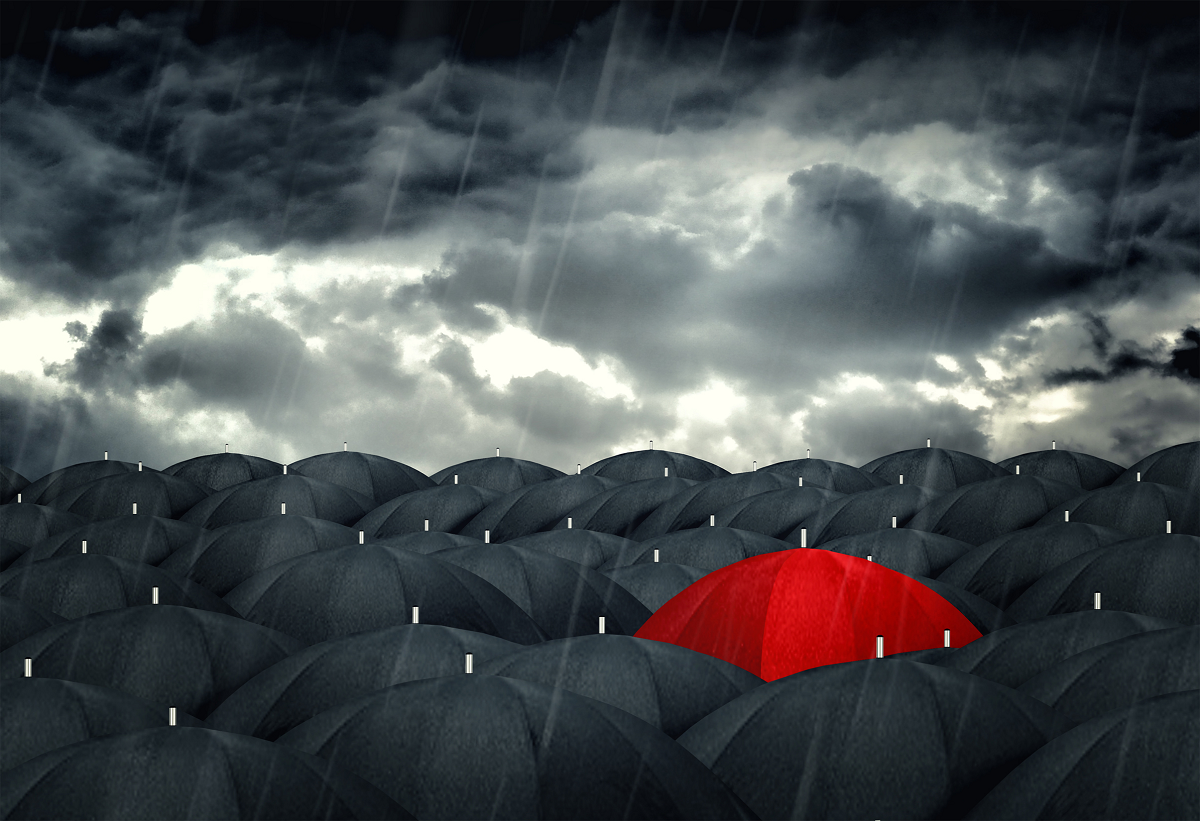 George Will's column last month on leftist bias in faculty hiring got to the heart of the practice but showed that conservatives can't do a damn thing about it. He cites the policy at the University of California of requiring all applicants in every field to submit, along with their CV and letters of recommendation, a "diversity, equity, and inclusion" statement.
As Will summarizes it, the statement should show that the applicant "has been active, and must promise to be active, in advancing the approved agenda. This process explicitly subordinates assessments of academic excellence."
Will refers to the results of job searches in eight departments in the life sciences at Berkeley as evidence of that political prioritization. The searches drew 893 applicants. Fully 679 of them were quickly tossed out precisely because they scored low on the diversity statement.  Further tests of diversity qualifications thinned the ranks of the qualified even further. This part of the screening was, once again, entirely unrelated to the candidates' specific research and teaching qualifications in the field.
[The University of Texas Succumbs to the 'Social Justice' Pandemic]
Will rightly marks this trend as a flagrant violation of academic freedom. Under the guise of benign watchwords and happy slogans, it recalls the loyalty oaths of the 1950s, which played a role in the free speech movement that originated in Berkeley in the 1960s. The diversity oath inserts ideology right into the process of peer review where it doesn't belong.
The diversiphiles can claim that diversity is a politically neutral concept all they want, but everybody knows that's not so. Leftists insist that the absence of proportionate diversity among the faculty signifies a politics always already at work and that their initiatives merely free the personnel process of longstanding discriminations.
But having witnessed the heavy-handed machinations and frank resentments of diversity officers, and having participated in coercive diversity training sessions, and having learned the fate of dissenters, even moderate liberals on campus recognize the thoroughly political motives of the programmers and policy-makers.
The diversity statement is just one more mechanism of control and surveillance, an ingenious one. It is precisely what Michel Foucault made the subject of a book that academic leftists love, Surveillir et Punir: Naissance de la prison, a mode of soft totalitarianism. As Will puts it, "The defining characteristic of totalitarian societies is not that the individual cannot participate in politics but that the individual cannot not participate." It's a trap. Leftists maintain that everything is political, and then design a system to make it so.
[When Meeting Racial Quotas Is Impossible]
The worst part of the UC's policy, which is now commonplace in higher education, is that there is no way to fight it. I wrote about the diversity statement a few months ago, noting that it makes a brilliant maneuver by shifting political correctness away from current employees of the university and toward prospective employees. That way, you don't have to fear any complaints. A tenured professor in chemistry who resists the diversity regime can become a big problem, for instance, as Jordan Peterson did in Toronto over the pronoun controversy. But applicants turned away because of their insufficient observance of diversity dogma have no recourse. They are job seekers, and they don't want to become known as troublemakers. They don't have money to mount a lawsuit, either, and Federal anti-discrimination laws won't help (partly because diversiphilia has infiltrated Federal civil rights offices).
If you can enforce diversity piety at the gatekeeping stage, then you needn't worry so much about keeping already hired faculty in line. As time goes by, professors who oppose diversity agendas grow tired, get old, and retire. They are replaced by professors who have shown at the very start that they will obey diversity codes. It's a long-term strategy, part of the long march through the institutions.
And there is another advantage to the gatekeeping tactic: it saves academic leftists from waging a battle of ideas. If PC attitudes are a prerequisite of employment, no debate needs to take place. For example, progressive professors need not justify their replacement of a US History general requirement with a diversity requirement. They now have the votes to do so; they can table the discussion, add up the ayes and nays, and move to the next reform.
['Social Justice' Ideology Is Damaging American Values]
It's an effective escape from the marketplace of ideas. George Will writes a trenchant critique of identity politics on campus that appears in dozens of newspapers across the country–so what! The Closing of the American Mind becomes a best-seller–big deal! The profs shrug and carry on knowing that hirings will continue next year just as they did last year. As I wrote in First Things, "While conservative intellectuals and activists were winning policy debates on Capitol Hill, the left focused on personnel. Conservatives won the argument; progressives seized office space."
It is for this reason that as the American public has become fully aware of leftist bias in higher education, the bias has gotten stronger since Allan Bloom's time, not weaker. Exposure of their coercive politics hasn't curbed academic leftists one bit. They are more brazen than ever. The diversity statement is a blunt demand for conformity, a party-line laid out for every aspiring educator to toe. More tactics are on the way; we may be sure.