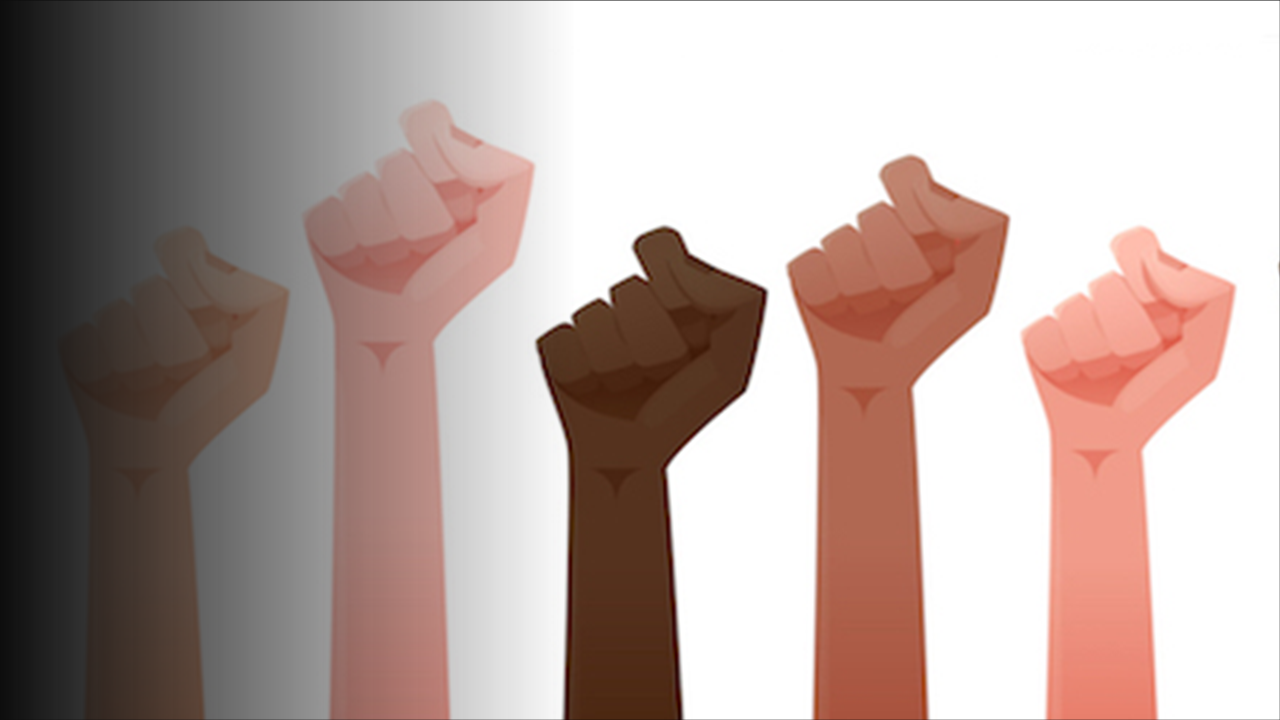 The president of Harvard University, Larry Bacow, has joined numerous other college presidents in a rush to declare how upset he is over the killing of George Floyd and lamenting how divided the country has become. Brian W. Casey, president of Colgate University, wrote to alumni to express his "horror of watching the killing of George Floyd," and his need to speak out "when silence is a form of complicity, not merely a turning of a blind eye, but a participation in the injustice we have, again, seen."
Inside Higher Ed rounded up statements from half-a-dozen more college presidents who likewise deplore the Minneapolis homicide. Duke University president Vincent Price said, "This ongoing history of structural and sustained racism is a fundamental and deeply distressing injustice, here as elsewhere," and vowed that, "Duke University will continue the work of addressing generations of racism and injustice." Martha Pollack, the president of Cornell University, said, "I want to make clear, both personally and on behalf of Cornell, that we will do all we can as a university to address this scourge of racism."
Numerous other college presidents rushed to get out statements of their own, including Eric Barron, president of Penn State, who spoke of Floyd's killing "following other recent unspeakable tragedies,' as making "clear yet again that systemic discrimination and unjust racial disparities continue to plague our country."
At some point, expressions of dismay over a killing become banal. None of these colleges has a meaningful connection to the incompetent, malevolent, or indifferent actions of the Minneapolis police officers involved in Floyd's death. Yet the college presidents feel compelled to say something. They or perhaps their PR consultants cobble together sober reassurances to their COVID-dispersed students, Zoom-bound professors, idled Title IX enforcers, and perplexed alumni that their university at least isn't shrugging off Mr. Floyd's death as just one of those things.
Outrage has been stirred.  An "incomprehensible loss" (Bacow) has befallen us. "Anger, pain, and fear" (Casey) have been unleashed. Something must be done to bring about communities that are "truly safe, supportive, and inclusive for all" (Price). Worse, this killing comes on top of the epidemic that "has profoundly disrupted the lives of people worldwide" (Bacow) and we "know it is even more challenging to support and lift each other up during this global pandemic, with the added difficulty of social distancing" (Barron).
The sameness of these declarations nullifies what little (very little) solace they might have provided. It would be a hard task for any college president to summon deep, heartfelt sorrow over Mr. Floyd's killing. Instead, the presidents are fulfilling what they take to be their public obligation to put themselves and their institutions on the side of collective responsibility for racial injustice in America. It is taken as a given that Mr. Floyd's killing was indeed a racial incident and not police misconduct or something else—a possibility raised by the odd circumstance that Mr. Floyd and Mr. Derek Chauvin, the officer who knelt on his neck, knew each other and had "worked at the same Minneapolis Latin nightclub, both part of the team responsible for keeping rowdy customers under control."
Indoctrination, Hard and Soft
The statements from the college presidents individually do not mean much, but taken as a whole, they testify to the sterile conformity among the leaders of American higher education. No one wants to be caught flatfooted by failing to acknowledge the enormity of Mr. Floyd's killing. No one dares to miss the occasion for reasserting his college's surpassing commitment to racial justice, along with his secure belief that America is a profoundly racist nation.
These are the orthodoxies of contemporary American higher education, handed down as holy truths to generations of college students. Some of them have concluded that a nation so steeped in iniquity ought to be burned down.
Antifa, Indivisible, and such terror-minded groups could hardly exist if not for the soft indoctrination of the college campus, which offers the preliminary steps towards full-scale radicalization. Fortunately, most students wear the anti-American message as a fashion that they outgrow, but for some, it becomes an identity and a religion. Even those who abandon it, however, are left with a long-term susceptibility with the cant of the left. They think words such as "social justice," "sustainability," and "structural racism" refer to the real world, and they possess little capacity to question the ideological premises embedded in such terms. In the face of the over-the-top rhetoric of the radicals, they tend to stand aside rather than confront. When the bricks fly and the Molotov cocktails explode, they still feel a chord of sympathy, as if to say: "Their methods are extreme, but after all, they are fighting against oppression and for social justice."
College presidents have something to do with this self-destructive liberalism. In a way, they invented it in the 1960s. When Yale president Kingman Brewster conceded virtually every demand to the Black Students at Yale (BSAY)—a black studies program a cultural center, a voice in the recruitment of black students—he unleashed the force of neo-segregation in American higher education, which spread like wildfire (or COVID-19 through a nursing home). This story is presented in minute detail in the National Association of Scholars' study, Separate but Equal, Again. When Cornell's administrators caved in the confrontation with the armed black protesters who occupied Willard Straight Hall in April 1969, virtually every college president got the message: give the black students whatever they want.
The preemptive concessions didn't work at Yale, Cornell, or anywhere else. They simply established the ruts in which American higher education has traveled ever since. If the black students collectively pose a grievance at a particular college, the college president will do everything in his power to meet it with concessions. This does little or no educational good for the students who protest or the students who follow after them to an ever more re-segregated campus, but power is its own reward. And that pursuit of power as a goal in its own right lies at the center of all of today's identity group maneuvering.
The myriad George Floyd statements by college presidents are one more milestone in the preemptive surrender of colleges to the logic of this power politics. The black students aren't on campus to protest right now, but it is better to be prepared by "doing the right thing" before your office gets occupied. Moreover, the permanent encampment of marginally employed hard-core radicals, most of them white, is always ready to rumble.
Convergence
The situation these college presidents face is a combination of racial grievance which is momentarily fixed on the killing of George Floyd; the florid hatred of President Trump that grows luxuriously on campus; the ever-recycled always-ripe anarchism of the SDS/Weather Underground/Occupy Wall Street/Antifa radicals; and the bursting-at-the-seams frustration of the COVD-19 shutdown. That's a highly toxic brew, and no wonder college presidents are trying to vaccinate themselves against it.
Higher education is also facing a financial crisis of untold proportions. Shutting down campuses and sending the students away to finish their courses online has cracked the basic business model of American higher education. No one knows what will happen this fall or next spring, except that substantially fewer students will enroll, and those that do are going to be shortchanged much of the "college experience." Some colleges will close for good within a year; beyond that, everything will depend on deep cuts in expenses and begging the federal government for bailouts.
Deep cuts? That's where George Floyd comes in. Higher education is enormously over-invested in diversity administrators and programs. To survive, colleges will have to cut these severely. Students will protest, and the radicals will do whatever they can to make those protests hot. With that on the horizon, college presidents are scrambling to make clear right now how deeply and profoundly they are committed to "racial justice."
What's happening in American cities with riots bordering on insurrection is the roll-out of a model well-tested on college campuses for the last decade. Free speech, lawful assembly, and ordered debate have languished at our colleges and universities because of the eagerness of college presidents to placate radical protesters, black and white. Both situations we find playing out on America's streets have been found on college campuses over the last decade: police overreaction and underreaction. College presidents have often watched from a distance as their campuses descend into turmoil. We now have mayors and governors cut from the same cloth as college presidents. And they are getting the same results. The difference is that the American people may not be as willing to write off their own communities, as college presidents have been to sacrifice their only mission—education.