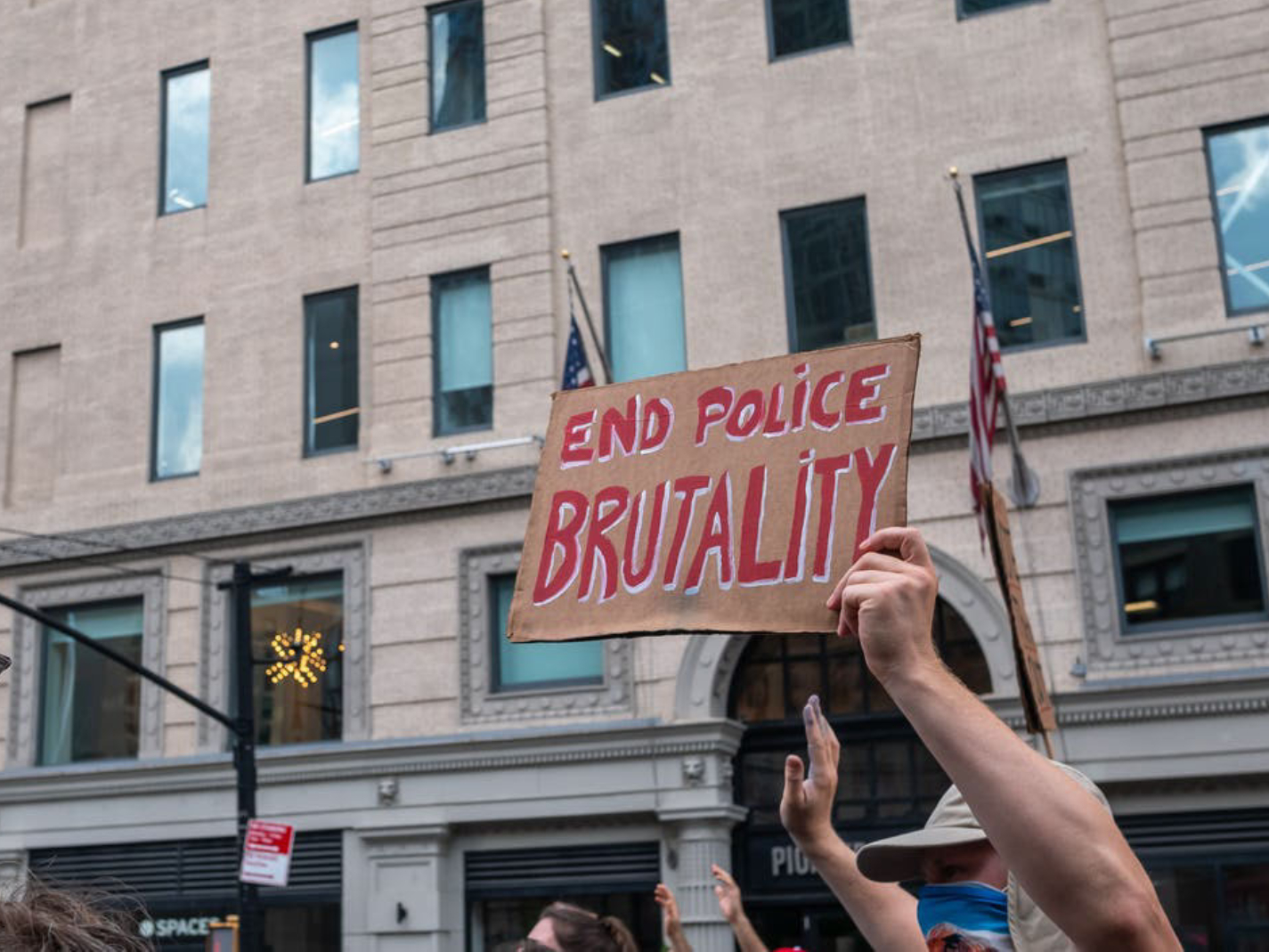 In a misleading email to alumni, the leadership of Harvard University implied, without evidence, that police killed three people out of racism. It cited the "killings of Adam Toledo," "Daunte Wright" and "George Floyd" in railing against the "evil of racism" and police killings of people "by virtue of the color of their skin." "The truth is that racism runs through the history of the United States and continues to have deadly effects on people of color in this country today," read the April 19 email, sent by the president and deans of Harvard University.
The email pointed to no evidence that any of these killings occurred due to racism, not even the disgraceful and cruel killing of George Floyd. Nor have I uncovered any such evidence. If racism had been behind Floyd's killing, the policeman who killed Floyd would have been charged with a racially-motivated offense under Minnesota's hate-crimes law. But he was not, because there was no evidence that he had any racial motive for the killing.
Police killings are not usually due to racism. In 2020, only 27 of the 80 unarmed people killed by the police were black, according to the Mapping Police Violence database. More unarmed whites were killed than blacks. Moreover, a study by the black Harvard economist Roland Fryer found that racism is not a significant factor in police shootings.
Tony Timpa, a white man, was killed in a fashion similar to George Floyd — as black professors like John McWhorter have noted.
Timpa died after 13 minutes of being prevented by police from breathing properly. But while George Floyd's family has received some justice (and a $27 million settlement), Timpa's family has never received justice of any sort, even though legal scholars say police committed clear violations of Timpa's constitutional rights.
As the black podcaster Kmele Foster notes, it is not "clear" that the Floyd case "was about race."
Yet, colleges and school systems across the country have sent emails to parents claiming that George Floyd was murdered because of his race. Such emails have been received by many of my friends and college classmates. For example, Dr. Francisco Duran, the superintendent of the Arlington County Public Schools, sent an email on the evening of April 20 that claimed Floyd's killing was an instance of "racism" that occurred due to "systemic racism."
The superintendent's email goes on to list various "resources" he wants parents to read. These "resources" contain sweeping indictments of the criminal justice system by left-wing advocacy groups.  Some cite the fact that blacks are arrested or incarcerated at higher rates than whites as a sign of racism, even though the Supreme Court says such racial bean-counting is not proof of racism, and the Bureau of Justice Statistics has found that higher black arrest rates for most violent crimes are due not to racism, but rather to the higher black crime rate.
Courts have rejected the claim that racial differences in arrest rates show racism, rather than racial differences in the crime rate, which is higher among blacks than whites, and higher among whites than Asians. In United States v. Armstrong, the Supreme Court noted that it's wrong to assume "that people of all races commit all types of crimes" at the same rate, since that presumption is "contradicted by" reality.
A 2021 study by the federal Bureau of Justice Statistics found that although blacks are arrested for serious nonfatal violent crimes at more than twice the rate of people in general, this is not due to racism. Instead, arrests are correctly "proportional" to the actual crime rate, and to the crimes actually reported to the police, which often are committed by black offenders. As it noted, in 2018, "White and black people were arrested proportionate to their involvement in serious nonfatal violent crime overall and proportionate to their involvement in serious nonfatal violent crime reported to police." (See Allen J. Beck, Race and Ethnicity of Violent Crime Offenders and Arrestees, 2018).
The resources my school system's superintendent encouraged parents to rely on are very one-sided. One notes that "Black Lives Matter is an activist movement which began as a hashtag (#BlackLivesMatter) when in July 2013, white civilian George Zimmerman was acquitted in the shooting death of Trayvon Martin, an unarmed African American teenager killed in Florida." It fails to note that Martin was bashing George Zimmerman's head into the pavement before he was killed, contrary to the assumption a casual reader might get from reading the word "unarmed." This description also fails to recognize that Zimmerman was a Hispanic, not a non-Hispanic "white," which undercuts the suggestion that this episode was a sign of white racism.
---
Editor's Note: This article was originally published by Liberty Unyielding on April 26, 2021 and is crossposted here with permission.
Image: Joshua Santos, Public Domain