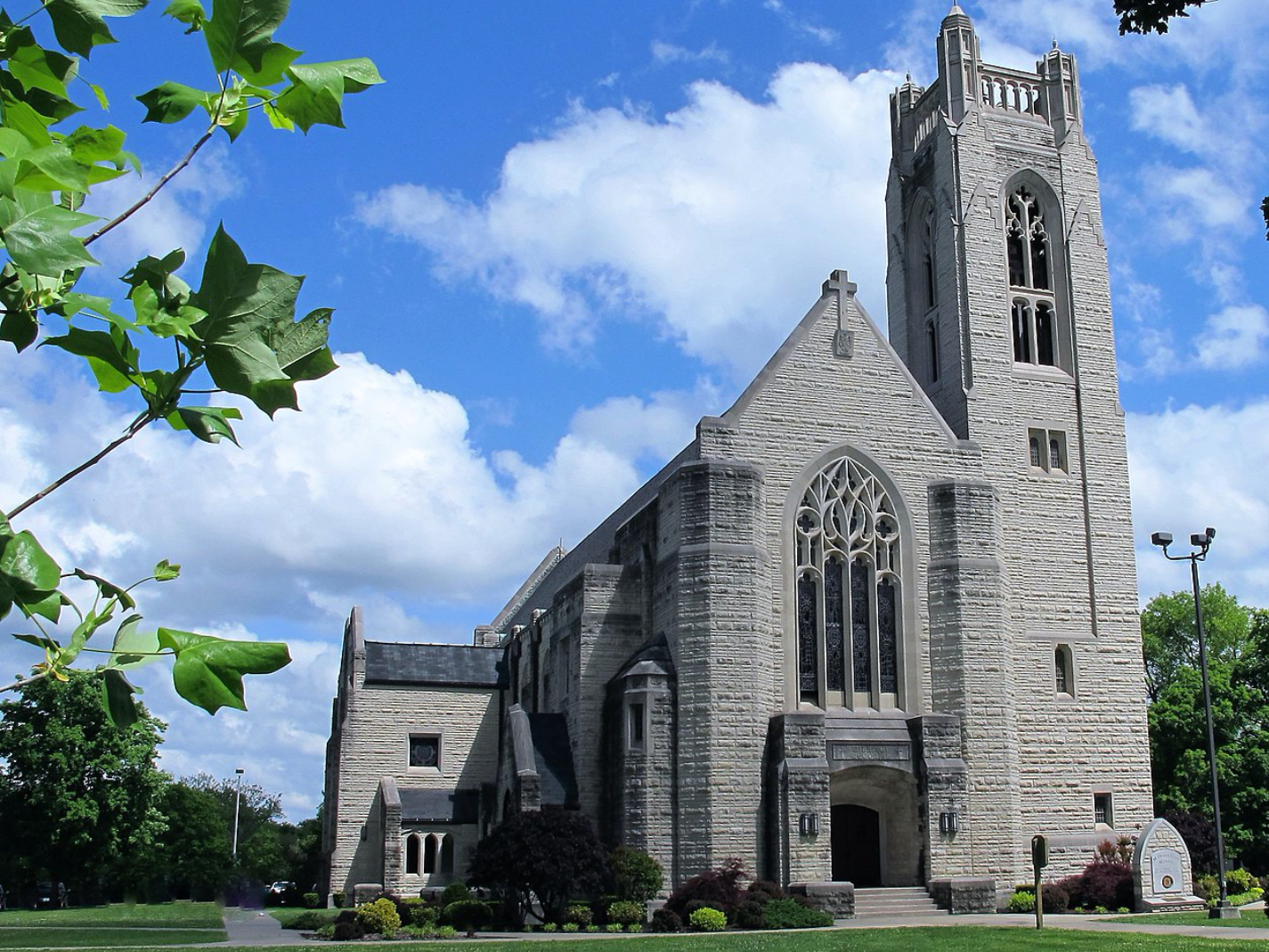 Editor's Note: This article was originally published by RealClearEducation on June 16, 2021 and is crossposted here with permission.
---
Parents looking to inspire a prudent love of country among their college-bound teens should explore The William S. Knight Center for Patriotic Education, opening later this year at College of the Ozarks.
Director Andrew T. Bolger says that The Knight Center marries the college's "holistic model of education that features instilling civic knowledge with patriotic actions backed by affections for the country." He notes that this mission represents a continuation of the college's decades-long push to emphasize patriotic education, which became a focus after some Vietnam War veterans were treated poorly after they returned home.
The eponymous center is named after William Knight, an aviation enthusiast who owned Knight Manufacturing, a Wisconsin-based maker of agricultural machinery founded by his father in 1945. William S. Knight Foundation president Kirk Blumm says that the foundation, which is behind the creation of the new center, works to protect the "individual freedoms guaranteed by the Declaration of Independence and Constitution," which Knight felt were being increasingly ignored by younger generations of Americans. Once students and staff complete its construction, the center's 6,700 square feet of space will feature classrooms, a drill room, and a media center.
According to Bolger, The Knight Center will promote "an understanding of American heritage, civic responsibility, love of country, and willingness to defend it" through classes, patriotic dialogue, honoring of veterans, trips to the nation's capital and abroad, and more. Its mission is based upon the college's four pillars of patriotic education: the importance of America's free enterprise system, upholding religious and individual liberty, understanding the sacrifices that veterans and their families have made, and promoting public and military service.
The center will use an education model utilized by the college and the School of the Ozarks, a K-12 classical Christian school. Bolger says that through its multifaceted efforts, the center will shape students' hearts and minds by providing an entire "framework for thinking about civic and patriotic education through different lenses."
Students will "critically engage with and develop a proper loyalty to the country" not only in the classroom but also by working around the campus, such as at The Keeter Center – a hotel, dining hall, and conference center. Rather than paying tuition, students work instead at various campus jobs, where they can develop the virtues and habits of character necessary to be good citizens.
The college's patriotic education curriculum includes a required freshman-level course that covers military science and American government, which focuses on topics such as constitutional design, American exceptionalism, the U.S. flag code, and capitalism versus socialism. All students must pass the U.S. citizenship test to pass the class. To cap off their undergraduate education, all seniors take Patriotic Education 401, which explores the principles of the American republic, citizenship, and capitalism. The course culminates with a trip to Washington, D.C., where students visit historical places such as the White House, the U.S. Capitol, and Arlington National Cemetery.
In conjunction with the college, The Knight Center will also participate in the Patriotic Education Travel Program, where students join with veterans and travel to battlefields in countries such as South Korea, France, and Vietnam. The college finds that "these educational journeys provide life-changing experiences" for students, "who not only learn volumes of history from its firsthand participants but grow to love and appreciate them," as they will gain a "renewed respect for veterans" who have sacrificed much for their country. So far, Bolger says that 150 veterans and between 300 and 400 students have participated in the program.
Taking place on September 16 and 17, the college's National Symposium on Patriotic Education will feature prominent speakers on the importance of civic education and highlighting patriotic themes. Bolger says that the center will also launch a "resource bank" that will feature both digital and physical curriculum modules. The goal, he says, is to "take time-tested models and make those useful for everyday Americans" for the purpose of "cultivating and reviving historic American values for children and their grandchildren."
By cultivating young people's patriotic attachment to America, The William S. Knight Center will create citizens who can give back to a country that has given much to them.
---
Image: Nan Fry, Wikimedia Commons, Creative Commons Attribution 2.0 Generic license, cropped.