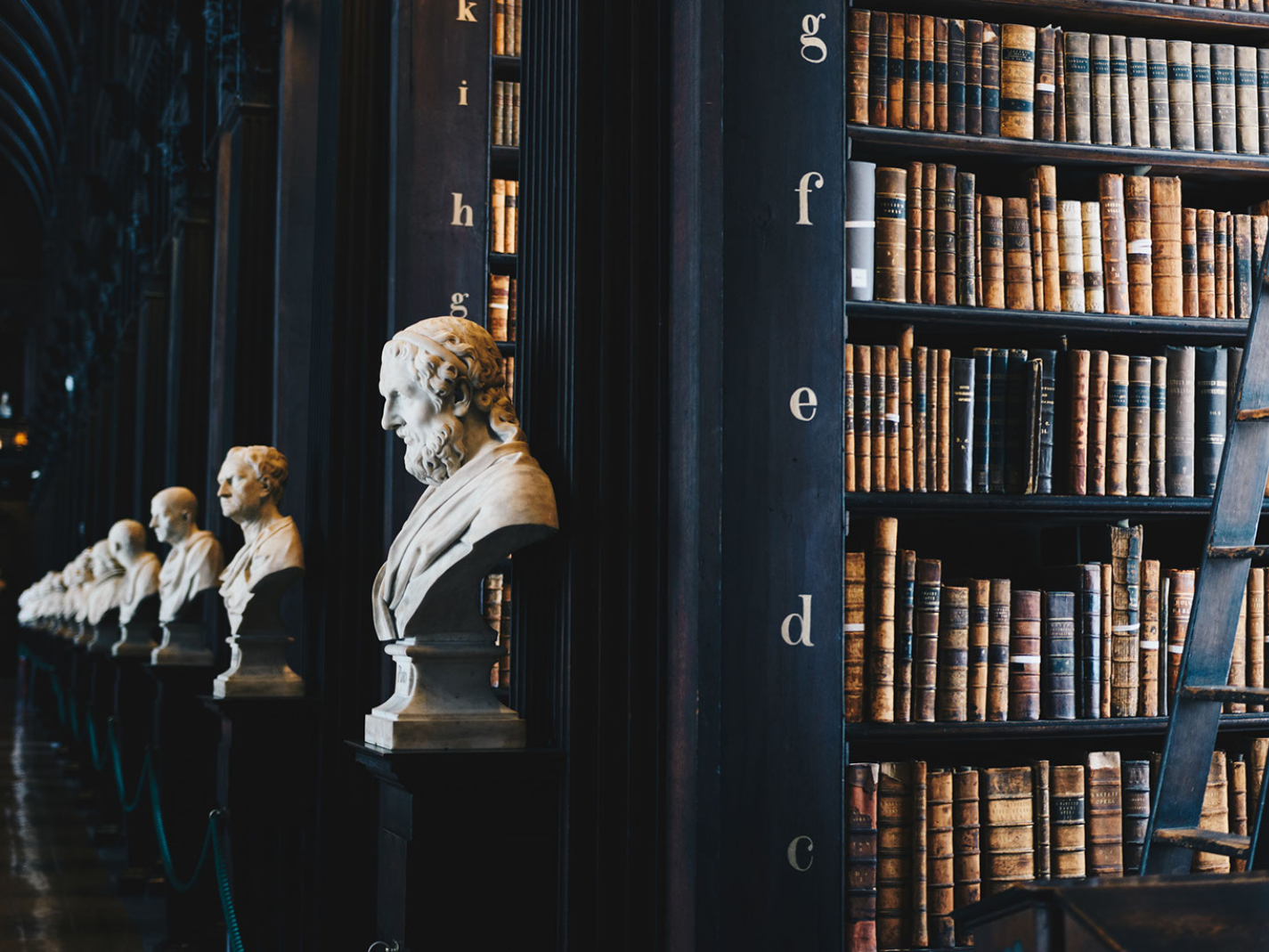 Editor's Note: This article was originally published by RealClearEducation on July 21, 2021 and is crossposted here with permission.
---
According to entrepreneur and philanthropist Robert L. Luddy, many students today not only lack a basic knowledge of the "American system, including the lives and deeds of the Founders and the brilliance of the Constitution," but also "important character traits such as hard work, creativity, and ingenuity."
Luddy maintains that students should possess a deep understanding of American history – including its "blemishes and challenges" – know how "our government works," and be equipped to carry out civic responsibilities such as voting and running for office at the local, state, and federal levels.
The founder and CEO of CaptiveAire Systems, which manufactures commercial kitchen-ventilation systems, Luddy is passionate about civic education. He founded Thales Academy in 2007 "to provide an opportunity for students to excel academically and to be molded into future leaders."
Named after Thales of Miletus, commonly regarded as the founder of the sciences and Western philosophy, the academy is a thriving network of pre-K-12, low-cost classical schools that transmit the intellectual inheritance of Western civilization and the Judeo-Christian tradition to students.
Beginning with a small group of students in a classroom in Luddy's corporate headquarters, the academy currently boasts 12 schools in North Carolina, Tennessee, and Virginia. Four more academies are opening over the next two years, including one in Greenville, South Carolina.
The academy's mission is to deliver the highest quality education at the lowest possible price. Students study the classical trivium – logic, rhetoric, and philosophy – through a rigorous curriculum taught by using the Socratic method.
Winston Brady, dean of academics at Thales Academy, says that students first study foundational thinkers such as Plato, Montesquieu, and Locke, giving them a philosophical lens through which to evaluate America. They acquire crucial building blocks of civic knowledge, such as the design of the Constitution, including the three branches of government and their various roles and responsibilities.
"Jefferson's ideas are not a hypocritical tool of oppression," Brady argues. "Instead, they are a meaningful synthesis of ideas of ordered liberty that can promote a healthy society where individual achievement can be center stage."
Citing Ben Franklin's apocryphal reply – "A republic, if you can keep it" – to a woman asking what kind of government the Constitutional Convention had created, Brady notes that republican government requires a level of virtue among the people. "Classical education is uniquely suited to teach civics," he says, because it focuses on teaching "habits of moral excellence" necessary for a republic to sustain itself.
This is why Thales focuses on integrating content with promoting virtues of good character such as self-discipline, perseverance, courage, respect, responsibility, and humility, which are incorporated into its "culture and are solidified daily through positive interactions with teachers and fellow students."
Thales is in the process of expanding its reach by adding a higher-education component, Luddy says. Opening in Raleigh in the fall of 2022, Thales College will provide high-quality, affordable education in three years (it will be a year-round education). Graduates will receive degrees in liberal arts and in one of three professional areas, including a degree that will give them the leadership skills to found a classical school.
Grattan Brown, academic dean of Thales College, says that the college looks to marry the contemplative life with practical skills to produce well-rounded human beings. "A good businessman should also be able to understand humanity," he argues.
The college will help students find their place in society by helping them decide in their first year which career track to pursue. Brown notes that the academic week will feature morning-only classes so that students can work in paid internships in the afternoon.
Luddy says that, like the academy, the college will instill "integrity and a well-formed character" so that students can be good members of their families and local communities and "have a sense of contribution to the world beyond themselves."
Thales looks to produce free-minded citizens who can flourish in the modern world – no small feat in these times.
---
Image: Giammarco, Public Domain