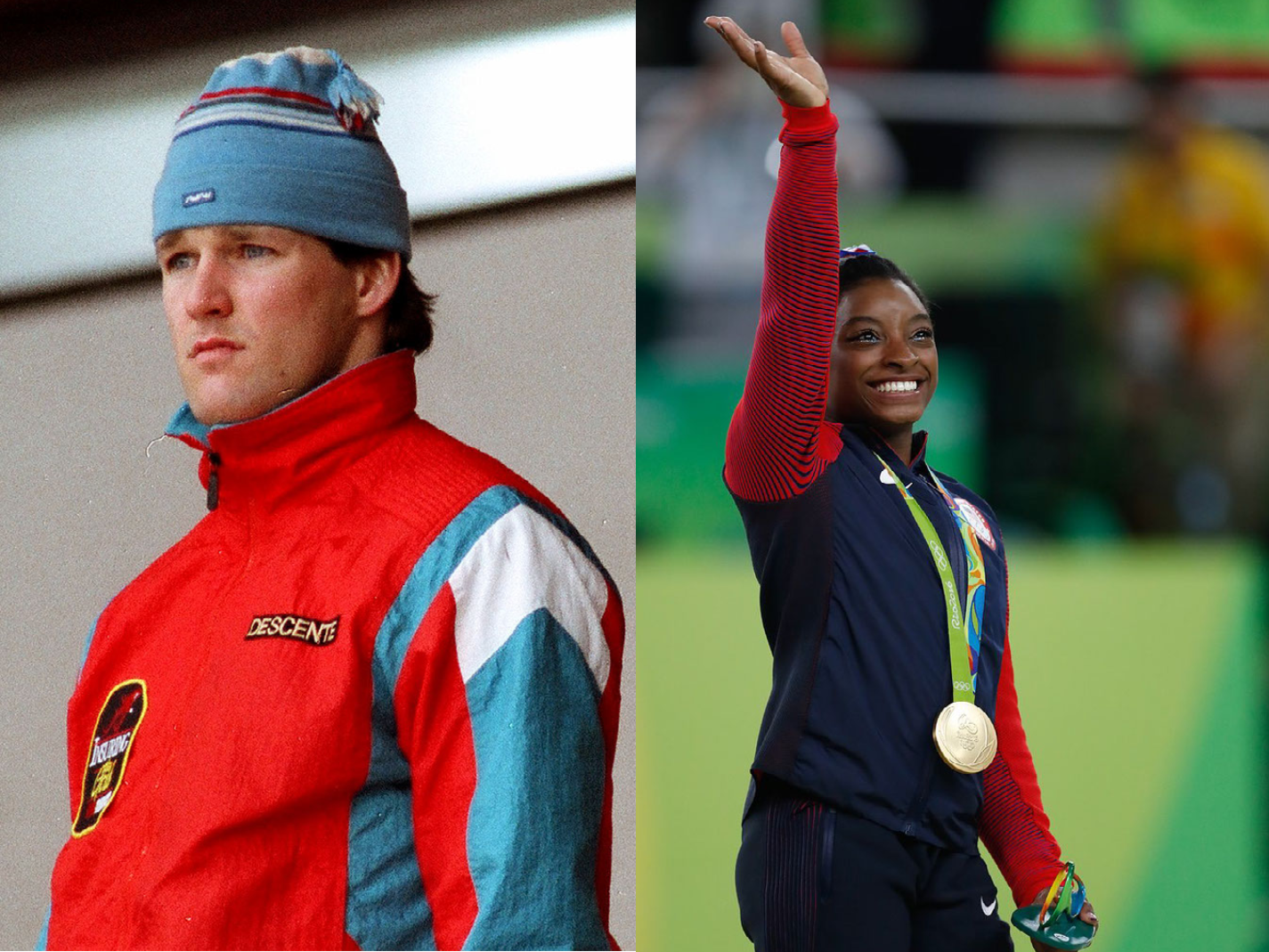 In February 1988, as the world watched the Calgary Winter Olympics, the youngest child of a middle-class American family, whose father was a law enforcement officer and whose mother was a nurse, headed north to compete for the United States. Dan Jansen had taken up speed skating as a child, inspired by his older sister, Jane. He had become the World Sprint Champion just prior to the Olympics and was heavily favored to bring home at least two gold medals in the 500- and 1000-meter races. Unfortunately for him, on the verge of what should have been his greatest triumph, his beloved older sister was facing her own greatest challenge as she battled leukemia.
A few hours before his first race, he spoke to his sister by phone. However, while he was able to talk to her, she was too weak to answer. After an incredibly courageous fight, she was losing her battle. At the tender age of twenty-seven, she died not long after hearing her brother's voice. At that moment, I'm sure no one in the world would have blamed him if he had decided to forfeit his events and tend to his grief. He and his family were in mourning, and yet he found the strength to go out onto the ice to compete in his first race, the 500-meter. He fell during the first turn. His first attempt at a gold medal had ended almost before it began. Four days later and still devastated, he somehow found the courage to make it to the starting line a second time for the 1000-meter race. Despite a strong start and what could have been one of the greatest come-back stories of all time, he fell again at the 800-meter mark just shy of the finish line. His dreams of Olympic gold were over.
And for many athletes, that might have been the end of the story. Even without an Olympic medal, he could have gone home, helped bury his sister, and be remembered as someone who found the inner strength to keep trying in the face of incredible pain and suffering. He was still a hero. But the story didn't end there. Over the next four years, he managed to keep his spot as one of the top speed skaters in the world, and in 1992, he had a second opportunity to achieve his dream at the Albertville Olympics. He finished 8th in the 500-meter race and a disappointing 26th in the 1000-meters.
Even then, he could have retired with his head held high. He had fought his way back and participated in a second Olympics, overcoming great personal loss. But that still wasn't enough for Dan. Two years later in 1994, he became the World Sprint Champion yet again and earned a spot at his third Olympic Games in Lillehammer, Norway. This time, he would not be denied. Despite a disappointing finish in his first race, Dan Jansen not only won the gold medal in the 1000-meter race, but set a new world record in the process. He had overcome great suffering and tragedy to achieve his dreams, and in what must have been one of the great moments of his life, he took a victory lap around the course carrying the daughter he had named for his lost sister on his shoulders. It was a moment that will be forever remembered in Olympic history.
But it seems that things have changed in the almost thirty years since that glorious moment. This week, Simone Biles, probably the most talented gymnast of her generation, withdrew from the team competition at the Tokyo Olympics after a less-than-stellar beginning. Initially, there was some speculation that she had suffered some sort of physical injury, but those rumors were quickly squashed when it was announced that she had dropped out to focus on her mental health and to take care of herself. Without their leading gymnast, the U.S. Women's Gymnastics Team had to settle for silver instead of its expected gold medals. Later, it was announced that Biles had also decided to drop out of the women's individual all-around gymnastics competition as well. Again, the report cited her mental health, as well as her claim that this Olympics was not as much fun as past contests.
Now, I don't pretend to know what kind of stress and pressures are placed upon world-class athletes, especially when the eyes of the world are on them. But like everyone else, I have dealt with stress, anxiety, and yes, even tragedy at critical junctures in my life. There were moments when it seemed like I was coming apart at the seams, and all I wanted to do was to crawl into some sort of dark hole and never come out. My first semester of graduate school comes to mind, when after a long physical illness, I had to decide whether to drop my classes and try again later or to push on and finish what I started. Ironically, it was 1988, the same year Dan Jansen lost his sister and competed in the Olympics. In the end, there really was no decision. At some level deep inside, I knew that I wouldn't be able to face my friends and family if I gave up. Worse yet, I wouldn't be able to face myself. So, I persevered, and although it was a long road to complete recovery, I found ways to make it work.
Now, I see a young woman with all the physical gifts nature can bestow sitting on the sidelines and watching her dream slip away. I wonder if, in a decade or two, she will regret letting it go so easily. Perhaps not, as she is still being hailed as a "hero" in certain quarters for putting her own mental health and wellbeing before anything else.
So, why do I even bring any of this up? Because in a few days, I will be stepping into my first classroom full of students in almost eighteen months. Even though I argued against shutting down our college back in March 2020, I was shouted down by the majority of my colleagues, who said that we had to protect our students' health. Our primary goal went from educating our students to making them feel safe and comfortable all the time. Of course, this has been happening for years now with such practices as "safe spaces" and "trigger warnings," but it was accelerated to such a degree regarding the coronavirus that even after living through it, it still seems somewhat surreal.
The illusion of comfort and control has become the paramount virtue in our society, whether it is a mask on the face, a needle in the arm, or even hunkering down in our own homes, thinking that we can somehow escape what might be inevitable. Perhaps all the isolation and social distancing has convinced the majority of us that our own comfort and health, both physical and mental, is all that matters. That there is no virtue or nobility in pushing past our own potential pain or limits to accomplish something greater.
But this poses a real problem for someone in my position. As a history professor, how do I explain the sacrifice of Leonidas and his 300 Spartans at the Battle of Thermopylae? How can I make my students understand what American soldiers did at Valley Forge, at Gettysburg, or on the beaches of Normandy in 1944? What reference point can I use if Simone Biles has become the definition of a "hero" in modern America, taking care of yourself first, last, and always?
Shakespeare said that a rose by any other name would smell just as sweet. I think he understood that there is an objective reality beyond ourselves that cannot be altered by the words we use to describe it. The same is true of being a hero. True heroism involves the courage to push past our fears, anxieties, and insecurities, and even to sacrifice ourselves for the greater good. While I wish Simone Biles nothing but good and pray that she receives whatever help and comfort she needs, what she has done is not heroic. Heroes are the people like Dan Jansen who continued to fight.
---
Image: Ineke Vogel, Wikimedia Commons, Creative Commons Attribution 3.0 Unported license, cropped; Agência Brasil Fotografias, Wikimedia Commons, Creative Commons Attribution 2.0 Generic license, cropped.
---
Editor's Note: An earlier version of this essay misspelled Ms. Biles' first name. It is "Simone," not "Simon."