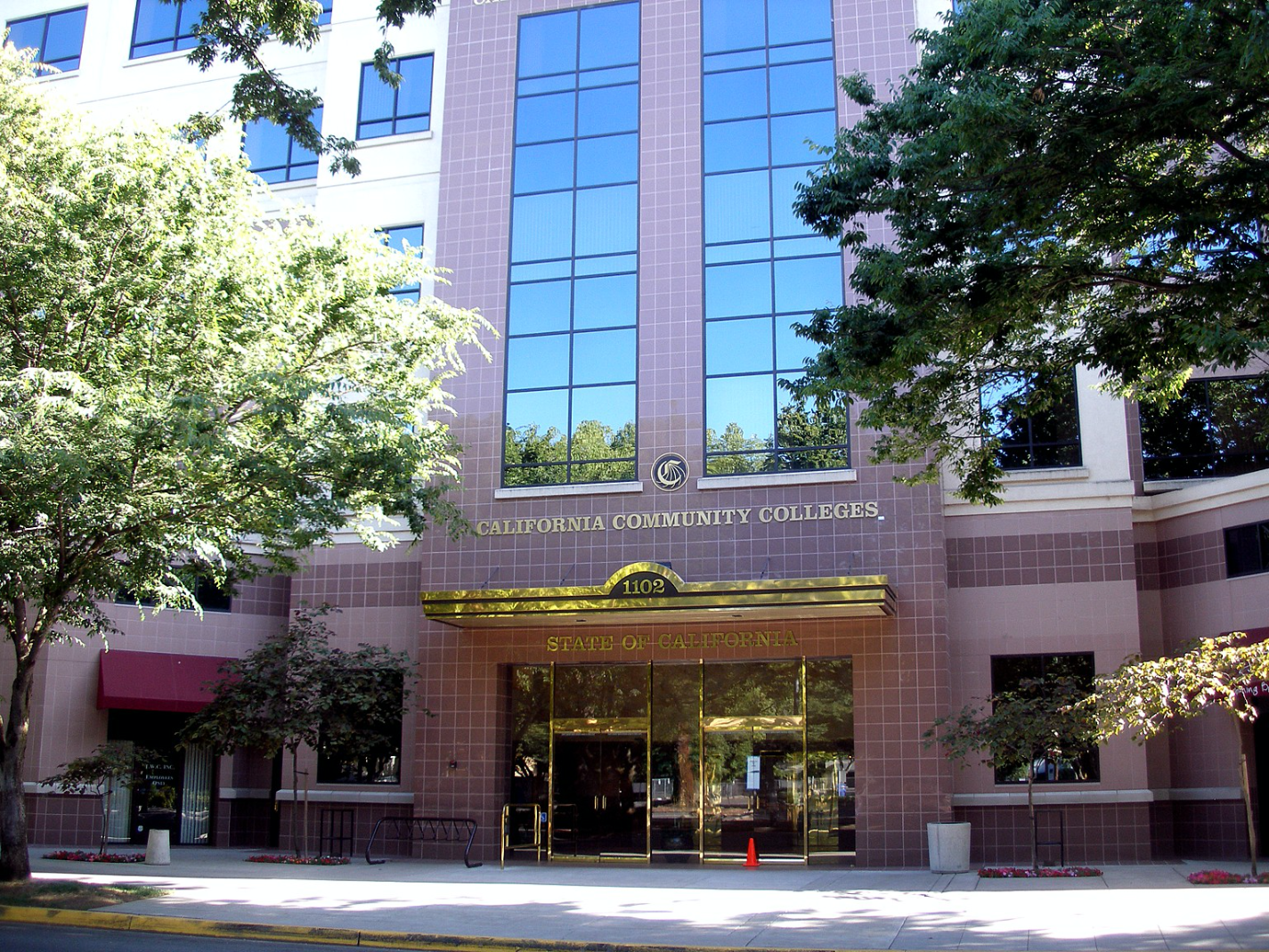 On July 13, the Governing Board of California Community Colleges (CCC) voted to approve two new requirements—one adding ethnic studies as a graduation requirement for students seeking an associate's degree and another mandating the incorporation of diversity, equity, and inclusion (DEI) and anti-racism in the schools' employment procedures. Given that all existing collegiate-level ethnic studies courses in California are grounded in critical pedagogy, and that most DEI initiatives on the market nowadays are interchangeable with race-based treatment, this latest decision by our nation's largest higher education system signals its ideological obsession with critical race theory (CRT).
CCC's move follows closely a new California law (Assembly Bill 1460), signed by Governor Gavin Newsom in August 2020, which requires all incoming California State University (CSU) freshman in 2021 to take an ethnic studies course. The amended version of AB1460 defines the goal of ethnic studies as helping students "comprehend the diversity and social justice history of the United States," an unfaithful digression from a more conventional purpose, such as building multicultural understanding and appreciation for different ethnicities. AB1460 was mirrored by AB3310, a bill requiring ethnic studies in CCC, which failed to pass the original committee in the State Assembly.
Many insiders within the state's ethnic studies movement cheered on CCC's new policy announcement. Among them are Carlos Guerrero, co-chair of the ethnic studies council for the community college system; Belinda Lum, a member of the council; and Theresa Montaño, a professor of Chicano studies at Cal State Northridge who is also a council member. The California Community Colleges Ethnic Studies Faculty Council (CCCESFC) states that ethnic studies courses should teach "concepts such as race and racism, racialization…equity, ethno-centrism, white supremacy, self-determination, liberation, decolonization, sovereignty, imperialism, settler colonialism, and anti-racism." Specifically, it defines ethnic studies as "the discipline that grew out of the, yes admittedly political, and academic context to decenter White Studies, White Supremacy, the privileged White narrative of the American experience."
Notably, Dr. Montaño was one of 20 original authors of California's high school Ethnic Studies Model Curriculum(ESMC). With the first version of the ESMC having been rejected by both the governor and the California Board of Education, Montaño and her co-authors protested the finally approved ESMC as being influenced by "white supremacist, right wing, conservative" organizations. She is now the co-founder and main point of contact at the Liberated Ethnic Studies Model Curriculum Institute (LESMCI), a consulting group that promotes the rejected model curriculum. The group is affiliated with "Ethnic Studies Now Coalition (ESNA)," an activist group backed by Union del Barrio (UdB), a self-described "independent political organization" working toward "political revolution" and "the fundamental liberation of all raza, from Chile to Alaska."
Most recently, Montaño threatened to de-platform a special public meeting hosted by the Orange County Board of Education on July 27th by dropping out of the meeting's expert forum a day prior and accusing the other experts of lacking the credentials to discuss ethnic studies in an oppositional press conference. I was voted in to replace Dr. Montaño and joined a bi-partisan panel to address public concerns associated with a CRT-centered ethnic studies curriculum.
Rather than being an interdisciplinary study of ethnicity or race, ethnic studies, at both the collegiate and K-12 levels, has been hijacked by political activists and supporters of "critical/liberated ethnic studies." The LESMCI presents CRT as a tool for "research and pedagogy… for exposing, analyzing, and challenging the majoritarian stories of racial privilege and… to shatter complacency, challenge the dominant discourse on race, and further the struggle for racial reform." Similarly, the Critical Ethnic Studies Association "aims to develop an approach to scholarship, institution building, and activism animated by the spirit of the decolonial, antiracist, and other global liberationist movements that enabled the creation of Ethnic Studies."
CCC's active engagement with CRT goes beyond the academic aspect of ethnic studies and informs its employment practices, defined as "faculty and staff that look like the students and communities we serve and…putting diversity, equity and inclusion (DEI) and anti-racism at the heart of our work." This call for race-based proportionality certainly reflects a CRT-centered sociopolitical movement and operationalizes social justice tenets as a priority of the organization.
This convenient marriage of ethnic studies and DEI is best exemplified by a new DEI and anti-racist policy adopted by Palomar Community College. The policy's DEI portion champions unconstitutional racial preferences, such as "black space," "diverse hiring of black faculty," and "extra support for 'LatinX/ESL/undocumented' students." Its instructional projects section touts ten ethnic studies courses, land acknowledgement (i.e., ritualistically affirming that we live on "stolen indigenous land"), and a gender pronoun project to boost the college's racial equity and anti-racist goals. In terms of professional development, Palomar announced the hiring of "award-winning faculty," including Dr. Hossna Sadat Ahadi, who received the 2021 Stanback-Stroud Diversity Award. Sadat Ahadi is a self-identified "educator-activist" and "womanist."
Traditionally, community colleges are less ideologically driven than four-year universities since they are tasked to support their local communities and ensure student preparedness for the local workforce. As our nation's largest system of higher education, CCC has 2.1 million students attending its 116 colleges and has a racially diverse student population. The system offers twin academic tracks: a career education track concentrated in nursing, EMT, and other technical fields, and a transfer track to four-year universities with a heavy focus on STEM. In other words, the transaction costs for CCC associated with promoting CRT dogma in both course offerings and institutional practices are much higher than those in more prestigious universities. After all, CCC serves students, many of whom come from less privileged backgrounds and are eager for practical knowhow and career readiness. Therefore, CCC's new hybrid initiative to mandate ethnic studies and DEI with an overarching focus on anti-racism, CRT's logical policy prescription, is particularly dangerous.
Must students with limited resources and short-term demands for career pathways learn about "collective struggles" and "resistance" from teachers that look like them to succeed in life? The CCC Governing Board appears to believe so. What it doesn't know is that if students truly take these deleterious ideas to heart, it will soon reap the whirlwind.
---
Image: Coolcaesar at the English Wikipedia