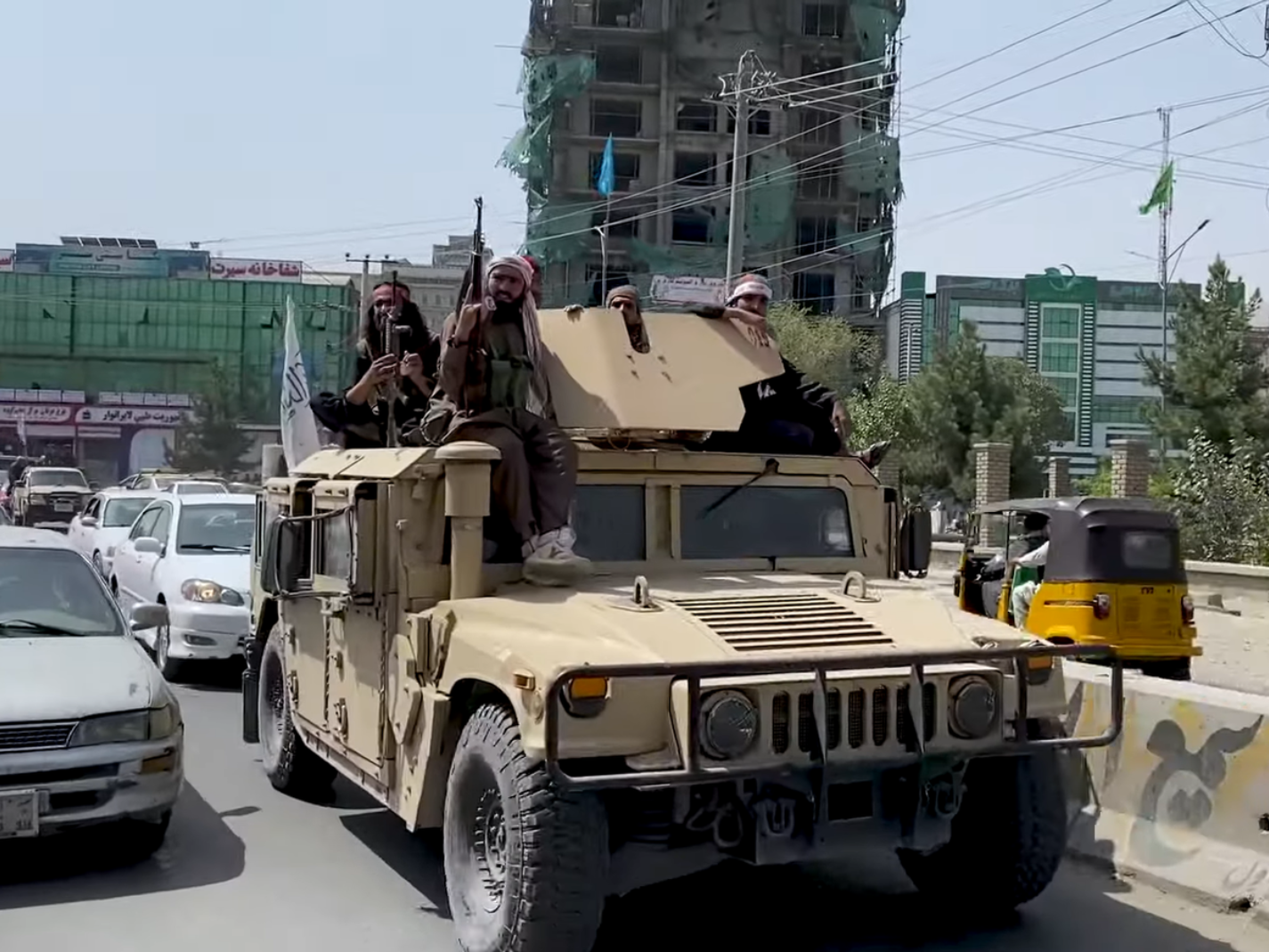 The Taliban has now captured Kabul, a huge setback for women in Afghanistan. For many reasons, one may criticize the U.S. mission in that country, but some facts are undeniable: during the occupation, life expectancy improved by six years, and women's time in school increased by at least four years. The Taliban is assuring girls that they can go back to school provided they "respect shariah," but given the experience of past Taliban rule in the 1990s, there is good reason not to trust those assurances. In fact, under the Taliban, women are likely to stay at home and to be forced to hide under the burqa.
Needless to say, the Taliban is the epitome of ruthless patriarchal power, and feminists ought to raise their voices against it. But I fear some feminists will actually try to attack those who criticize the Taliban, if not defend it outright. For a certain brand of feminism, the real goal is not to defend oppressed women, but rather to attack anything that is Western. Deeply imbued in postmodernist ideology, these "feminists" will uphold the tenets of cultural relativism and, consequently, will walk away from criticizing the oppression of women in non-Western cultures.
We already know what some of these feminists are capable of saying. For example, feminist icon Germaine Greer writes in The Whole Woman: "Human beings have always modified the external appearance of their bodies in one way or another; one man's beautification is another man's mutilation. Looked at in its full context the criminalization of FGM [female genital mutilation] can be seen to be… an attack on cultural identity." In other words: extracting the clitoris of young girls in unhygienic conditions without anesthesia (and thus denying those girls any pleasure in their future sexual lives) is fine because it is part of their cultural identity.
Sadly, Greer's appeal to cultural relativism is not uncommon among feminists. Most gender studies departments in Western universities include Gayatri Spivak's famous essay "Can the Subaltern Speak?" in required reading lists. As is often the case with postmodernists, it is hard to know what exactly Spivak is arguing for in that essay. For example, consider this passage loaded with nonsensical postmodern jargon: "This parasubjetive matrix, cross-hatched with heterogeneity, ushers in the unnamed Subject, at least for those intellectual workers influenced by the new hegemony of desire."
But leaving this gibberish aside, Spivak tackles the issue of sati (the Hindu cultural custom in which widows threw themselves into the fire of their husbands' funeral pyres) in British India during the 19th Century. Realizing that this was a horrendous practice that oppressed women, the British outlawed it. Commonsense would dictate that this was good for women, but Spivak disagrees. She thinks that the British prohibition of sati was an instance of "white men saving brown women from brown men"; in other words, the prohibition of sati was an instrument of British imperialist propaganda that served to justify the rule of white men over brown men, with the convenient pretext of saving brown women.
Actually, Spivak seems to think that sati was not so bad, because it was the manifestation of some important religious and cultural values: "Perhaps sati should have been read with martyrdom, with the defunct husband standing in for the transcendental One; or with war, with the husband standing in for the sovereign or state." Spivak tries to pay lip service to reasonable feminists, clarifying that she is "not advocating the killing of widows," but at the same time, she castigates the British for having outlawed the practice.
Spivak's influence on Western (and especially American) academia cannot be underestimated. She is a renowned scholar, and young, impressionable feminists are frequently captivated by her sophistry. And just as Spivak criticizes the British for having outlawed sati, I predict that once the Taliban resumes its oppression of women in Afghanistan, some Western feminists will try to excuse it. They'll argue that the oppression is not as bad as it seems, because the burqa fulfills some important social function, and staying at home is actually a form of protection. At the end of the day, these feminists will not want Western activists to criticize the Taliban, because doing so would be a form of "white men saving brown women from brown men," and that is a major colonialist sin. These days, as per woke ideology, whiteness is an original sin, and for that reason, it is always more important to side with brown men—even if that entails excusing atrocities against brown women.
If in following Spivak, these feminists go out of their way to try to excuse the burqa and the restrictions on women's education, they will become the Taliban's useful idiots. That scenario would be yet another victory for the Taliban; apart from having militarily conquered Kabul, they would begin to culturally conquer Western universities. The U.S. military pulled out of Afghanistan and let the Taliban take over. Western intellectuals must not pull out and let useful idiots take over.
---
Image: Voice of America News, Wikimedia Commons, Public Domain