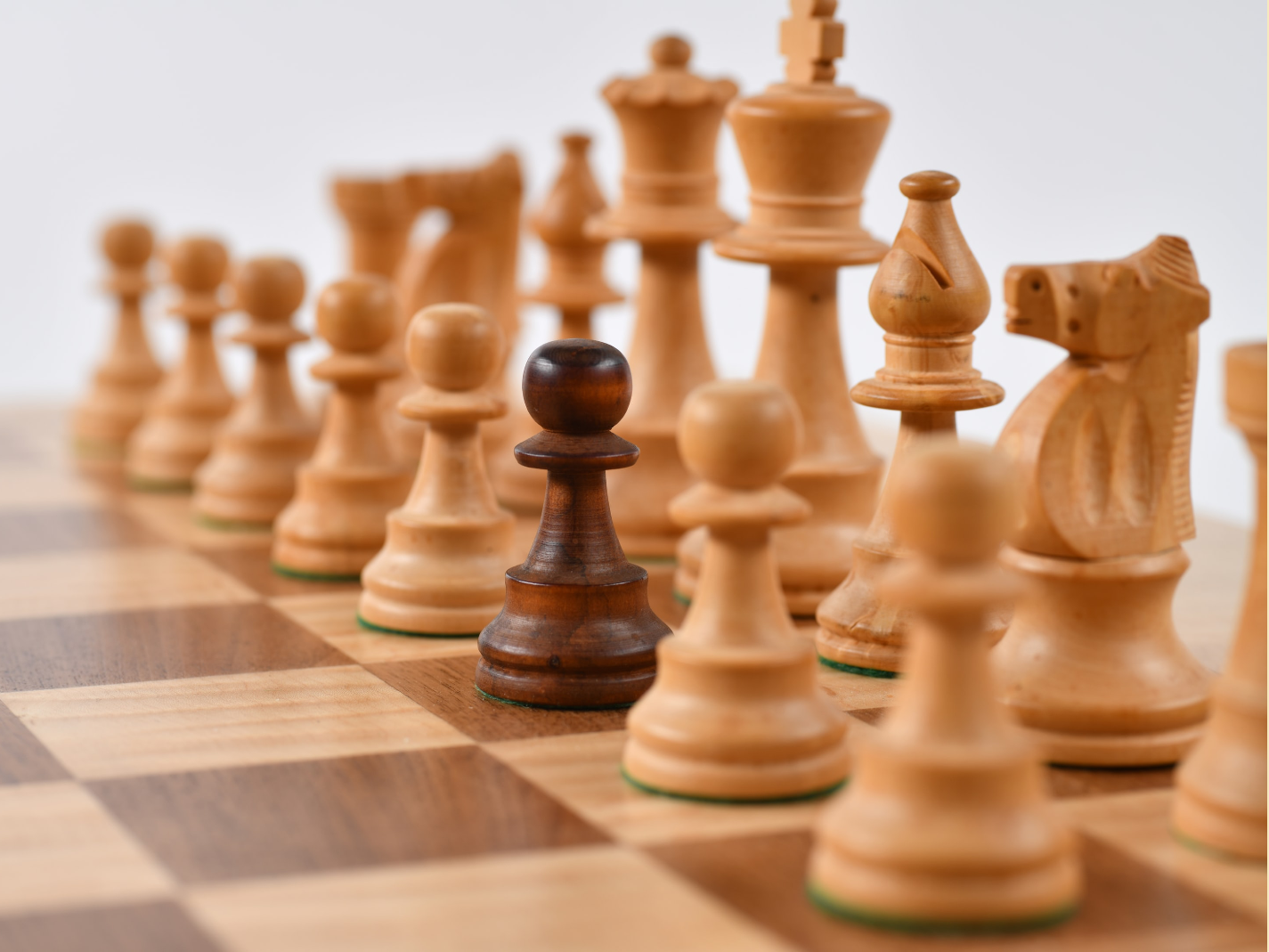 Author's Note: While I am a lawyer, I'm not your lawyer. Nothing in this article is intended to be legal advice from me, my firm, Minding the Campus, or anyone else. If you have a specific legal issue, I encourage you to contact counsel, particularly one familiar with the state law applicable to your situation.
---
Since I began writing about the cancer of wokeness currently metastasizing in American academia, I have been contacted by many concerned faculty members from coast to coast. They confirm, often with truly chilling examples, the dismal state of affairs—plainly illegal behavior is regularly implemented as official university policy, while critics are cowed by the threat of cancel culture. All of them are disgusted by what is happening at their institutions, and they ask the same question: what can we do?
Obviously, given the pervasiveness of the problem, turning this tide is going to take time and effort, through new legislation, lawsuits, pressure from alumni and donors, and more. And there are, of course, many institutions that are probably too far gone to ever be fixed. Nevertheless, there are some tactics that may be useful to concerned faculty, both to retard the implementation of particular woke practices and to create a record that may later prove devastating in a court of law.
Take, for example, the current push to implement "diversity, equity, and inclusion" initiatives in faculty hiring. While dressed in innocuous language, the real intent of such programs is obvious: to enshrine the worldview of people like Ibram Kendi, in which racial, ethnic, and sex discrimination—so long as it is wielded against the "oppressors"—is not only acceptable but imperative. In other words, discrimination against straight white guys (and in many disciplines, people of Asian descent) is a mandatory part of being "anti-racist."
While this may be an accepted "truth" among the wokerati, as Judge James Ho has noted, implementing it in employment decisions is contrary to federal law. It is also against the laws of most states. University administrators know this: having an official policy of "we are only going to hire female or BIPOC candidates for particular positions" would get them roasted in a lawsuit. For public institutions in states like Texas and Florida, such policies would likely generate severe consequences from the state legislature.
As a result, universities routinely conceal what they are doing by describing their policies in vague, amorphous terms (e.g., the University of Texas at Austin's mandate for training and hiring based on demonstrated "diversity skills," as that term is interpreted by the university's diversity commissars). The schools then implement these policies a la "the first rule of Fight Club"—don't write down what you are actually doing.
Thus, we have examples like the one provided by Professor Dorian Abbot, where a hiring committee on which he served was told that the dean would not consider a faculty candidate recommended by the committee, regardless of ability, unless it was a woman or underrepresented minority. In such instances, administrators know that officially saying "no white guys" is a faux pas, and so they do it in a fashion that leaves no paper trail and gives them plausible deniability in the event of a lawsuit.
These practices also provide a means for resistance: make a record of the "wink wink, nudge nudge" decisions, and things may change. Often, the realization that a record is being made, and that such practices will not be kept under wraps, is sufficient to make the powers that be back off.
With that in mind, here are three proven tactics for resisting academic wokeness from within:
1. Confirm the Instructions in Writing
When, for example, you are told that "we are only going to hire/interview women/BIPOC/etc. for this position," ask that such instructions be reflected in the committee or department's minutes and/or records. If the administration obliges, you've now established what is likely a conclusive record of illegal discrimination by the institution.
If it resists (and it probably will), then ask why it is reluctant to put its own instructions in writing. ("If this is our policy, why are we afraid to record it?")
If asked why you want the instructions documented, say "I am concerned about the legality of what we are doing/being told to do, and I want to make it clear that these are the administration's instructions." You might also want to point out that adopting the Kendian approach to employment decisions can result in multimillion-dollar judgments for Title VI violations.
If the administration still refuses, you can send your own confirmation e-mail to those involved, indicating that you are concerned about the legality of the instructions (which you should set out) and the reluctance of the committee and/or department to document it.
2. Ask for Legal Review
Faced with instructions (especially of the "wink wink, nudge nudge" variety) that appear facially illegal, suggest (in writing) that you have questions regarding their legality, and that, accordingly, the committee and/or administration should ask the university legal department for its views before proceeding.
This creates a dilemma. If your request is refused—particularly if the instructions are indeed illegal—the refusal becomes evidence that the institution is either uninterested in ensuring it is acting legally, or else is trying to conceal its illegal activities. This would be devastating in any future litigation or other investigation involving the institution. If, on the other hand, it does send the instructions to legal, then an attorney is going to have to analyze the issue. If he analyzes it with integrity, the answer should be "we can't do that." If he is under pressure to "come up with a justification," any decent lawyer will realize that a memo or report expressing this will likely cook his goose if the university subsequently gets nailed (i.e., "But the lawyer told us that it was OK! It's his fault, not mine!").
3. Ask Hard Questions in a Public Forum
An excellent recent example of this comes from University of Texas Professor Richard Lowery. At recent UT Faculty Council meetings (which include a session similar to "Prime Minister's Questions" with the UT president), Professor Lowery asked President Jay Hartzell to explain UT's new DEI faculty hiring plan, including what its so-called "diversity skills" actually are. As you'll see from the video (starting at the 44:30 mark), President Hartzell essentially evaded the questions, and reacted with a laugh (45:45) at Professor Lowery's indication that legal experts had raised serious questions regarding the DEI plan.
Nevertheless, these questions apparently caused President Hartzell some heartburn, because at the next Faculty Council meeting, he felt the need to make a statement giving UT's justifications. But in so doing, he actually made matters much worse for UT.
Hartzell articulated three motivations for the DEI plan: 1) The plan ensured a diversity of viewpoints on campus (29:00); 2) it was necessary to assure that underrepresented groups had "role models" on the faculty (30:35); and 3) it helped UT hire faculty who were committed to "inclusiveness" on campus (31:25).
As Professor Lowery pointed out in his subsequent questions (beginning at 35:45), UT's DEI plan has nothing to do with viewpoint diversity (unless, of course, you believe that all members of X identity group think alike and must share the same viewpoints—a rather bigoted belief, in my opinion). Note also that President Hartzell once again would not define "inclusiveness," other than to suggest that anyone opposing UT's DEI initiative were ipso facto bigots.
But it was President Hartzell's second justification—discrimination as necessary to provide "role models"—that was the real gem. Over thirty years ago, in Wygant v. Jackson Board of Education, 476 U.S. 267 (1986), the United States Supreme Court rejected the "role model" justification for racial discrimination in education employment and held that discrimination on that basis violated Tile VI. Thanks to Professor Lowery's questioning, President Hartzell has now made a clear public record that one of UT's official motives for its DEI initiative is something that has been known for decades to violate Title VI. (One hopes the Texas Legislature is paying attention . . . as well as any employment plaintiff's lawyers out there.)
While the tactics I describe above are in the DEI-employment context, they can work equally well when confronting university violations of free speech, viewpoint discrimination, and similar matters. And while your mileage will vary depending on applicable state employment law, raising questions that a particular policy, practice, or decision may be illegal can insulate you from retaliation (and, in many states, can give you a heavy cudgel with which to hit back if the institution does retaliate).
Remember the old chestnut that "sunlight is the best disinfectant." Much of the woke agenda on campus works because it is employed covertly. Force (or threaten to force) it into the light, and it will either retreat, or it will be easier to fight.
---
Image: Randy Fath, Public Domain