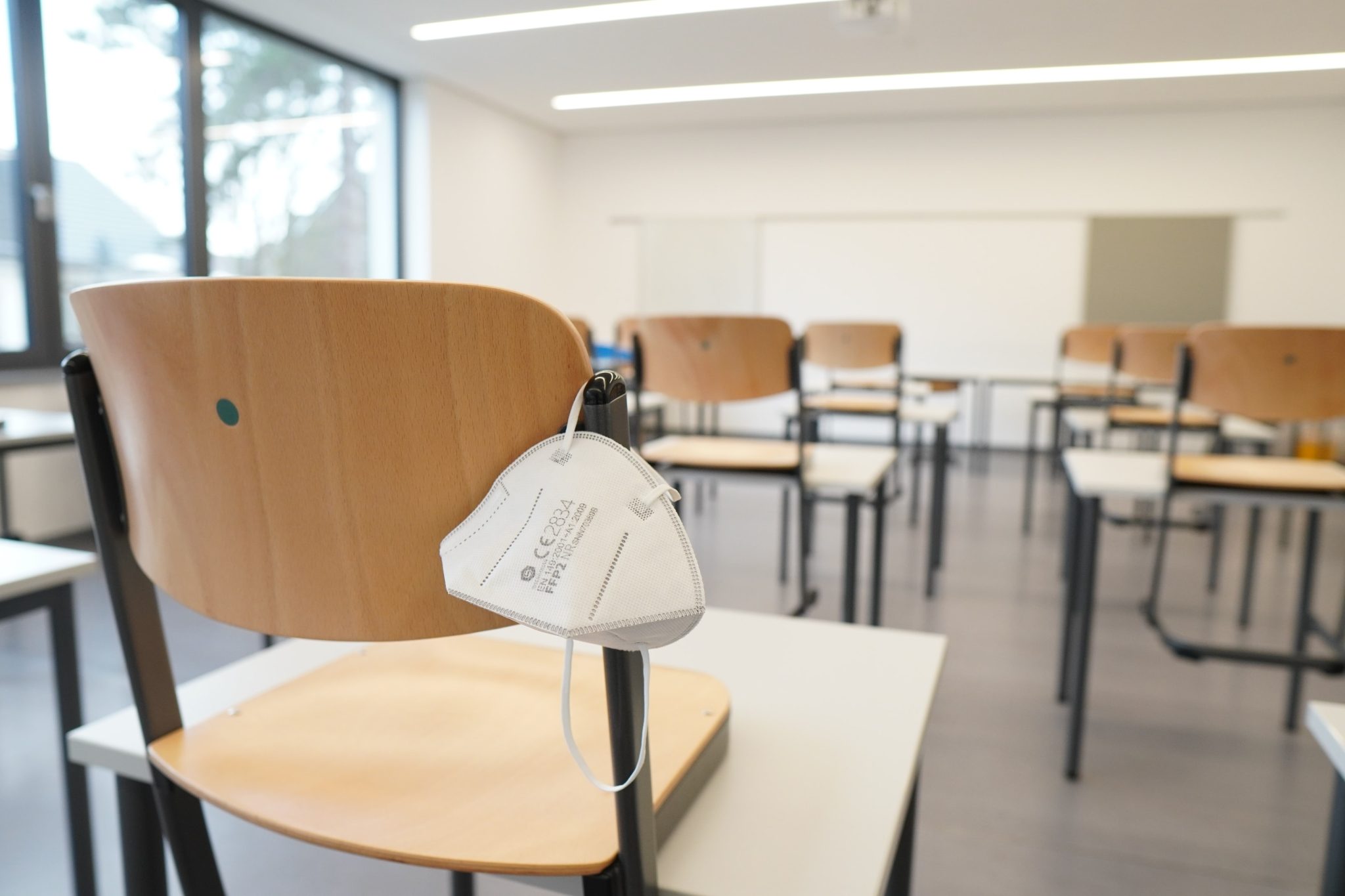 In the twilight of the second year of the COVID pandemic, hysteria continues to run amok. While many folks have gotten on with their lives thanks to vaccines or natural immunities, many others continue to live in fear and demand ever more protections and state interventions.
My favorite excuse yet for the "new normal" comes from some 125 members of the United Campus Workers of Arizona. The union members, in response to a memo sent by University of Arizona (UA) Provost Liesl Folks, claim that a return to in-person teaching violates "academic freedom."
Now, I've used a fair number of excuses to get out of class in my day, but this is like claiming that a professor requiring students to attend class is in violation of the Geneva Conventions.
Appeals to academic freedom are often made in serious circumstances, such as cases involving free speech. The National Association of Scholars maintains a list of 207 instances thus far in which professors, administrators, and students have come under scrutiny for their speech. Many of these individuals have had their careers unjustly derailed by a single action.
Take, for example, the case of Jason Kilborn at the University of Illinois Chicago School of Law. In a question on a civil procedure exam involving a hypothetical workplace discrimination case, Professor Kilborn included abbreviations for the words "n____" and "b____" in a case description, which he specified as being pejoratives for African Americans and women, respectively. The terms were not printed in full and were identified only by their first letters, "n" and "b." Nonetheless, Professor Kilborn has been prohibited from teaching until he participates in individualized training on classroom conversations that address racism.
[Related: "The Emory Law Journal Abandons Scholarship for Wokeism"]
Such cases are becoming ever more common. And yet, a handful of instructors are abusing the one resource that professors have for challenging censorious university administrators.
The UA instructors claim that "[a]ny attempt to prevent instructors […] from using pedagogical techniques and technologies that are standard tools of the COVID pandemic era and pre-COVID teaching […] is an infringement on our academic freedom." The pretense of such an argument stems from a 2009 Committee on Academic Freedom and Tenure document that establishes a faculty right to academic freedom, including protection "from any and all arbitrary interferences with their ability to carry out their missions in research, creative activities, teaching, service and outreach."
This brings us to the question: Is mandatory in-person instruction a violation of academic freedom?
The short answer is "no." In no way is requiring in-person classes a violation of the academic freedom contract between the university and its faculty.
The 1915 Declaration of Principles, the founding document of the American Association of University Professors (AAUP), establishes academic freedom as "the liberty of [a] scholar within the university to set forth his conclusions."
[Related: "The War Against Academic Freedom"]
UA's own document on Academic Freedom and Tenure follows up on the 1915 Declaration:
Academic freedom enables faculty members to foster in their students a mature independence of mind, and this purpose cannot be achieved unless students and faculty are free within the laboratory, classroom, and elsewhere to express the widest range of viewpoints in accord with standards of scholarly inquiry.
The document further explains that
[a]n essential component of academic freedom is the right of faculty members to be free from any adverse action resulting in whole or in part from the exercise of freedom of speech, belief, or conscience in any venue, to the maximum extent consistent with the fulfillment of clearly defined teaching, creative activity, research, service or clinical obligations.
It's obvious from this document that academic freedom exists to protect faculty from censorship, not COVID. So, in this case, the freedom afforded to the petitioning instructors allows them the right to criticize their institution's handling of COVID, but it does not void their obligation to teach students in person.  
Academic freedom is not license to teach however one wants. It is a freedom for scholars to publish, write, and say what they must, provided that their works are the "fruits of competent and patient and sincere inquiry." Using academic freedom as a "get out of work" card bastardizes the concept.
Provost Folks should rebuff her colleagues and encourage them to provide the education UA students expect.
---