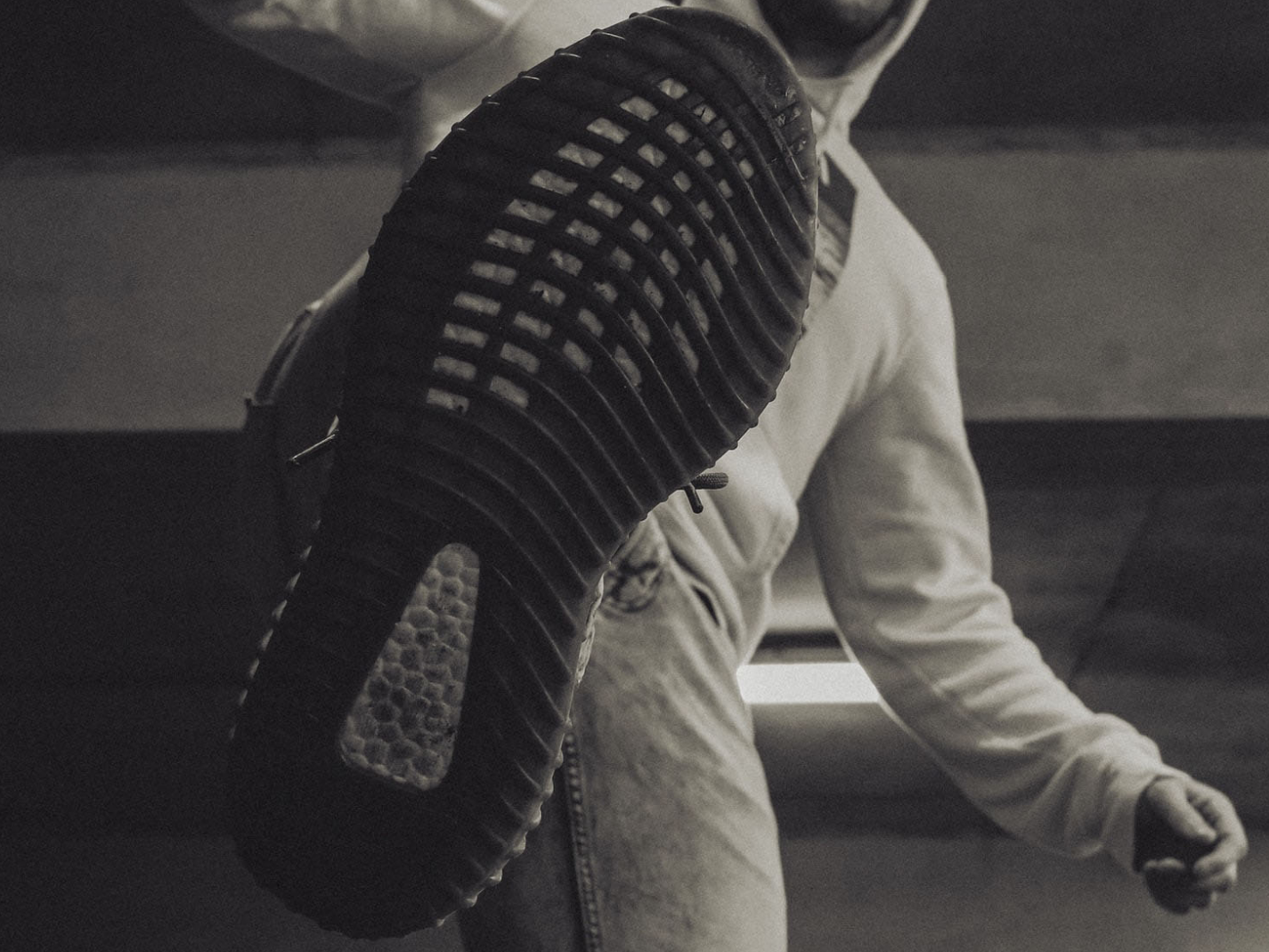 These days, it's increasingly common for conservatives, classical liberals, and centrists to point out the Left's so-called "double standards." The examples are endless: Black Lives Matter's "fiery but mostly peaceful" protests were justified, while the Canadian trucker convoy was domestic terrorism. Feminists claim to uphold the dignity of women while encouraging promiscuity and allowing "trans" men to dominate their sporting events with ease. Progressives push for election "reforms," which means allowing illegal immigrants to vote and blocking voter-ID laws. White nationalism is wrong, except if you're Ukrainian. Oh, and don't you dare mention any of the evidence demonstrating that COVID lockdowns, masks, and vaccines have been a massive flop. Why? Because we trust the science, of course.
The list goes on, and higher education is no different. Virtually every contentious issue facing the academy—including racial preferences in admissions and hiring, DEI and anti-racism initiatives, free speech and academic freedom, and Title IX adjudication—is laden with alleged leftist double standards. The incessant stream of apparent hypocrisy is met with an equally incessant stream of op-eds essentially saying the same thing: "Hey, that's a double standard! Stop it!" At this point, it's easy to churn out these sorts of articles, in large part because the Left's stated contradictions have become so painfully obvious.
Now, to be sure, I have written my fair share of these articles. And I still believe that highlighting hypocrisy in higher education can be an important exercise. But I've become increasingly convinced that this genre of article is practically ineffective and usually misses the heart of the issue: namely, that most of the apparent "double standards" aren't real. They are an illusion built upon the false premise that we all have a shared set of standards. In reality, the academic Left's behavior is perfectly consistent with its true standard: gain power, crush resistance, and destroy the West by any means necessary.
Let's start with practical effectiveness. What are double-standard exposés supposed to achieve, and are they successful? Surely, some are simply meant to add to the running catalog of progressive academic malfeasance—in that, many succeed ably. But what about changing hearts and minds and proposing realistic solutions? That's where the majority of such pieces fall short. For starters, there's the problem of visibility. Most serious critiques of the academic Left will only be published by right-of-center outlets. And who are the people who do not frequent such outlets? The very progressives who need to be reading these articles most. Indeed, in many exposés, critics of the Left merely preach to the choir, recycling familiar talking points for readers that already agree with them. The chances that a true believer will stumble upon one of these articles and actually read it are slim to none. (The irony is not lost on me that, to the extent that Minding the Campus is a "right-of-center outlet," I may be committing this error right now. But this piece is primarily directed toward aspiring critics of the academic Left, not toward the education establishment itself, so I see this as inside baseball.)
What's more, there seems to be a general reluctance to put forward creative, actionable solutions to the problems we perceive. Okay, so we've established that the academic Left is up to no good and that it is apparently hypocritical. What are we going to do about it? Many observers spend nearly all of their writing detailing the problem, with a half-hearted nod toward potential solutions relegated to the last few sentences. Again, this is not an issue if the purpose of the piece is merely to document a problem (such as the article you're reading right now). But when tangible solutions are treated as an afterthought, then they will become an afterthought. We continually find ourselves two steps behind the progressives: they do something bad, we critique it, they do something bad, we critique it, and so on. It's high time we stopped playing chase and started doing something positive in response.
[Related: "Columbia's Crumbling Core"]
Now, let's get back to these alleged "double standards." The problem here is that many falsely assume that we all agree on the same standards. When radical leftists claim that they have the same standards as everyone else, their critics believe them. "We all agree on the ends," many seem to believe, "we simply disagree on the means." This is manifestly false.
Let's take racial preferences in admissions as a timely example. The academic Left clearly favors blacks, Latinos, Native Americans, and other "BIPOC" groups over whites and Asians. It claims that these preferences are part of its fight against American racism (usually of the systemic/structural/institutional variety). "But wait," many conservative critics reply, "that's a double standard! You claim to be against racism, and yet you use racist practices to fight it. Also, shouldn't Asians be included as a BIPOC group deserving of preferences?"
There's a kernel of truth in this critique—it would highlight a double standard if we actually believe that the academic Left is concerned with fighting racism. But are we really so naive as to believe this? It seems much more apparent that the Left seeks to destroy the West, not "combat systemic racism." And what is the primary ethnic group that stands in the way of this? Whites, of course. Meritocracy is another major obstacle to taking down Western culture, so Asians, who are even more successful than whites by some metrics, are thrown in as well. This explains the Left's actions far better than so-called "anti-racism," both in theory and in practice.
It's also important to realize that leftism thrives on blatant contradictions and apparent double standards. By forcing people to repeat glaring falsehoods, the Left breaks down their will and seizes power over the minds. I learned this crucial idea from Theodore Dalrymple, who wrote the following in a 2005 interview for FrontPageMag:
Political correctness is communist propaganda writ small. In my study of communist societies, I came to the conclusion that the purpose of communist propaganda was not to persuade or convince, not to inform, but to humiliate; and therefore, the less it corresponded to reality the better. When people are forced to remain silent when they are being told the most obvious lies, or even worse when they are forced to repeat the lies themselves, they lose once and for all their sense of probity. To assent to obvious lies is in some small way to become evil oneself. One's standing to resist anything is thus eroded, and even destroyed. A society of emasculated liars is easy to control. I think if you examine political correctness, it has the same effect and is intended to.
If we actually believe that the academic Left are Marxists (many readily admit this), we shouldn't be surprised when they use Marxist tactics. For the Left, lies, contradictions, and double standards are baked into the cake. They are features, not bugs. Yes, we ought to expose evil wherever we find it, but let's not pretend that the Left is pursuing the good.
[Related: "Is Violence the Secret Sauce?"]
I'll leave you with an image from 1984 that describes the academic Left perfectly. (I know that quoting Orwell is cliché these days, but I couldn't resist.)
There will be no curiosity, no enjoyment of the process of life. All competing pleasures will be destroyed. But always—do not forget this, Winston—always there will be the intoxication of power, constantly increasing and constantly growing subtler. Always, at every moment, there will be the thrill of victory, the sensation of trampling on an enemy who is helpless. If you want a picture of the future, imagine a boot stamping on a human face—forever [emphasis added].
This is the Left's vision for the future. Its leaders realize this—their lackeys who truly believe they're pursuing justice are just useful idiots. So let's not pretend that leftist "double standards" are real and worth so much of our time. They're an illusion meant to distract and humiliate. Lying boot-stampers will continue to lie and boot-stamp. We should document their evil, to be sure, but we must also devote far more energy and resources to building positive solutions devoted to truth, goodness, and beauty. These will endure. The Left's pseudo-virtuous mirage will not.
---
Image: nick jenkins, Public Domain