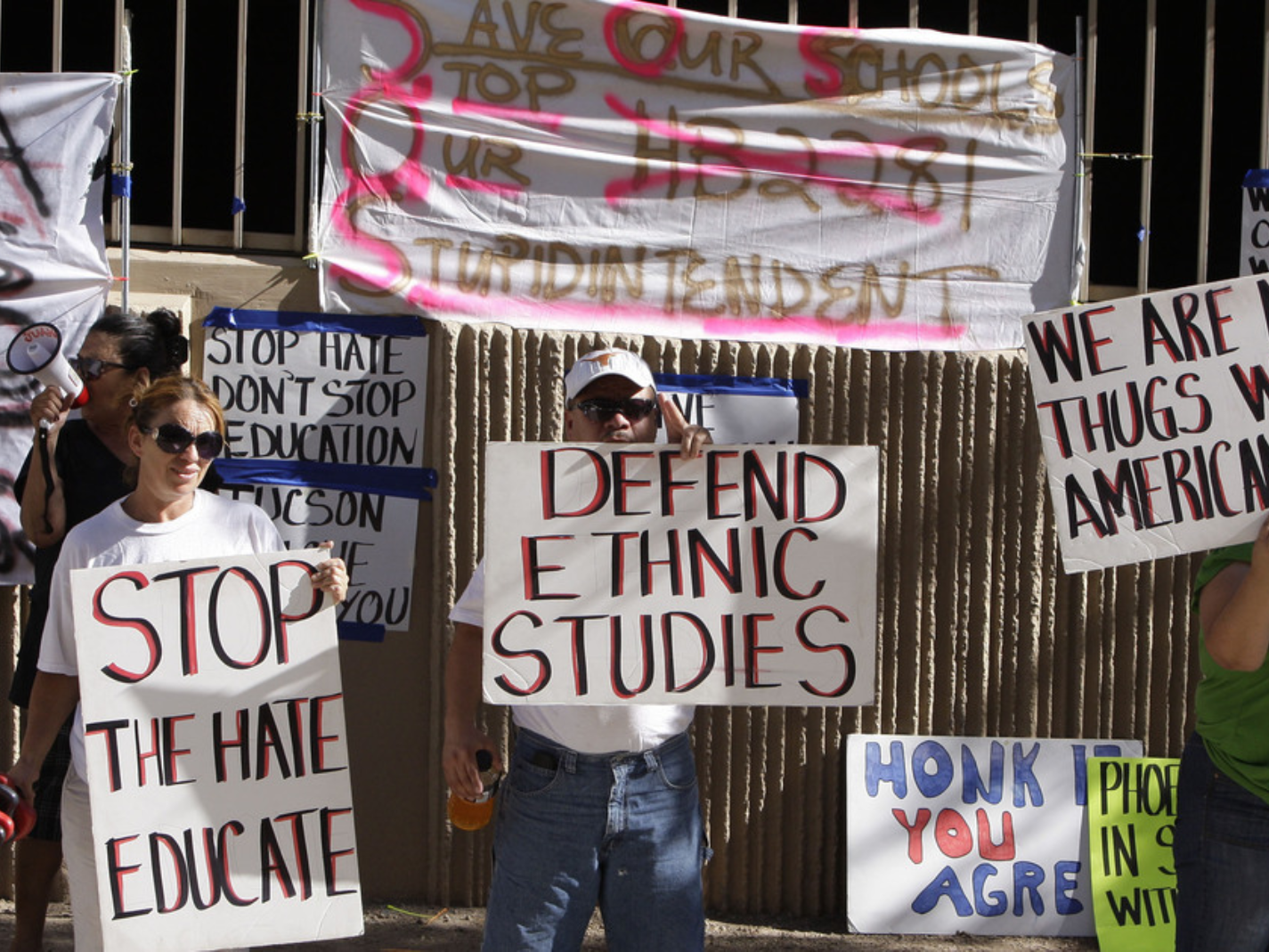 Editor's Note: The following is a letter from the California Association of Scholars, a state affiliate of the National Association of Scholars. The letter seeks signatures in an effort to oppose the University of California's proposed ethnic studies requirement for all undergraduate applicants. To add your signature, see the letter and links below.
---
Dear Friends of California education,
As many of you know, the University of California systemwide BOARS (Board of Admissions and Relations with Schools) proposed last fall that the University add to its existing "A-G" standards a requirement that UC applicants complete, in high school, an ethnic studies course in the "liberated ethnic studies" mold. We circulated a proposed letter to many of you in March that outlined some of our concerns with both the substance of the proposal and the process BOARS followed, and more than one hundred of you agreed to sign it. That letter went to the Academic Council a few days before its March 30th meeting, and the Council then decided *not* to advance the BOARS proposal, but to instead return it to BOARS for further deliberation. This was a significant accomplishment!
BOARS took up the matter again at its May 6th meeting.  Some of us drafted a more detailed letter, expanding upon and documenting some of the points raised in the March letter; because we did not have time to gather signatures widely, our colleague Richard Sander (UCLA School of Law) submitted the letter to BOARS on May 4th. Provost Michael Brown attended the May 6th meeting, and, we are told, raised some concerns similar to those we raised. The exact upshot of the May 6th meeting is unclear, but BOARS is clearly more openly divided over the Ethnic Studies proposed requirement than it was earlier, and will be holding further discussions on the issue at its early June meeting. The strong proponents of the requirement within UC have denounced their more skeptical colleagues to the press in typically overheated and divisive ways.   (press release)
We are consequently now circulating the "Sander" letter for signatures. This is a winnable argument, and it is essential that we show that a broad swath of UC faculty are concerned, and watching BOARS closely.
Please look at the attached letter, and join us if you agree with it.
What we are asking you to sign: https://docs.google.com/document/d/1K1f1EF1vQygLvQ3kvUOqoITHkoV3RA2ldi2metVaZTs/edit?usp=sharing
If you have a faculty position at a University of California campus, we need you to sign our new Letter as soon as possible so that it can be submitted by Tuesday May 31st to the Chair and members of the statewide Board of Admissions and Relations with Schools (BOARS). (Emeriti count the same as all other Professors).
Please sign by completing the information in the Google form here: https://docs.google.com/forms/d/e/1FAIpQLScP-1Tc_5zJykzfkscZBwYHRtHZoYsfyRlk3ALEQZ3_uCnt6Q/viewform
For those of you who are not affiliated with the University of California system, we ask you to forward this email to sympathetic faculty you know at any U of C campus.
Thank you for your time and for considering this request.
---
Image: Wikimedia Commons, Public Domain, Creative Commons Attribution-Share Alike 4.0 International license.