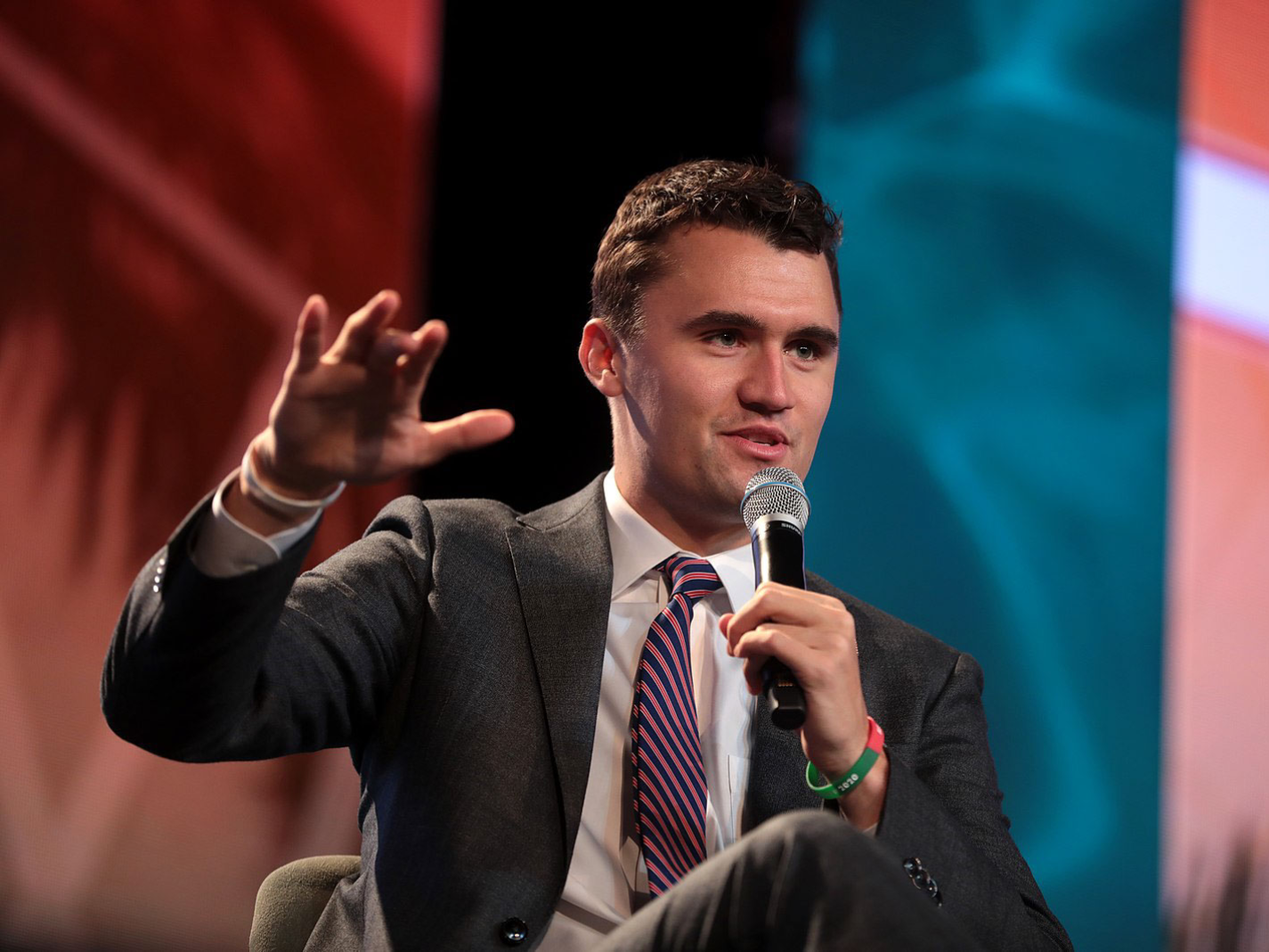 American higher education is in crisis, but persuading students to avoid it won't fix the underlying problems. Charlie Kirk's new book, The College Scam: How America's Universities Are Bankrupting and Brainwashing Away the Future of America's Youth (Winning Team Publishing, 2022), is based on the faulty premise that America can survive without higher education. No civilization survives without a thriving intellectual life, and ceding universities to the Left is not taking a higher moral road. It is surrender.
American colleges and universities are broken, and Kirk is correct that the Left deserves much of the blame for the current sad state of affairs. College degrees are increasingly based more on ideological conformity than intellectual achievement. The focus of more and more coursework is the subjective "truths" of gender and race and the demonization of Western civilization, bundled together as "critical theory." Add the exorbitant cost of a typical undergraduate degree, a cost that burdens both the student and the taxpayer, and the value of the degree deserves to be questioned. Finding the exceptions or figuring out how to navigate an undergraduate curriculum and a woke campus environment are serious challenges. But those are challenges to be met, not shirked.
What Kirk's book gets wrong is its denial that Western civilization needs healthy colleges to survive. Abandoning academia due to the prominence of left-wing orthodoxy within it and the totalitarian means by which it is enforced abandons American institutions beyond college to those who hate America. Left-wing hegemony already prevails in popular culture, the news media, and governmental bureaucracy. The left-wing orthodoxy increasingly found in these domains, however, is fed by academia. Abandoning the factories of ideas to anti-Americanism means those ideas will find still more homes elsewhere in American culture, and they will do so to the detriment of America's standing and values.
[Related: "Whatever Happened to Anthropology?"]
Vocational training and technology offer young Americans alternatives to the career path that starts with a college degree, and skilled tradesmen are in short supply. America needs welders, electricians, small businesses, and ranchers for daily life to work. America needs non-academic skills to thrive, but such skills are not all we need. We also must have a citizenry capable of seeing through lies and deception; understanding the principles of self-government and the pursuit of justice; and distinguishing between comfort and actual freedom. Acquiring technical skills is important but will not by itself empower citizens to argue for the natural rights of America's founding documents against the ideas of socialism. The fruits of a successful small business can be taken away by the votes of indoctrinated masses.
Academia is as critical of a national resource as hard infrastructure. Doctors who are versed in the theories of racial "equity" that now abound in medical schools will be ill-equipped to treat patients who suffer from actual ailments, as opposed to figments of the social justice imagination. Economists who live in the cloud of climate change illusions will wander in ignorance when they eventually staff the Federal Reserve. Journalists who are trained to seek out stories of identity group inequity will have faint ability to recognize any of the other injustices and harms that deserve to be brought to public attention. Consider the readiness of our press to downplay the current recession or its eagerness to present monkeypox as a general threat rather than a disease spread almost exclusively among gay men. Such distortions are the fruit of college classrooms that immerse students in the need to conform to progressive narratives rather than pursue the truth, wherever that may lead. Such students graduate into positions where they will ultimately shape public policy, and those policies shape America's future. Left-wing politicians and mobs do not come from nothing. They come from the classroom.
If Kirk's anger at academia is justified, his proposal for Americans to forego college degrees is not. It is counsel for turning tail and running from the problem. Our colleges and universities would be only too happy to see independent-minded students hive off to vocational training and leave the academic classroom as the exclusive preserve of woke faculty and activist students.
[Related: "How the Best of Intentions Created Today's Academic Disasters"]
Academia does not need to be abandoned; instead, colleges need a revolution. Revolutions are successful by building parallel institutions that ultimately replace the status quo. Revolutionaries in academia already exist. There are countless professors, researchers, and graduate students seeking something new. The way forward is to build on their strengths.
American academia needs new universities, new publications, and new professors. Academia's earliest colleges were founded by those fleeing authoritarianism. Harvard and Yale's Puritan beginnings were made possible by those fleeing persecution in England—such schools offer inspiration for America's academic future. With academic freedom in short supply, the recent founding of the University of Austin shows that the past can be repeated. Thanks to remote learning, new schools devoted to ideas such as natural rights, market economics, liberty, and academic freedom can reach far beyond the confines of a traditional campus.
America does need workers in skilled trades and culturally accepted career paths aside from college. Lacking a college degree should not carry a cultural stigma. Knowledge is available, and should be pursued regardless of the ivory tower. Yet, America needs its higher learning too. America needs welders, builders, growers, and fighters. But America also needs its thinkers. Rather than separate paths forward, America needs founders. America's ivory tower is collapsing, and new ones need to be built.
---
Image: Gage Skidmore, Wikimedia Commons, Creative Commons Attribution-Share Alike 2.0 Generic license.