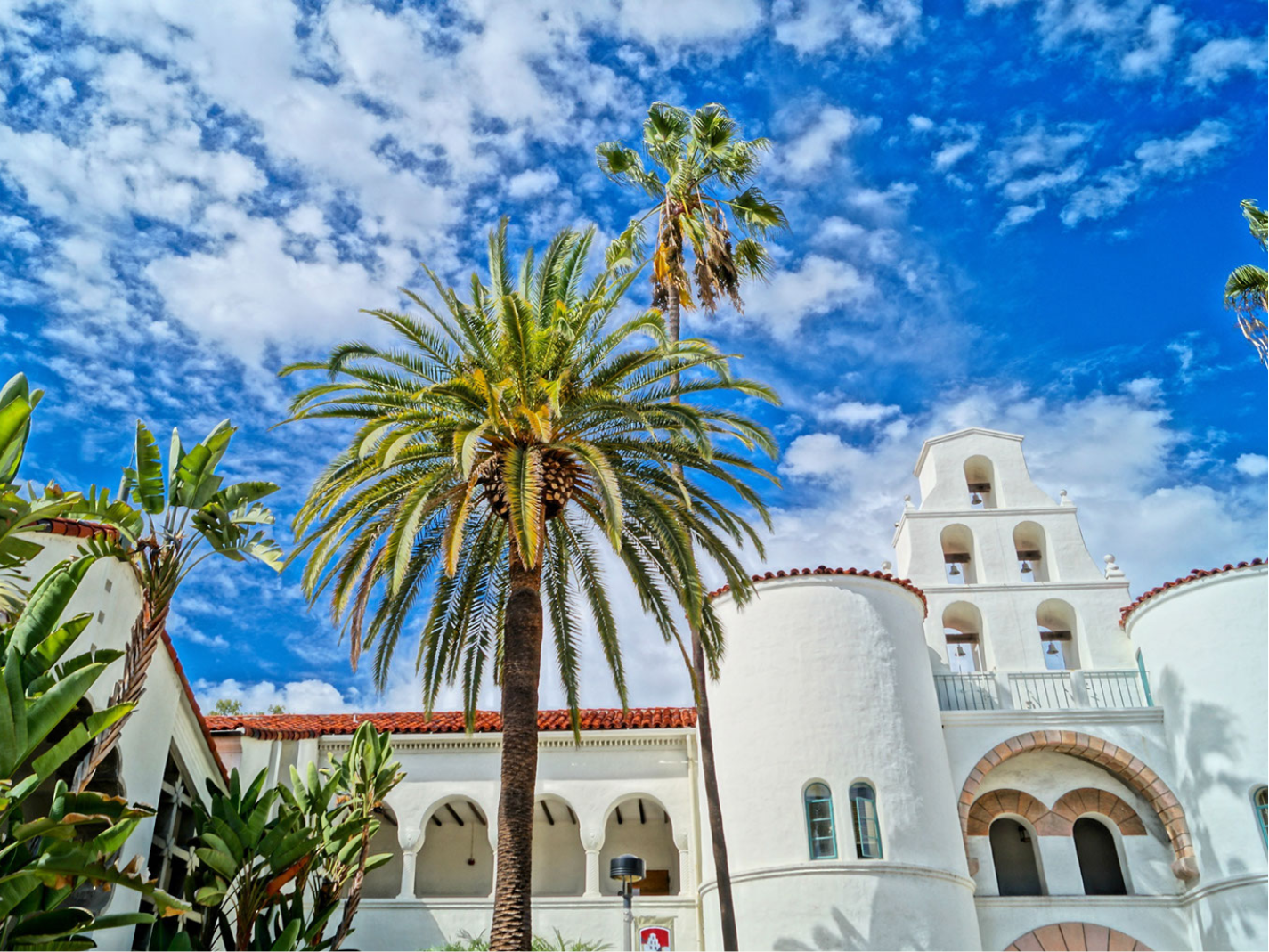 Whenever the associate vice president for faculty and staff diversity at San Diego State University (SDSU) sends an email from work, her signature identifies the school as "a proud Hispanic Serving Institution, located in the territory of the Kumeyaay nations." This kind of statement, not uncommon in contemporary academia, is a comical demonstration of our academic and cultural elites' deep commitment to virtue-signaling, identity politics, and far-left ideology, all at the expense of logic itself.
The first half of this diversocrat's signature labels the university a Hispanic-Serving Institution (HSI), a status given by the U.S. Department of Education to schools which have "an enrollment of undergraduate full-time equivalent students that is at least 25 percent Hispanic students at the end of the award year immediately preceding the date of application." SDSU earned its HSI status in 2012 with a 28% Hispanic student population. On the other hand, the land acknowledgement serves as "an act of reconciliation" in the face of settler colonialism and "an activation of Indigenous culture."
Ironically, 58% of Latinos in the U.S. self-identify as white, according to a 2021 Pew Research Center survey, and are therefore of European colonialist descent just like Caucasian Americans. In San Diego, 30.1% of the city population in 2021 were Hispanic or Latino, among which 65.4% were white.
The Kumeyaay People of San Diego have lived in the region for over 10,000 years and now reside on 12 reservations in Southern California. The tribe is documented to have "greeted the Spanish when they first sailed into San Diego Harbor with the Juan Rodriguez Cabrillo expedition of 1542."  Its population was decimated from 30,000–50,000 in the mid 18th century to 1,000 at the end of the 19th century due to "smallpox and the waves of Spanish-Mexican-American (settlements)."
[Related: "In the Fight for Free Speech, Courage is Contagious"]
So, is an HSI such as SDSU atoning for indigenous land theft by serving the Hispanic student population? Or does the right hand not know what the left hand is doing? Asking such silly questions is important because it exposes the shallowness and absurdity of these supposed diversity champions, cultural ambassadors, and inclusion role models.
Treating Hispanics, a diverse population, as representatives of los pueblos indígenas is evidence that the diversity mob cares more about ideological conformity than it does nuanced intragroup diversity.
According to the U.S. Department of Education White House Initiative on Advancing Educational Equity, Excellence, and Economic Opportunity for Hispanics, there were 451 Hispanic-Serving Institutions nationwide in Fall 2020, which collectively enrolled about 2.04 million Hispanic undergraduate students. 142 of the 451 HSIs were located in California, while 78 colleges and universities in Texas qualified as well. HSIs are eligible for Title V grants and other federal funding in science, technology, engineering, and mathematics (STEM), as well as graduate programs. In June 2022, the National Science Foundation announced a nearly $29 million funding opportunity for HSIs to "create a robust national ecosystem consisting of multi-sector partners supporting and sharing knowledge and successful models of undergraduate STEM education."
In other words, there are substantial economic incentives for a higher education institution to become an HSI. At the same time, our colleges and universities are engaged in a national competition to be the most woke. These two motives, one for financial gain and the other for ideological purity, justify the paradoxical email signature discussed above. Oftentimes, a school's ideological mission overshadows its ostensible goal of improving educational quality for the target group.
SDSU, for example, attempted to mandate "the SDSU Kumeyaay Land Acknowledgement" for faculty syllabi and still encourages the university community to adopt it in various campus activities. SDSU's HSI Task Force recommends that the school elevate itself to "a new kind of HSI," one that affirms a "Latinx-serving identity."
[Related: "When Satire Becomes 'Harassment' at Mount Royal University"]
The Hispanic Association of Colleges and Universities, a union that represents "over 500 colleges and universities committed to Hispanic higher education success," is a political advocacy group with an equity-focused legislative agenda. Its position on teacher diversity, completely coopted by the racial pairing fallacy (students are better served by educators of the same color/race), argues:
At a time when the majority of the nation's public school students are children of color, the teacher force remains overwhelmingly white.  It is clear that the U.S. teaching force decreasingly looks like America.
The Alliance of Hispanic Serving Institution Educators, another national network supporting HSIs, has a vision to help "Latina/o/x students thrive academically, professionally, and personally through the lens of equity, diversity, and inclusion." Members are organized into the "Community of Praxis," which integrates theory and practice "to embrace, and reflect, an authentic HSI identity." Evidently, the Praxis theory has its origins in Marxism.
For the American Association of Hispanics in Higher Education, serving Hispanic college students takes a backseat to the organization's political advocacy work. The group has a statement condemning the overturning of Roe v. Wade and joined a slew of unions in condemning state laws that restrict the teaching and inculcation of critical race theory. It even has a formal announcement regarding the Derek Chauvin trial verdict, calling for more work to "end racism and other injustices experienced by minoritized groups" and supporting #BlackLivesMatter.
When an HSI works hard to cultivate a postcolonial, Latinx identity, what is it supposed to do with its non-Hispanic members? Better yet, how is it going to reconcile the divergent identities within the Hispanic population, including those with indigenous ancestral roots and the majority with European settler roots?
---
Image: Adobe Stock