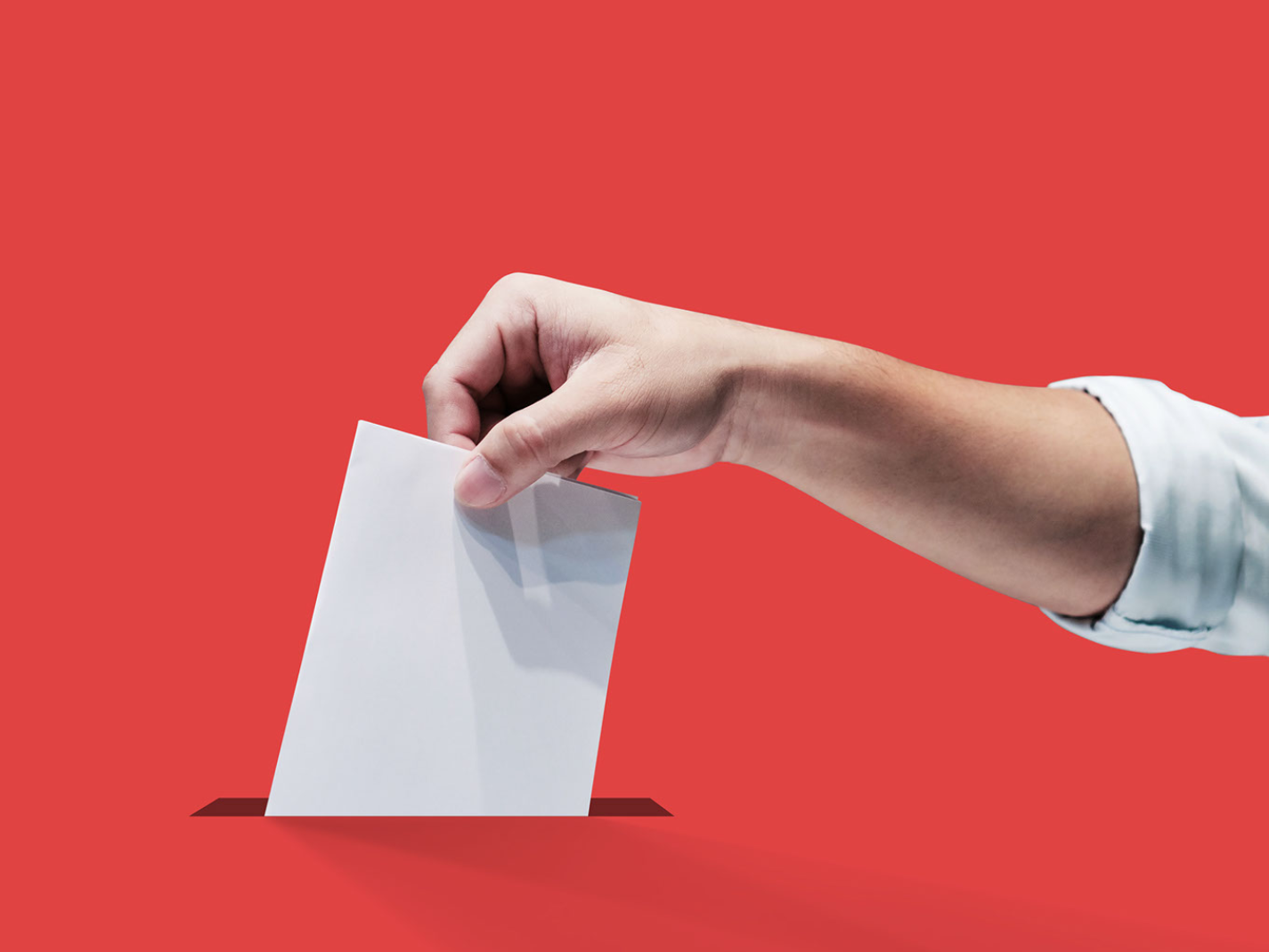 On November 2, President Biden addressed the nation regarding the 2022 midterm elections with a sense of urgency, claiming that "our democracy is under threat" due to "political violence" planned by "extreme MAGA Republicans." On November 3, the president traveled to San Diego County, where he spoke at a campaign rally for incumbent Congressman Mike Levin. There, he doubled down on the caricature of Republicans and conservatives as the grave challenge facing our democracy.
Mr. President is sorely mistaken. Record early-voting turnout in states such as Georgia, Pennsylvania, and Florida demonstrates an uptick in political participation among voters who are undeterred by tales of voter suppression and intimidation. More importantly, American voters are not preoccupied with January 6 or "lies of conspiracy and malice" when they head to the ballot box.
Instead, kitchen-table topics remain top priorities, with 79% of registered voters listing the economy as an important voting issue and 64% focusing on education. Among all voters, an October survey by the National Parents Union found that 82% of parents are very or extremely likely to vote in this election cycle.
Consequently, a revolt at the polls by concerned parents and fed-up citizens would help tilt the balance of power away from woke educrats, challenge harmful policies in both K–12 and higher education, and restore the American public's confidence in our education system.
At the national level, a Republican-majority Senate would bolster political will to confront and counterbalance the executive obsession with woke school initiatives. It would also lead to more sensible developments in the legislative process.
[Related: "Free to Divide and Indoctrinate"]
During the first two years of the Biden administration, a plethora of politicized federal policies have been introduced. In April 2021, the U.S. Department of Education (ED) attempted to change grant-funding rules for history and civics education programs with explicit reference to the "1619 Project" and the works of Ibram X. Kendi. The blatant emphasis on critical race theory (CRT) was later rescinded due to grassroots opposition and an open letter from twenty state attorneys general. But the ED has kept the controversial language in the finalized rule, which states that projects creating "inclusive, supportive, and identity-safe learning environments" will receive priority status for federal funding.
In June 2022, the ED announced a new policy that expands the definition of "sex" in Title IX of the Education Amendments of 1972 to include gender identity and sexual orientation. Meanwhile, the U.S. Department of Agriculture released a memorandum directing all state agencies and Food and Nutrition Act program operators to review their existing procedures and root out "discrimination on the basis of gender identity and sexual orientation." These two developments mean that schools and school systems which refuse to kowtow to the LGBTQ+ agenda will be penalized by having their federal lunch funding withheld.
The executive branch's overreach to coerce thought conformity also extends to higher education. After the Department of Justice dropped its lawsuit against Yale for racial discrimination in undergraduate admissions last year, U.S. Solicitor General Elizabeth Prelogar appeared at the Supreme Court on October 31 of this year to express the Biden administration's support for Harvard and the University of North Carolina. Prelogar argued that ending racial preferences in college admissions would hurt the national interest and national security by disrupting the diversity pipeline.
Congress, without a partisan majority rubber-stamping federal regulations, could more effectively scrutinize woke education mandates through a robust congressional review process. A likely shakeup in the Senate could also facilitate revisions to the current regulatory approval process by reviving legislation like S.68, which would establish mechanisms for congressional disapproval regarding major and minor executive rules.
[Related: "Can America Pay Its Way to Civic Learning?"]
With more political balance, the Senate would be poised to rigorously review legislative proposals pertaining to education. The Parents' Bill of Rights Act (S.3218), introduced by Senator Josh Hawley (R-MO), and other similar legislation to promote parental consent and school accountability, could receive renewed attention. Bills to increase academic and fiscal transparency in higher education, such as Senator Bill Cassidy's (R-LA) College Transparency Act, would be pursued with more enthusiasm. A conservative majority in the Senate could also interrupt the legislative push to spend billions in federal funding on woke K–12 civics and history education through the Civics Secures Democracy Act.
Again, parents will be a key constituency. Frustrated with devastating learning losses in public schools, exacerbated by the top-down paradigm shift from academic instruction to ideological inculcation, American moms and dads are in a unique position to influence the midterm elections this year. Polling by Heritage Action in five battleground states (Arizona, Georgia, New Hampshire, Nevada, and Wisconsin), where the control of the Senate will largely be determined, shows that 68% of voters reject age-inappropriate teaching in K–12 classrooms and the overall woke education agenda endorsed by the Democratic party.
While the public sours on toxic racial classifications and cultish gender ideology, notable progressive candidates cling to the party line. In August 2021, Senators Catherine Cortez Masto (D-NV), Raphael Warnock (D-GA), and Maggie Hassan (D-NH), who are all running for re-election in the midterms, voted against Amendment No. 3680, which would have restricted federal funding for CRT-influenced education in pre-K, elementary, and secondary schools. When debating her opponent, Georgia gubernatorial candidate Stacey Abrams accused Republicans of creating division by banning the teaching of true history and racism.
These examples of Democratic candidates going above and beyond to radicalize education are not an aberration, but a steady pattern that will surely be disrupted and blunted by the results of this year's midterm elections.
---
Image: Adobe Stock