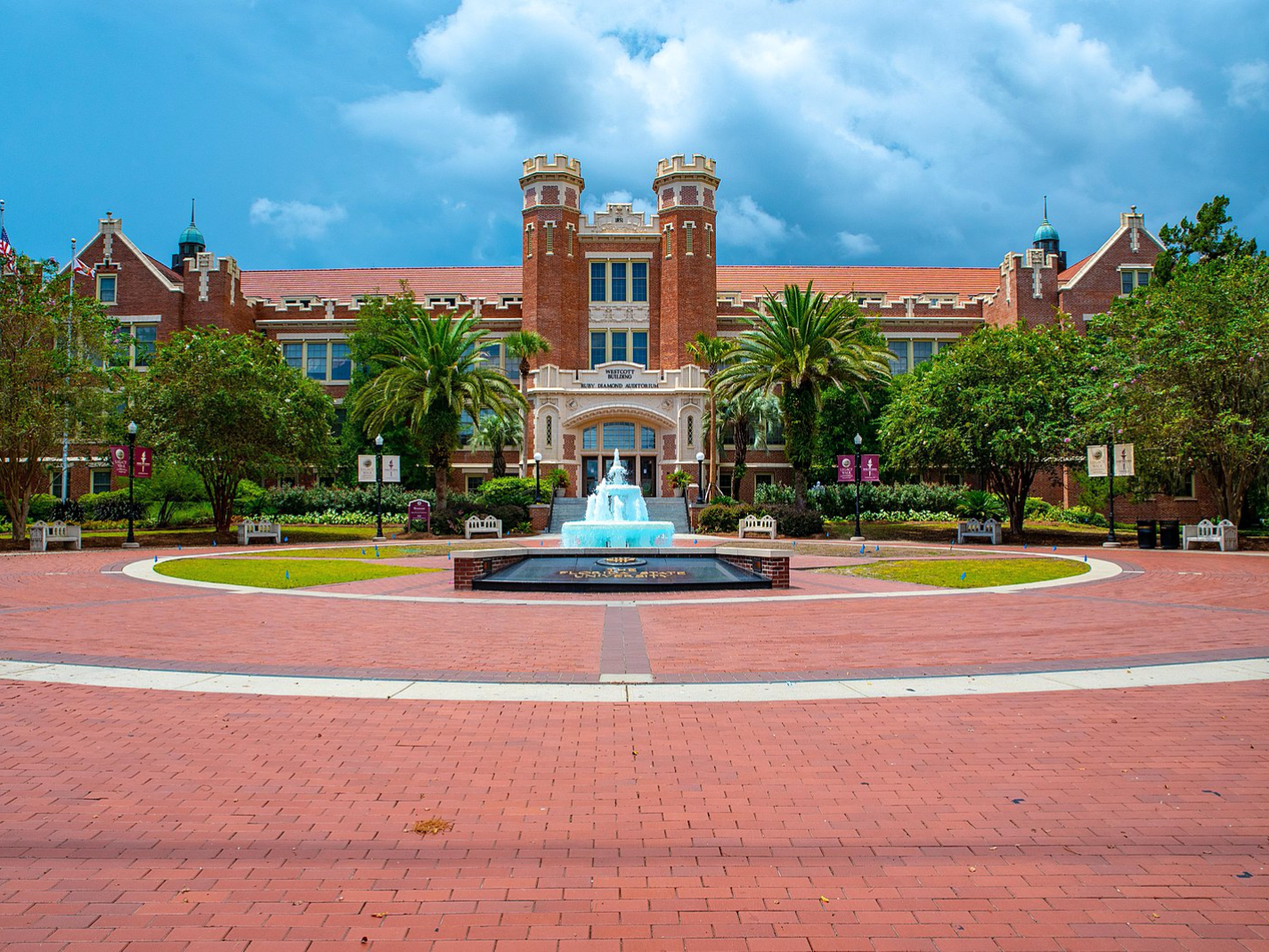 As Florida's midterm victories by conservative candidates are celebrated across the country as a blueprint for the counter-woke movement, U.S. District Judge Mark E. Walker rebuffed the trend. After issuing a preliminary injunction order in August against the employment provisions in the Individual Freedom Act (IFA), also known as the Stop Wrongs against Our Kids and Employees ("Stop W.O.K.E.") Act, Judge Walker followed up by striking down the bill's higher education provisions.
Like the previous ruling, Judge Walker framed his decision as a defense of viewpoint diversity and academic freedom. Comparing Florida Governor Ron DeSantis's "War on Woke" to a "positively dystopian" regime in George Orwell's 1984, he writes:
This prophylactic ban on university employees' speech affects potentially thousands of professors and serves as an ante hoc deterrent that "chills potential speech before it happens," and "gives rise to far more serious concerns than could any single supervisory decision."
This double whammy against the Stop WOKE Act is the court's response to a lawsuit filed by the Foundation for Individual Rights and Expression (FIRE) on behalf of a group of Florida university professors and college students.
Notably, the State of Florida rebuts that professors can expressly discuss the eight divisive concepts outlined in the law "in an objective manner." Nonetheless, Judge Walker concurs with the plaintiffs that the concepts and the challenged provisions are too "impermissibly vague."
From the standpoint of the plaintiffs, the ruling is a welcome safeguard of the First Amendment rights of students and faculty and a good win for American academia's progressive majority. But the culture war is not fought in court rooms alone. The narrowly tailored lawsuit taking on the higher education provisions in the Stop WOKE Act, along with its legal victory, has wider reverberations.
[Related: "Who's Afraid of the Big Bad Woke?"]
To start, the intelligentsia and their bureaucratic counterparts are now more emboldened to promote race-based programming, not as a construct of academic freedom, but as an issue of compelled speech.
Contemporary higher education is hopelessly captured by wokeism, a political call to action that centers campus life and higher learning on intersectional group identities such as race, gender, and sexuality. This change in mission from critical thinking and truth-seeking in a classical liberal tradition to racial justice, diversity, equity, and inclusion, and antiracism has had revolutionary consequences.
We may no longer assume that colleges and universities are places of free, open inquiry or honest intellectual debate. Increasingly, these spaces have morphed into echo chambers that reward ideological conformity and penalize dissent.
In fact, the University of Florida (UF), the biggest public higher education institution in the Sunshine State, is among the top ten worst colleges for free speech this year, according to FIRE's 2022 College Free Speech Rankings. Case in point: In October, hundreds of students protested Senator Ben Sasse (R-NE), who was invited to speak on campus as the sole finalist in the school's presidential search.
The protestors—organized by the Alachua County Labor Coalition, Graduate Assistants United at UF, UF Young Democratic Socialists, United Campus Workers UF, UF College Democrats, and Take Action Florida—accused Sen. Sasse of transphobia, homophobia, anti-Asian rhetoric, and an unwillingness to oppose the Stop WOKE Act.
The University of South Florida (USF), which was named in the suit by several professors and students, refused to recognize the conservative student organization Young Americans for Freedom (YAF) because the group's name is too similar to Young Americans for Liberty (YAL), a libertarian student organization. In November 2021, students from Florida State University (FSU), another co-defendant, attempted to ban conservative commentator Ben Shapiro from speaking on campus.
[Related: "Institutional Neutrality: Do not block the way of inquiry!"]
Political litmus tests have also become commonplace in many Florida schools. At UF, the Office of the Chief Diversity Officer churns out initiatives for "inclusive excellence," supports race- and gender-based affinity groups, and streamlines "Campus Diversity Liaisons," "experts embedded in each college and business unit." UF's College of Engineering has an "Inclusive Excellence Statement" proclaiming that "[d]aily actions toward Inclusive Excellence are the responsibility of every one of us." The College of Public Health and Health Professions at UF has developed an equitable search guide, outlining "pathways" for hiring "diverse" faculty and staff.
At FSU, the Office of Equity, Diversity, and Inclusion (EDI) provides resources for so-called "diversity recruitment," including the National Minority Faculty Identification Program, a national registry "consisting of diverse and strategic faculty and doctoral students seeking jobs in higher education." The office also promotes a series of antiracism-themed books, articles, training materials, and toolkits, including resources for kids such as Antiracist Baby, Raising White Kids, and "Books to Teach White Children and Teens How to Undo Racism and White Supremacy." The "Anti-Racism, Equity & Inclusion Terminology" defines structural racism as:
The normalization and legitimization of an array of dynamics – historical, cultural, institutional and interpersonal – that routinely advantage Whites while producing cumulative and chronic adverse outcomes for people of color.
USF showcases its commitment to the race-essentialist fad through its Diversity, Anti-Racism & Equity (DARE) Dashboards, proselytizing contested ideas that "systemic racism is real" and that "our success as a university hinges on our ability to eliminate racial inequities."
Instead of fostering robust debates on whether controversial concepts like systemic racism are worthy of scientific inquiry, these institutions accept the premises and prognoses of race-based thinking as dogma.
All things considered, students and faculty are subject to a flood of woke ideas without alternatives. They are, in other words, forced to study and work in ideologically biased environments where free expression is under constant threat. The District Court doesn't support academic freedom at all, but rather the freedom to compel and inculcate a specific set of cultural values and institutional norms that only diminish academic freedom.
---
Image: Ernie Stephens, Wikimedia Commons, Creative Commons CC0 1.0 Universal Public Domain Dedication