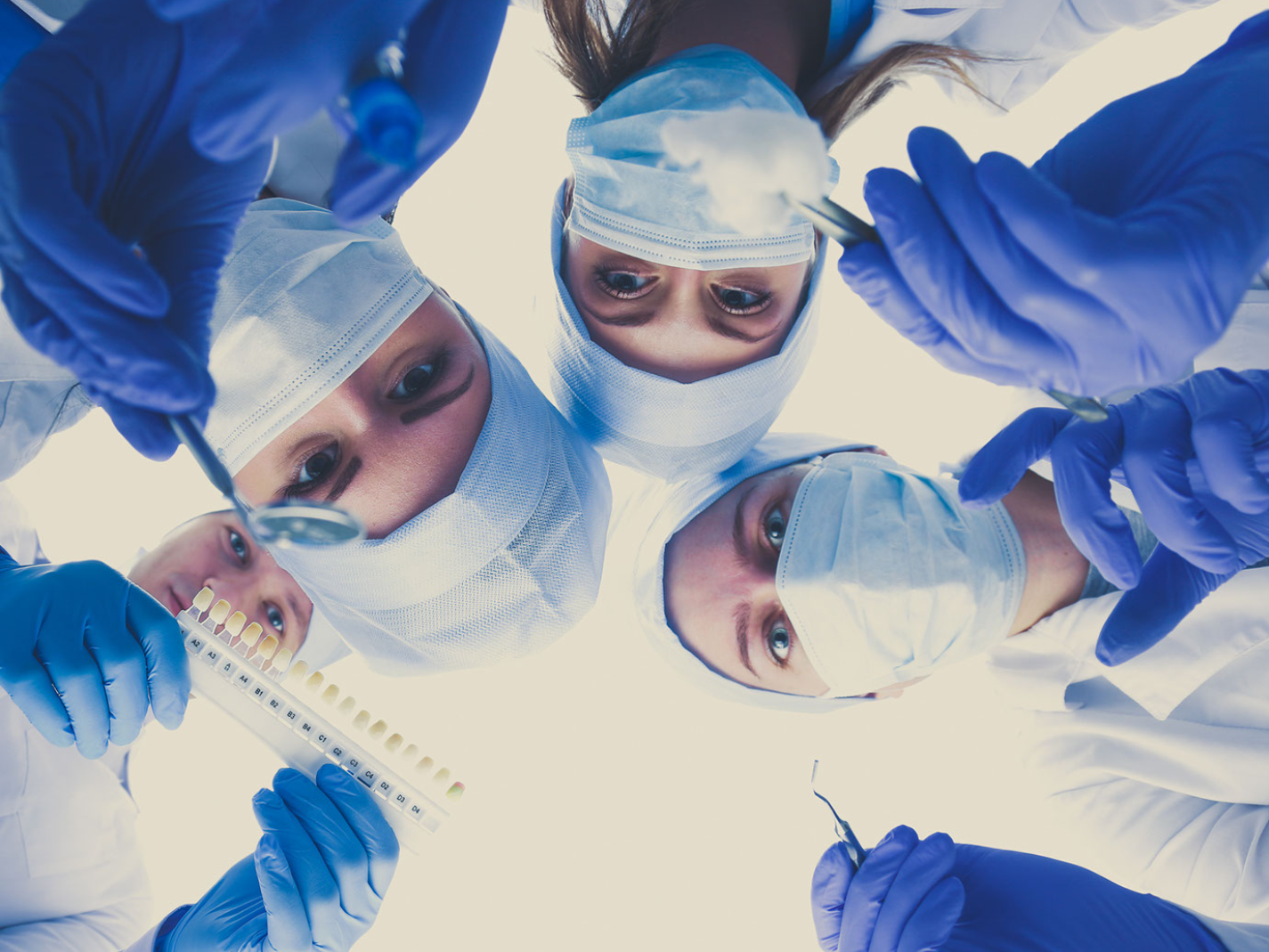 White Coats for Black Lives is Bringing Racialized Medicine to a Doctor's Office Near You
The medical student activist group White Coats for Black Lives (WC4BL) is not only radical—it is also mainstreaming radicalism in medical education. WC4BL connects the profession of medicine to a larger woke zeitgeist. The group emerged in 2014 following a national "die-in" across seventy medical schools in which medical students sought to "spotlight racial bias as a public health issue," and promote racialized anti-police rhetoric. Rather than accept jury findings that absolved police of wrongdoing in use-of-force cases in New York City and Missouri, radical medical students opted to use their influence as America's future doctors to advocate for their own vision of race-based medicine.
WC4BL is not a fringe group—it comprises a network of over seventy chapters around the country, and it has an increasingly imposing presence in medical education. This past January, John Sailer of the National Association of Scholars noted that WC4BL is gaining ground in convincing prominent medical organizations like the Association of American Medical Colleges to adopt its "anti-racism" "scorecards," and in pressuring schools such as the University of California, Davis and the University of Utah to affirm that racism is a mental health crisis. Columbia University and the University of Michigan each capitulated to their WC4BL chapters' demands that curricula be "grounded in critical race theory" and the ideas of race theorist Ibram X. Kendi.
WC4BL's advocacy parallels the "struggle sessions" of China's Maoist past, where social and psychological pressures helped to purge "old" norms and ideas. Through WC4BL, today's medical schools embrace a similar long march built around identity politics.
In its vision statement, WC4BL openly asserts that its goal is to "dismantle racism and accompanying systems of oppression in health," in order to eradicate "dominant, exploitive systems in the United States, which are largely reliant on anti-Black racism, colonialism, cisheteropatriarchy, white supremacy, and capitalism." The statement goes even further in betraying its Maoist underpinnings, offering additional "resources" such as links to websites for Black Lives Matter and the article "Building Movements Through a Black, Queer, Feminist Lens."
[Related: "Are Woke University Policies Killing People? They May Soon"]
WC4BL promotes concepts that have nothing to do with eliminating disease or healing, and everything to do with imposing sociopolitical change through the power of medical institutions. In its vision statement, WC4BL asserts that "anti-racism" not only mandates combating "anti-Black racism," "white supremacy," and "capitalism," but also requires "dismantling fatphobia." WC4BL's objection to "fatphobia" suggests that it no longer cares about obesity in light of a higher pursuit of social justice. Indeed, WC4BL advocates for a "redistribution of power and resources," and "unlearning toxic medical knowledge and relearning medical care that centers the needs of Black people and communities."
WC4BL promotes an anti-humanist ideology by fostering coalition partners affiliated with the Left's anti-police movement. In October, WC4BL proudly announced its new partnership with Beyond Do No Harm, an "abolitionist coalition" devoted to social justice. Beyond Do No Harm is dedicated to "ending police and ICE presence at hospitals," and ceasing calls to law enforcement for issues related to drug dealing, fraud, the "transmission of infectious disease," and mental health. If fully implemented, hospitals will be more dangerous, while healing will be more difficult. Nowhere does Beyond Do No Harm consider that violence can accompany mental health disorders or that such violence requires a police response. Willful avoidance of the police places patients, doctors, and nurses at unnecessary risk.
The group's influence is growing. In August, the University of California, Los Angeles's (UCLA) David Geffen School of Medicine appointed Julian McNeil as its new director of "justice, equity, diversity, and inclusion." McNeil helped found UCLA's WC4BL's chapter, and is involved in "establishing responsibility structures" such as "restorative justice circles" and "unconscious bias training." More and more of America's future doctors will be going through such programs.
WC4BL has accomplished much given that it is less than a decade old. The group is not only reshaping medical education in its own image—it also threatens to return medicine to a dark and dangerous past.
---
Image: Adobe Stock