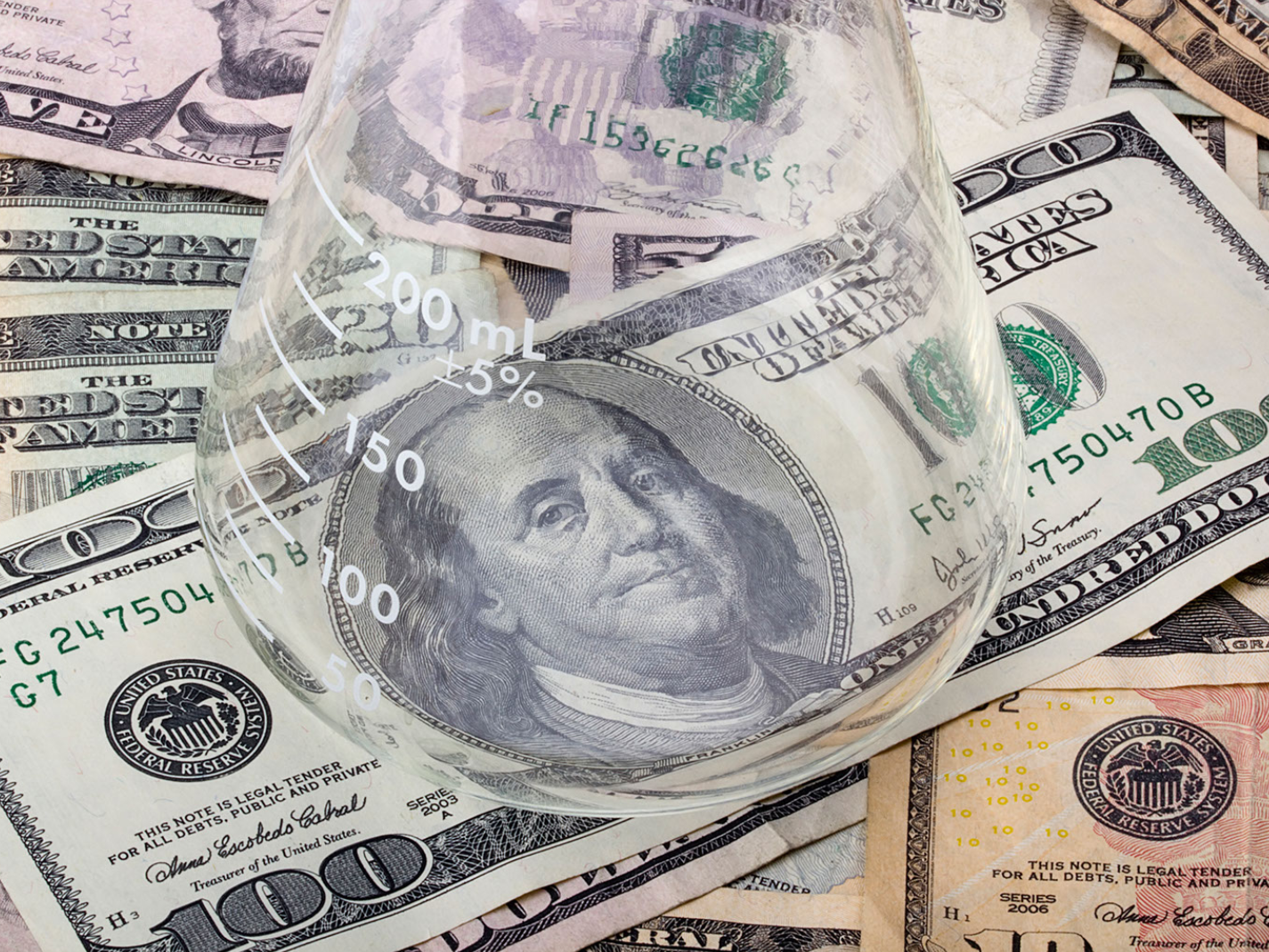 The 1950s were the beginning of a massive expansion of federal funding for basic, curiosity-driven science in the universities. An initiative of the Roosevelt administration, the unprecedented intrusion was floated on high-sounding rhetoric that ultimately prevailed over the concerns of a skeptical Congress. Scientists, so the story went, were intrepid adventurers exploring science's "endless frontier." The scientists had helped win the war, and the federal government should—was obligated to, it was asserted—help them, with gushers of money, floated on the romantic image of the scientist as intellectual adventurer.
This image of science is not unfair: post-war academic science was a wonder to behold. And there was a lot of money to fuel the fire. Since the end of World War II, federal funding of university research has doubled roughly every seven years, to its present $85 billion. The romantic image has been tarnished in recent years, but federal funding has not: the money continues to roll in, and to grow. The questions, therefore, arise: Are we getting what we are paying for? Is our knowledge of the natural world doubling every seven years, commensurate with the funding? Or is the money being dissipated in exponentially increasing frivolity and meaninglessness?
A recent paper in Nature casts these questions into stark relief. The authors analyzed the citation patterns of more than 45 million published papers, and roughly four million patents, from the 1950s to the present. They crafted a number they called the "coefficient of disruption," or CD, which quantified whether a paper was "disruptive," meaning that it changed a field dramatically, or "consolidating," meaning that the paper was business-as-usual research. Here, from their article, is the money shot: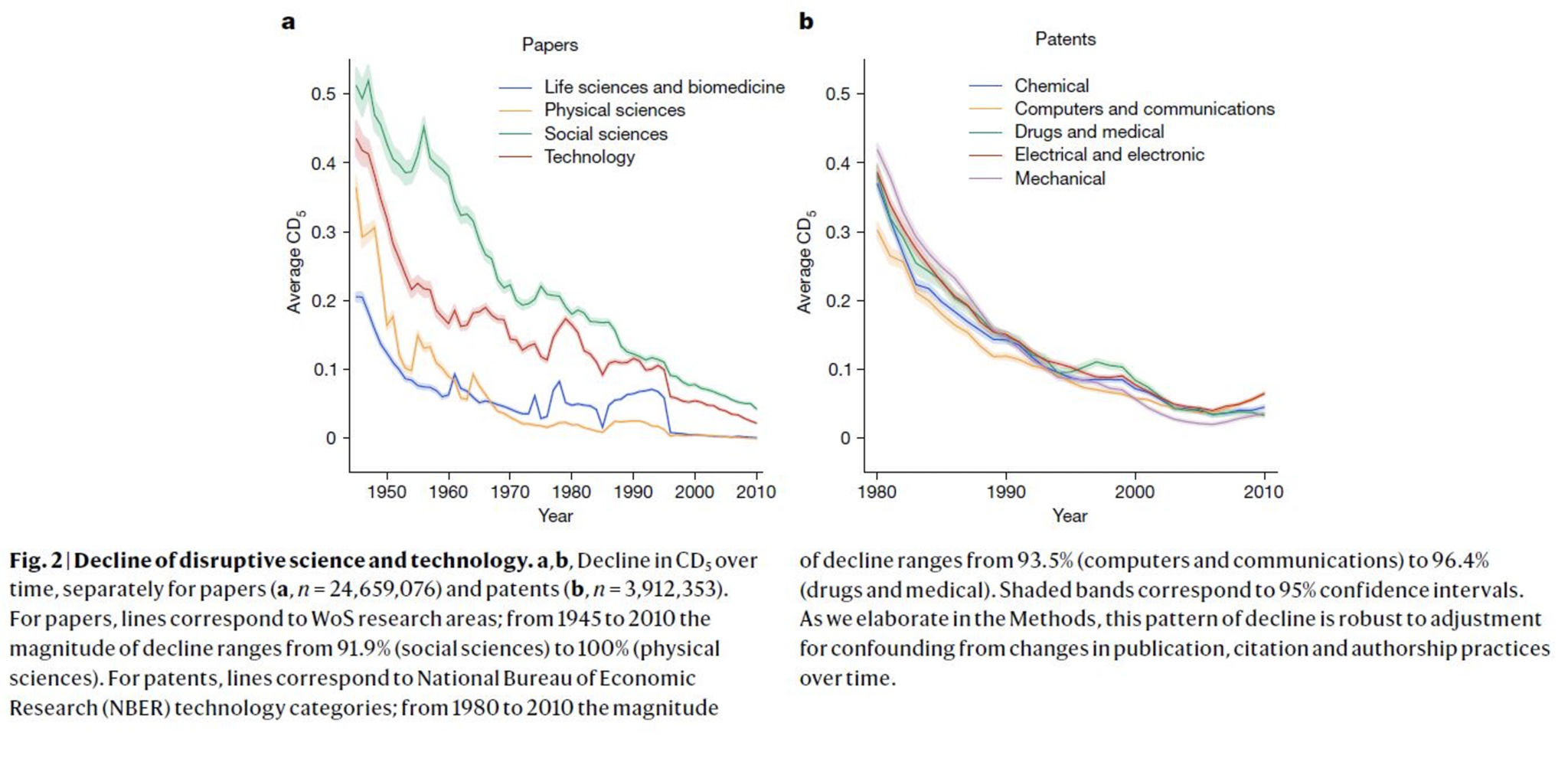 Figure 1. Coefficients of Disruption (CD) over time for research papers (left) and patents (right). (From Figure 2 of Park et al. 2023.)
So, that's troubling. The massive federal intrusion into university science that began in the 1950s promised disruption: all that would come from exploring that endless frontier. We seem, rather, to be getting the opposite. The question asks itself: What are we getting for all this money spent on science?
To answer that question, we need to look at the method the Nature authors used to classify an article or patent as disruptive or consolidating. They used an analysis of patterns of citations between papers and patents. Every paper or patent contains a list of citations and references, which have, presumably, contributed something to the thought that went into it. That itself is a questionable assertion: citation analysis reveals something more like neighborhood gossip: who's talking about whom, that sort of thing. That serves well enough in this case, however.
The Nature authors looked at citation patterns over time. Each of those 45 million articles constitutes a Target paper, which cites papers from the past (Predecessor papers). The Target paper and Predecessor papers in turn can be cited by Future papers. The coefficient of disruption is calculated from these patterns of citation.
A Target paper is ranked "consolidating" if Future papers cite both the Target paper and the Predecessor papers cited by the Target paper.
"Consolidating" Target paper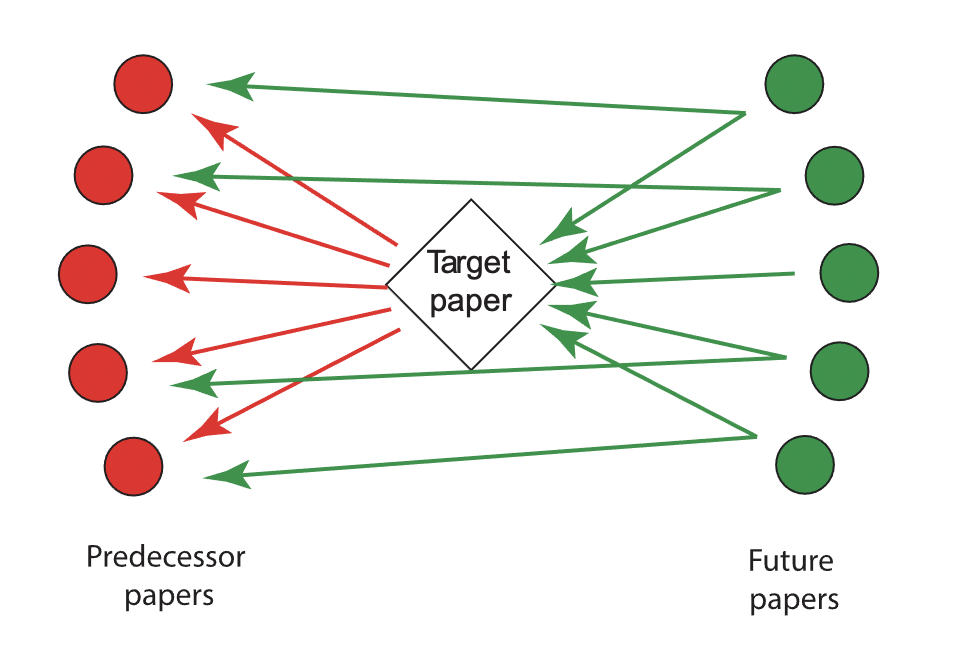 Figure 2. Citation patterns for "consolidating" papers. (Modified from Park et al.)
On the other hand, a Target paper is considered "disruptive" if Future papers no longer cite the Predecessor papers cited by the Target paper, but disproportionally cite the Target paper.
"Disruptive" Target paper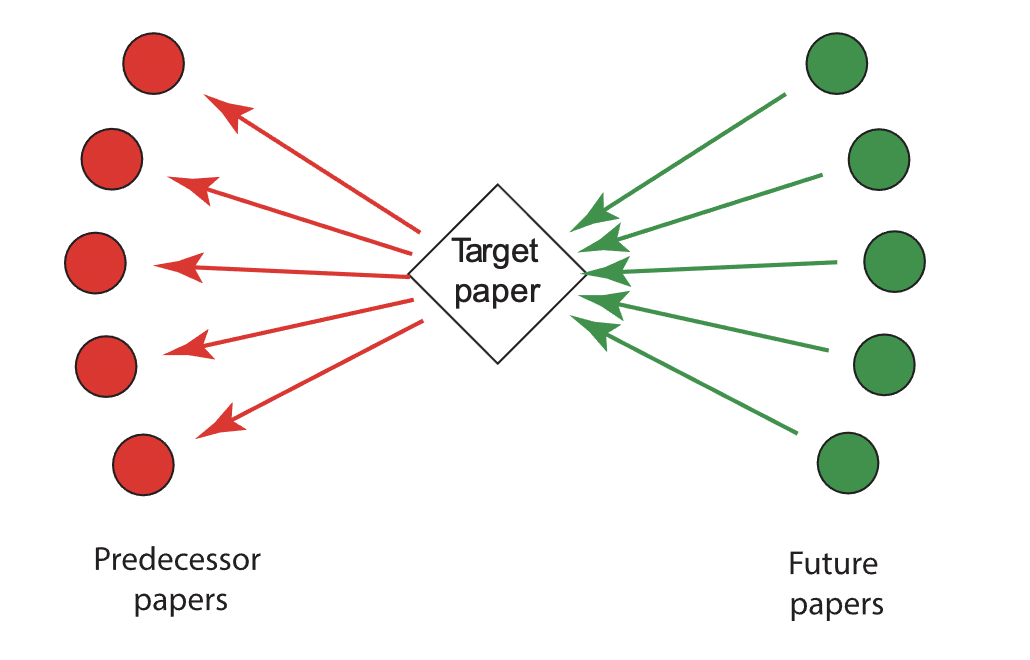 Figure 3. Citation patterns for "disruptive" papers. (Modified from Park et al.)
In short, disruptive papers are those that change the scientific conversation. We're getting less and less of that over time, according to the Nature authors. Science now seems to be at that point in a dinner party conversation where everyone has run out of new things to say, but they keep talking anyway.
Could it really be that all that generous government funding is killing disruptive science? The study's authors, to their credit, tested several ways the data could be explained short of that conclusion. Perhaps all the easy discoveries have been made, and discovery is becoming harder? Perhaps patterns of language have changed over time? They came up empty in every scenario they considered, and were left with the same conclusion as Nature: "no one knows why." The one interesting result was that numbers (rather than proportions) of disruptive papers have been comparatively steady over time. Putting more explorers at the endless frontier has failed to increase the yield of that precious metal of discovery.
[Related: "Challenging the Academic Publisher Oligopoly"]
Our friends on the Right have jumped on this remarkable result to bolster various pet theories about the ongoing degradation of academia and the sciences. Steven Hayward, for example, attributes the decline to "the deadly confluence of ideology and the increasingly narrow conformism of academic specialties." True enough, but inadequate, I think, to explain this. The ideological takeover of the sciences is a comparatively recent phenomenon. The decline in disruptiveness began in the 1950s, however, and has been declining steadily ever since. So, there's something else at work, something more fundamental.
Here's my pet theory: the generous funding of the academic sciences is itself the problem. Compare the rise of funding for academic science with the decline in disruptiveness (Figure 1):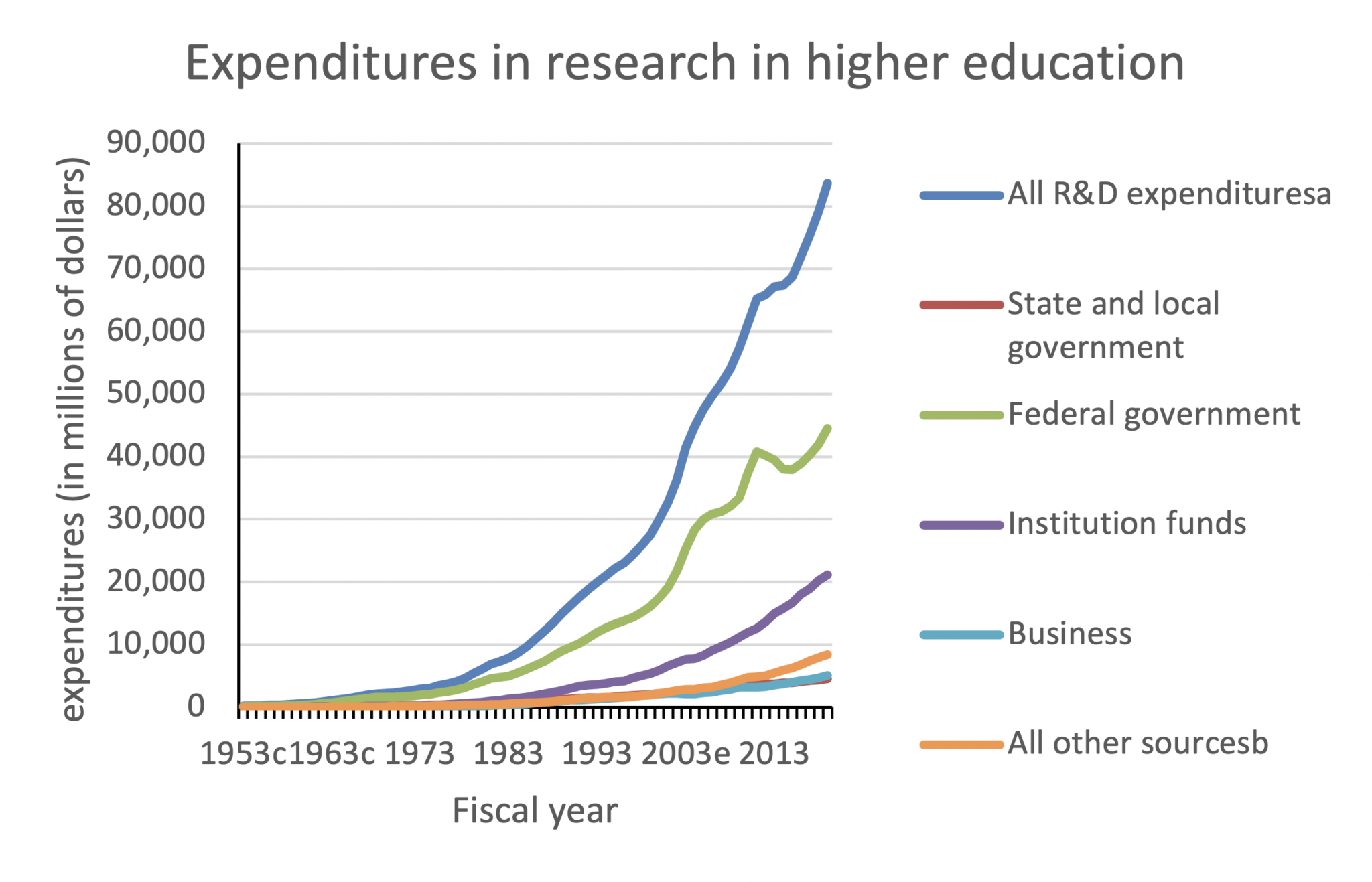 Figure 4. Patterns of funding of academic research. Source: Higher Education Research and Development Survey, National Science Foundation.
They are virtually mirror images of each other. More funding seems to correlate strongly with smothering disruptive science.
We can see the relationship between spending and disruptive science by plotting the coefficient of disruption against spending (Figure 5). The correlation stands, but now with an interesting twist. Disruptiveness was very high when spending was low, declined rapidly until 1980 or so, and then settled into a steady decline to the present.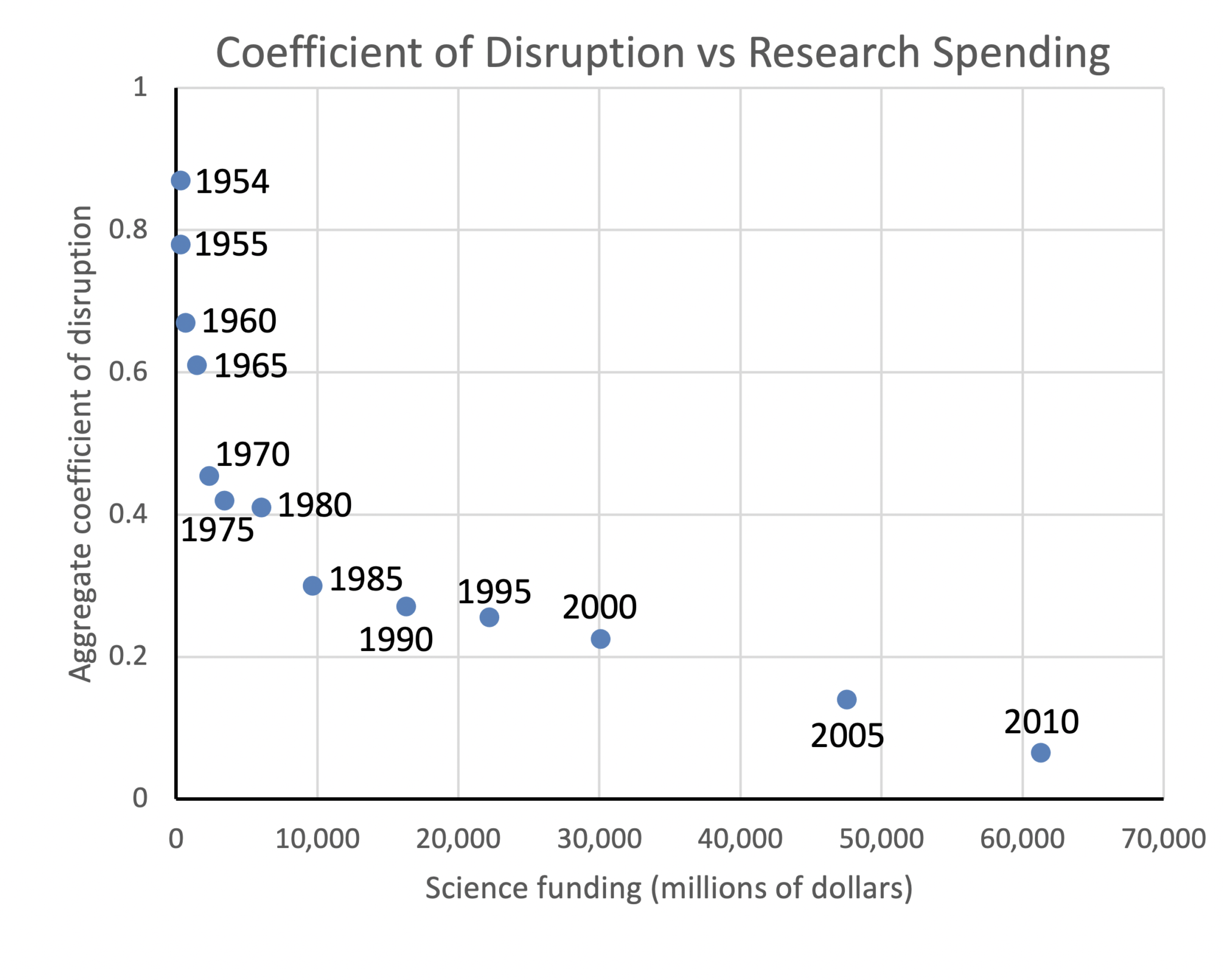 Figure 5. The inverse relationship between disruptive science and science spending. Aggregate coefficient of disruption is the sum of CDs for Life Sciences and Biomedicine, Physical Sciences, Social Sciences and Technology (Figure 1). Spending figures are from the Higher Education Research and Development Survey, National Science Foundation.
There seems to be a demographic dimension to this. But what is it?
Stephen Turner and Daryl Chubin have reflected on this problem in an interesting way. They argue that the massive increase in science expenditures since the 1950s has brought about a radical change in what they call the ethic of science. Whereas scientists prior to World War II built their careers around an "ethic of discovery," the voluminous post-war revenue stream has transformed science into an "ethic of production." In an ethic of discovery, scientists strive to be disruptive. Success lies in pushing back the "endless frontier." Judgment of peers is crucial in determining whether, and how, the frontier had been pushed back. Rewards follow from doing disruptive work. In an ethic of production, however, scientists are judged by how scientifically "productive" they are, as measured by papers published and cited, students trained, and (most importantly) grants won.
[Related: "The Racialization of a Top Science Journal"]
Turner and Chubin argue that the numerous pathologies that afflict modern science follow from this shift in ethical norms, a shift, they point out, that has been driven by increased spending on science. These pathologies include: conformity; crowd-following; suppression of dissent; and denigration of the original or creative thinker. That is a recipe for producing "consolidating," that is to say, unimaginative, research. Disruptive research is not welcome under an ethic of production.
The demographic dimension underscores the idea that it is increased science spending per se that is driving the decline. Since World War II, the actuarial tables have worked their inexorable way through the population of scientists. When science funding began to grow, the sciences were still populated by scientists who had grown up in an ethic of discovery. This is why those early years of federal science funding stand out for the high level of disruptive science (Figure 5). By the 1980s, roughly a generation later, the population began to shift to scientists who came up in an ethic of production. Presently, roughly another generation hence, the ethic of production has colonized nearly the entire population: there is little left of the ethic of discovery. As it is the exponentially increasing level of spending that has driven the shift, it's hard to escape the conclusion that it is, in fact, the increasing spending that is driving the decline of disruptive science.
The inescapable conclusion is that we are spending tens of billions of dollars on essentially pointless scientific activity: exponential increases in papers that are never read, more and more scientists who seek affirmation rather than adventure, and institutions that value money and power more than fostering scientific discovery. In other words, our $85 billion (and growing) expenditure is fostering a generation of intellectual squishes and rent-seekers. This leads, in turn, to the really uncomfortable conclusion that the Nature authors seemed unwilling to explore, and that conservative commentators seem unable to draw: we are spending too much money on science.
The solution? Science will recover when an ethic of discovery can be restored. That will mean, among other things, shuttering the National Science Foundation, closing down all the extramural research programs presently managed by numerous federal agencies, and getting the federal government out of academic research altogether.
These are sacred cows that all the institutions of modern science will defend tooth and nail. Yet, by the terms of the 1950s idealistic vision that justified the federal intrusion into the academic sciences, the experiment has been a colossal failure. The course of action is clear: Shut down the experiment, choke off the ethic of production, thin the herd at the endless frontier, and disruption just might come back to the sciences—and the value of science to society along with it.
---
Image: Adobe Stock