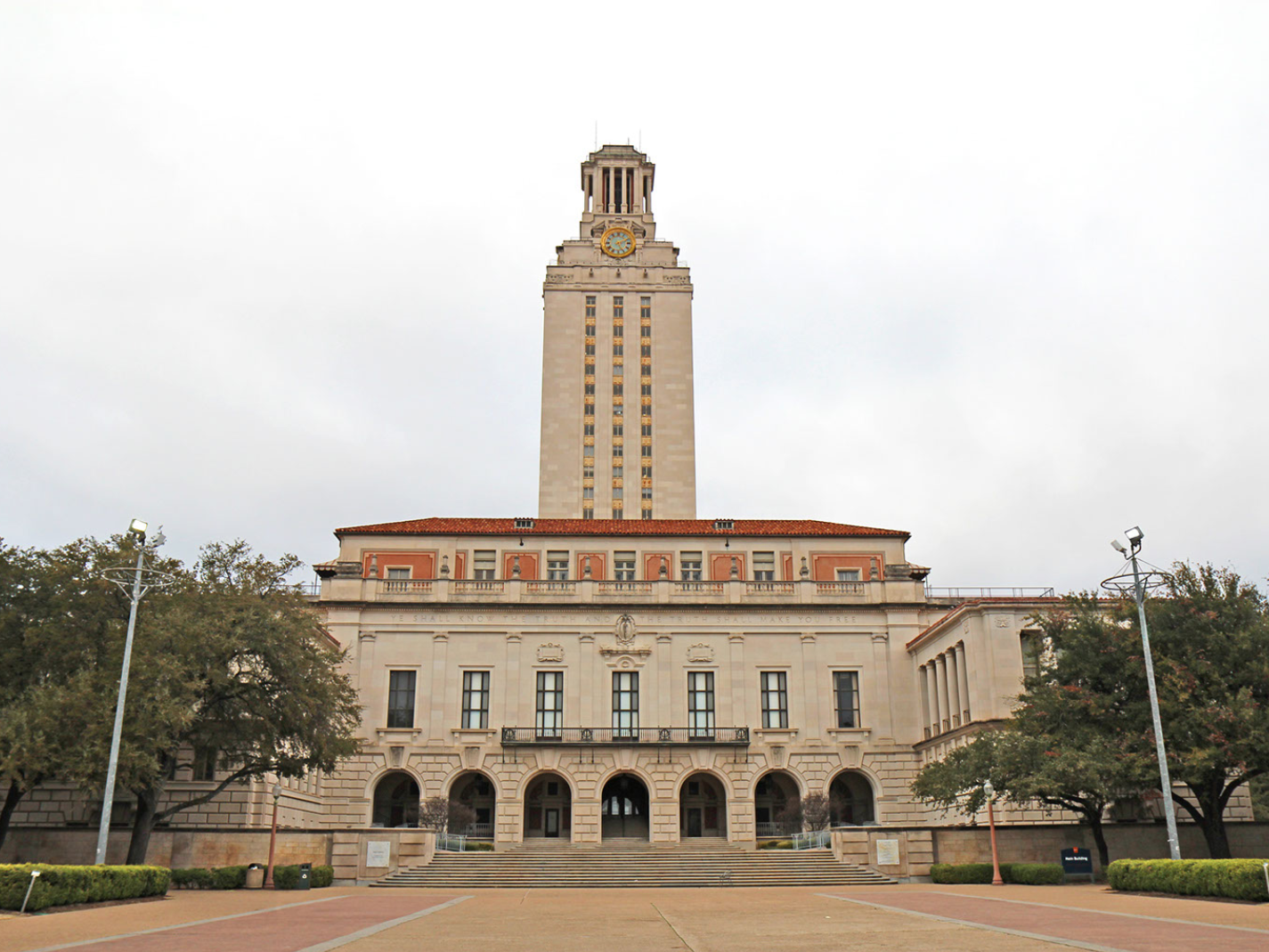 The University of Texas at Austin (UT Austin) has become a frequent point of discussion at the National Association of Scholars (NAS). My colleague, John Sailer, recently wrote a full-length report on the rise of "Diversity, Inclusion, and Equity" (DIE) at UT Austin, and I wrote an article for the Austin Journal on the DIE initiatives at UT Austin's Dell Medical School. Now, to continue the conversation, Dr. Richard Lowery—a friend of the NAS and professor of finance at UT Austin's McCombs School of Business—has filed a lawsuit against the university for First Amendment violations.
In a complaint filed in the Austin federal court, Lowery said that administrators violated his constitutional right to criticize government officials and harmed his right to academic freedom. Lowery is well known for his commentary on university affairs, and his articles have appeared in various media outlets such as The Hill, the Texas Tribune, the Houston Chronicle, and The College Fix. His criticisms of critical race theory, affirmative action, DIE-based performance measures, and more make him no friend of university bureaucrats, and when he critiqued DIE initiatives, some UT Austin administrators "responded with a campaign to silence Lowery," as his lawyers wrote in the complaint.
That censorial campaign began with administrators pressuring Carlos Carvalho, another professor at the McCombs School, to punish Lowery for his views. Carvalho refused to convey this threat to Lowery, and administrators increased the pressure. Lillian Mills, dean of the McCombs school and lead defendant in the lawsuit, threatened to remove Carvalho from his post if he refused to comply. "I don't need to remind you that you serve at my pleasure," the dean wrote. According to the complaint, some administrators either "allowed, or at least did not retract, a UT [Austin] employee's request that police surveil Lowery's speech, because he might contact politicians or other influential people."
[Related: "Lowery v. Texas A&M University System: The Beginning of the End of DEI Discrimination?"]
Attorneys at the Institute for Free Speech, a nonpartisan First Amendment advocacy group, are representing Lowery in court, along with attorney Michael E. Lovins of the Austin law firm Lovins Trosclair. "Professors at public universities have the right to criticize administrators and speak to elected officials," said Del Kolde, a senior attorney at the Institute for Free Speech. "The First Amendment protects such speech and, in a free society, DEI programs and [UT Austin's] president are not above public criticism."
UT Austin administrators surely know that, but, as Lowery's lawyers allege, they "acted to retaliate against Lowery for his protected speech because it was embarrassing to them," and because they "feared the possibility of elected officials scrutinizing their behavior." That fear is increasingly justified as taxpayers awaken to the problems in our nation's universities, and especially since Texas Governor Abbott's office recently sent a letter to state agencies—including public universities—to inform them that their DIE programs are illegal. We wish Lowery and his lawyers well in their lawsuit, and hope that the Lone Star State rids itself of the ideological infection plaguing its educational system. May justice prevail.
---
Image: Adobe Stock