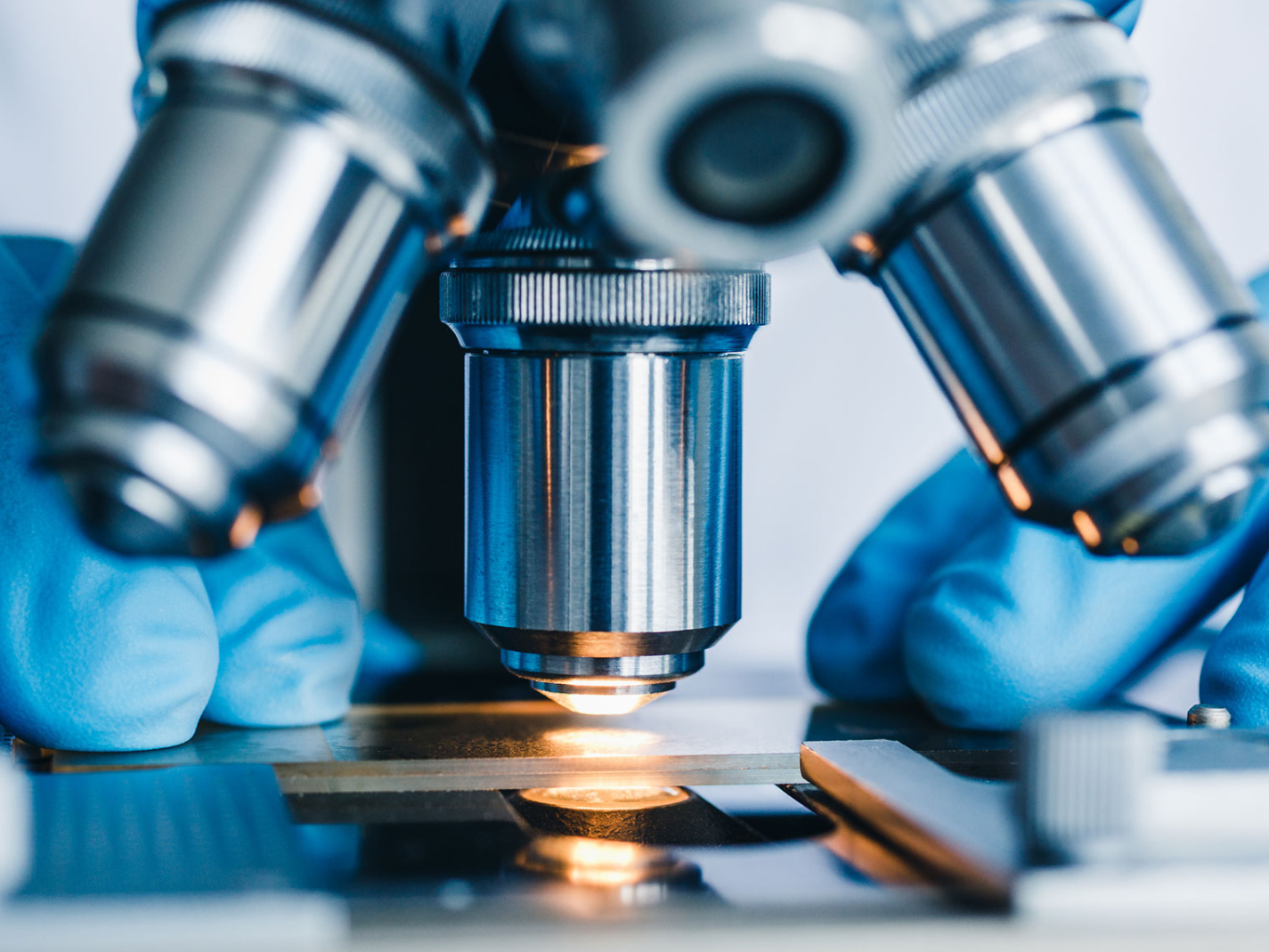 The American Association for the Advancement of Science (AAAS) is the nation's premiere professional organization for the sciences. As part of our expanding outreach into the sciences, we at the National Association of Scholars (NAS) decided to set up a booth at the annual March meeting of the AAAS, so that we could get out our word.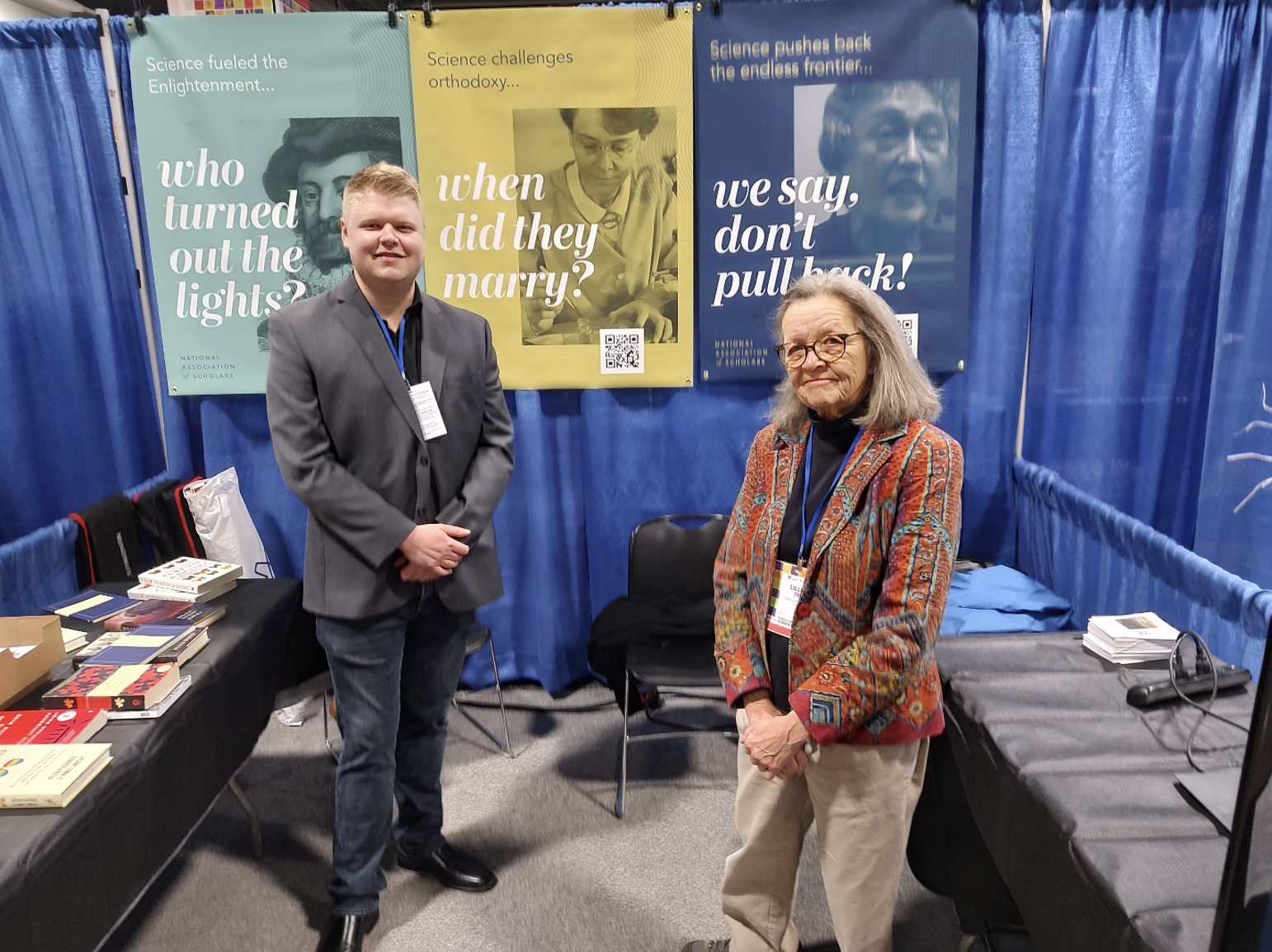 Our booth at the AAAS 2023 Annual Meeting. (L) Mason Goad, research associate at the NAS. (R) Lillian Fry, member of the Virginia Association of Scholars, a state affiliate of the NAS.
We wanted to attend because of the well-documented and alarmingly rapid takeover of the sciences by diversity, equity, and inclusion (DEI) ideology. Over the past three years, the AAAS has been one of the principal driving agents of this takeover. In our opinion, and in the opinion of many of our scientific colleagues, this is undermining the association's core mission of, well, the advancement of science. Like many other ostensibly scientific organizations, the AAAS is now a full-blown political action group.
The AAAS is also the publisher of Science, along with a host of subsidiary publications. Holden Thorp is editor-in-chief of the Science family of journals and has been the very public face of the DEI takeover of the AAAS. This is reflected in the increasingly politicized tone of Science articles, including Thorp's approval of scientific journals endorsing political candidates. He thinks the traditional stance that science should be politically neutral is a charade. Stick with DEI against the crazies, he urges, since there will be no political price to pay, even if it means defying the law, trustees, students, faculty, and the public.
[Related: "The Corruption of Science by Social Justice"]
So, there we were, at our booth at the end of the first full day of the conference (March 4), when Holden Thorp himself paid us a visit. He demanded that we quit "snooping" on him. We asked him what he meant by that. He was unhappy to have been included in a broad FOIA request we submitted to the University of North Carolina. His name was there because he had been Chancellor for a time, and we wanted internal correspondence about the imposition of DEI loyalty oaths as a condition for employment. "All you need to do is call me," he said, more than once. "I talk to all you guys," meaning conservative think tanks, like the Cato Institute and the Heritage Foundation. I stifled a reply that he had never spoken to us.
He also had some complaints about a guest on one of our Restoring the Sciences webinars. Luana Maroja, a biology professor at Williams College and a native of Brazil, has long been a vocal critic of the AAAS's woke turn, and of Holden Thorp's part in it. We wanted to talk to her, so she came on as a guest. He objected to some of the "not-so-nice" things that were said about him during that webinar. Unfair? You can judge for yourself.
So, I invited Thorp to be a guest on Restoring the Sciences. He graciously gave us his card, invited us to contact him anytime, and left.
I took him up on his invitation on March 9, inviting him to appear for "a critical discussion of DEI, the move by AAAS to adopt that ideology, and the consequences for science, and scientists."
On March 14, I got a reply from two of his press people asking for clarification. By return email, I sent them my hope for the interview, namely "… to engage in a critical exploration of the AAAS's thorough adoption of Diversity, Equity, and Inclusion ideology in the sciences." I added that "Holden is very much the public face of this agenda, [which has drawn] criticism, as from scientists like Luana Maroja, from the National Association of Scholars (including myself), and (incidentally) from several of the rank-and-file attendees we spoke to at AAAS. It is worthy of a critical exploration."
[Related: "Paranoia Strikes Deep"]
His press people followed up with a request that we have a Zoom meeting to discuss the invitation further, which took place the following Monday, March 20. They were both very nice and professional—our conversation was a good one.
They wanted me to explain where the title of the webinar series, Restoring the Sciences, came from. I explained that we thought science had become overly politicized, and that the culture of discovery that was the beating heart of science was being smothered. I was pleased that they knew some of the relevant literature.
They wanted to know what the tone of the discussion would be, to which I replied that I wanted Holden to defend his position in an open, civil, and critical discussion. They then countered that they had watched some of our webinars and read some of my written pieces, and asserted that those didn't "align" with what I had just said. When I asked for specific examples of the perceived misalignment, they wouldn't answer, and changed the subject. We ended our meeting with a short discussion of the differences between editorial opinions and interviews.
They promised to reply in a few days. One week later, they replied to decline the invitation.
So, I guess Holden Thorp really doesn't "talk to all you guys." All hat and no cattle, as they say in Texas?
---
Image: Adobe Stock